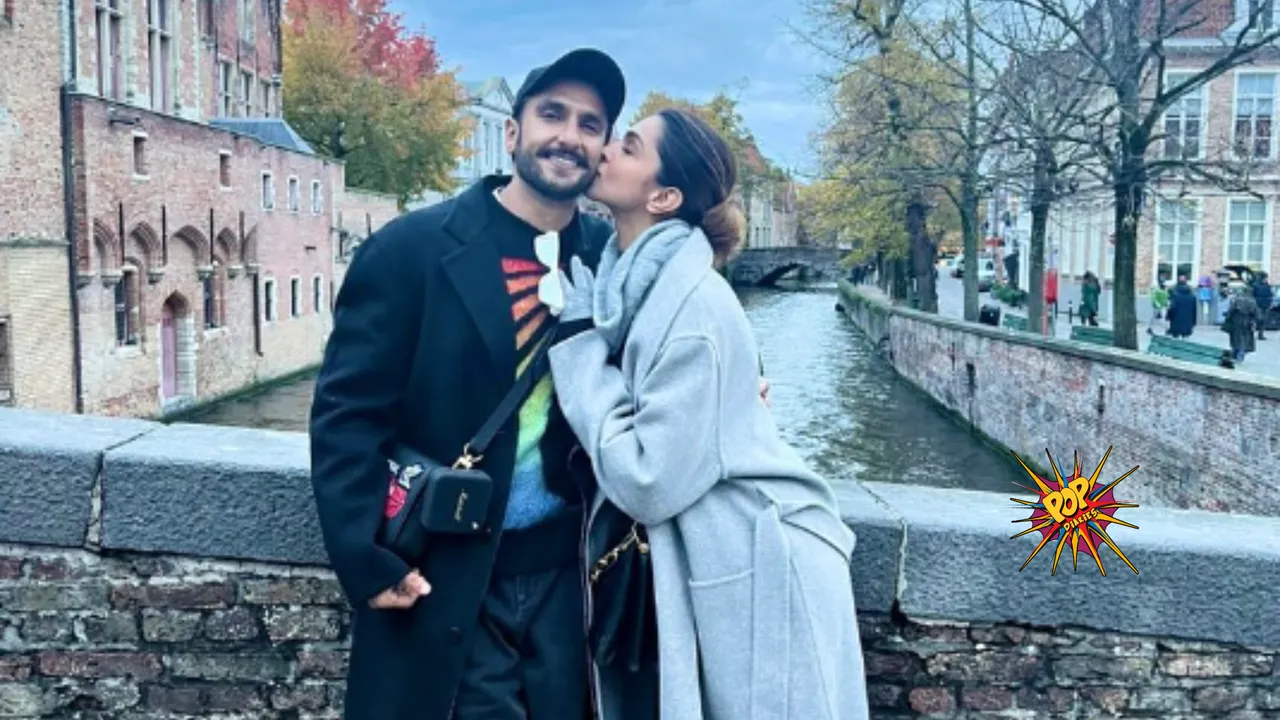 Bollywood power couple Ranveer Singh and Deepika Padukone, fondly known as Deepveer, commemorated five years of marital bliss in a heartwarming celebration. On this special occasion, Ranveer took to social media to share a delightful picture, capturing a tender moment between the two.
In the photo, Deepika is seen planting a loving kiss on Ranveer's cheek, showcasing their affectionate bond. The accompanying caption, "5 of ♾️ ! @deepikapadukone ❤️❤️❤️❤️❤️," reflects the actor's infinite love for his wife.
SEE POST: 
ALSO CHECKOUT: Weaving Traditions: 8 Must-Have Indian Handloom Sarees In Your Wardrobe
Renowned for their electrifying on-screen chemistry and genuine companionship, the couple has garnered immense popularity since exchanging vows in the year 2018. Congratulatory messages from fans and well-wishers flooded social media, commemorating the couple's enduring journey of love and togetherness.
The love story of Deepveer continues to capture the hearts of millions, and as they enter another year of marital bliss, fans eagerly anticipate many more years of joy, love, and adorable moments from this Bollywood power duo.
ALSO READ: 
Blaming These Celebrities for Breaking Taboos: The Firsts That Transformed Indian Cinema!
Nawabi Elegance: Saif Ali Khan's Timeless Traditional Ensembles
From Deepika Padukone To Aditi Rao Hydari: 5 Actresses That Elevate Glamour In Gold This Festive Season!