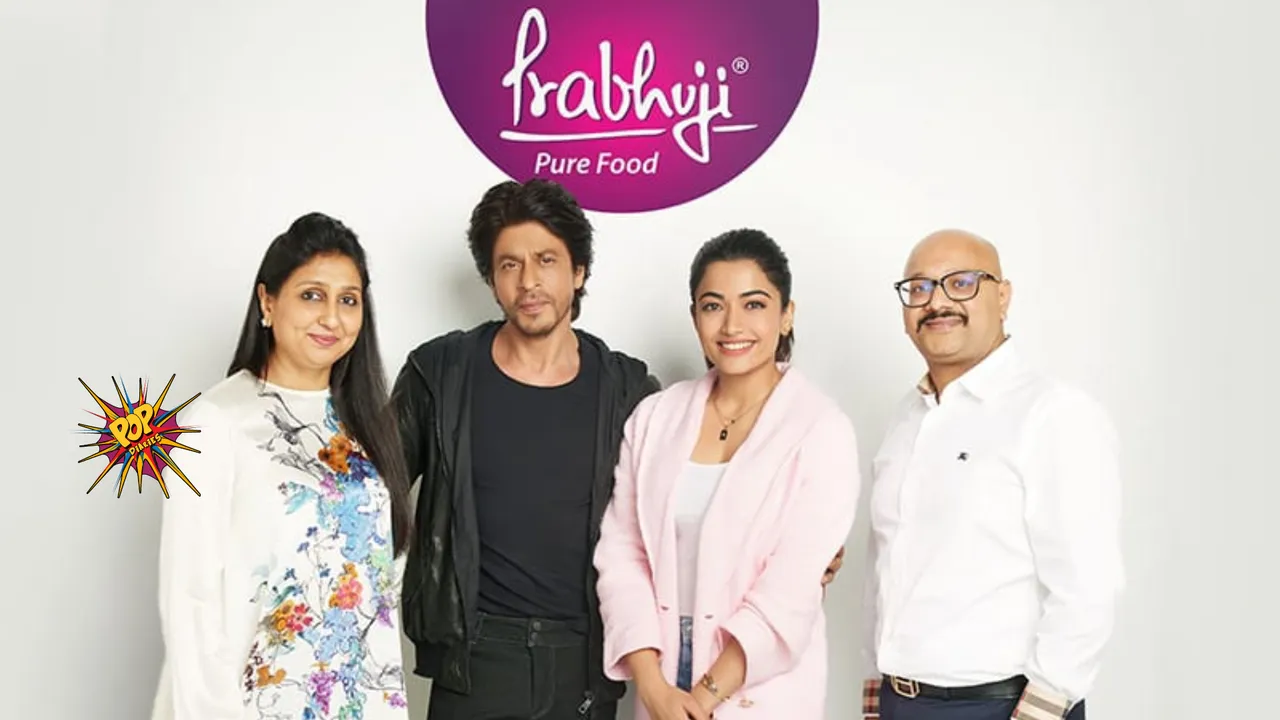 Leading FMCG Giant Prabhuji Sweets and Namkeens proudly announces an exclusive partnership with Bollywood superstar Shah Rukh Khan and acclaimed actress Rashmika Mandanna.
While Prabhuji Sweets and Namkeens' products are cherished delicacies that have been synonymous with India's culinary heritage, this collaboration is rooted in a shared vision to celebrate and share authentic Indian flavors with the world.
Prabhuji Sweets and Namkeens, celebrated for their time-honoured legacy, have perfected the art of crafting exquisite Indian sweets and snacks that resonate with a multitude of palates. Collaborating with SRK and Rashmika underscores the brand's resolve to uphold tradition while embracing a modern vision.
ALSO READ: #AskSRK: Shah Rukh Khan On Wife Gauri Khan, 'Mujhse meri nahi sambhalti…', Reacting On Salman Khan's Bald Look To Watching Sunny Deol's Gadar 2
Commenting on the partnership, Mr. Manish Agarwal - MD, says, "Prabhuji Sweets and Namkeens have long been treasured as a cornerstone of India's snacking tapestry. While our delectable creations have remained India's delight, our association with Shah Rukh and Rashmika is a testament to our aspiration to showcase the essence of our flavors to the Indian Palette. Our commitment to delivering unparalleled taste experiences remains unwavering."
Shah Rukh Khan Says
Shah Rukh Khan, an icon transcending borders, shares his perspective: "India's rich culinary heritage is a source of pride, and I'm delighted to partner with Prabhuji Sweets and Namkeens, a brand synonymous with this heritage. Although these delicacies have been savored locally, this collaboration is an endeavor to introduce audiences to India's authentic flavors."
ALSO READ: Ensemble List Of 16 Indian Cricketers Who Acted In Movies Too!
Rashmika Mandanna Says
Rashmika Mandanna, a charismatic force in the entertainment industry, adds, "Food, with its universal appeal, has the power to bridge cultures. I'm thrilled to be part of this journey with Prabhuji Sweets and Namkeens. Together, we aspire to share India's beloved traditional snacks and sweets with everyone."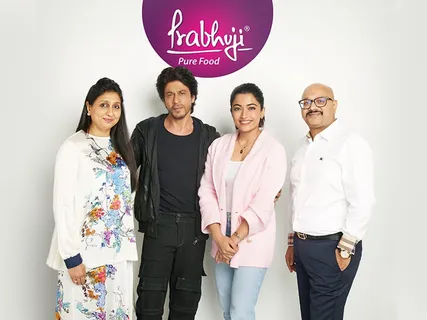 The synergy between Prabhuji Sweets and Namkeens, SRK and Rashmika marks a pivotal chapter in the brand's narrative. Unified by their dedication to excellence, this partnership is set to elevate the perception of Indian flavours.
ALSO READ: 
Already Creating History! Shah Rukh Khan's Jawan To Release On World's Largest Screen!
Ayushmann Khurrana In 'Dream Girl' To Riteish Deshmukh In 'Apna Sapna Money Money': Bollywood Male Actors Who Nailed Full-fledged Women Look With Utter Excellence!