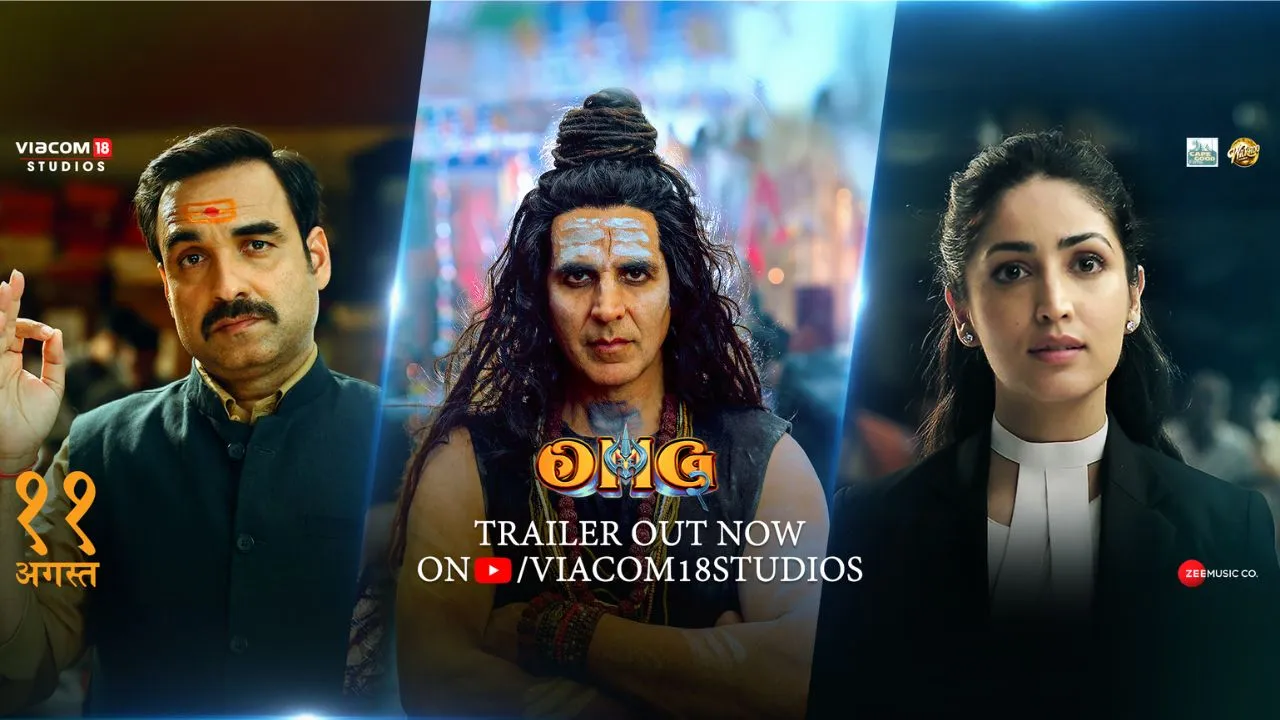 OMG 2 has released today and it marks the second installation of OMG franchise. The second part stars Pankaj Tripathi, Yami Gautam, Akshay Kumar. The movie is written and directed by Amit Rai. 
The context of the movie is around a taboo topic in Indian society. We all know what it is but we do not openly discuss about it. What happens when a hardcore religious man talks about such taboo topic and also raises questions around it openly in a public forum like a court to seek his answers. OMG 2 is all about his journey. 
The story and screenplay is engaging however there were few things that did not sit right logically since we are watching a courtroom drama and some small small things were overlooked. However the movie is very entertaining and the highlight is the engaging dialogues, emotional relatability and the fact that it focusses on our Indian culture and its roots in modernity through our history . Its deinitely enriching to watch such subjects take an influencive route in our society. 
The performances were A level from the entire cast Pankaj Tripathi, Yami Gautam shines in every scene , the courtroom banter makes it a entertaining ride, the comedy and sensitivity of topic is well handled. Akshay Kumar is a delight to watch however his role is really less to what as an audience I expected. 
A special mention for Panjaj Tripathi sir as he is one of the best in the movie, every scene, every act of his is perfect. What I like is when he plays a role of a character, he makes that character a part of our life for the next 2 hours of the movie and for me that is a mark of true artist when as an audience we forget our own life and get more involved in the characters's. 
All in all this movie is deinitely worth watching and your time. We give it a rock solid 3.5 Stars. Please watch it in theaters near you.