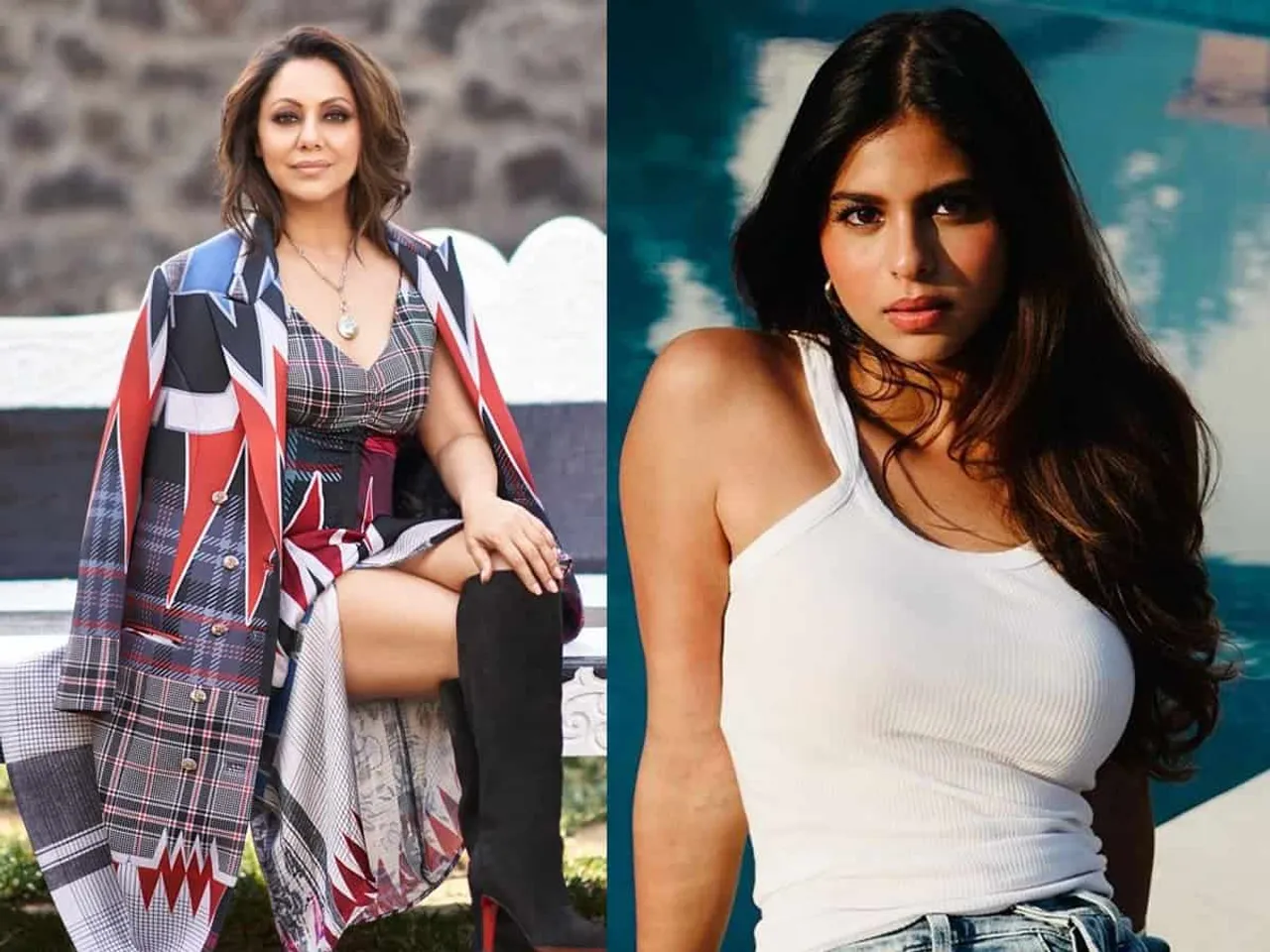 Suhana Khan will soon make her  debut in Zoya Akhtar's Netflix movie 'The Archies' alongwith Khushi Kapoor and Agastya Nanda. She recently had her first event which was a book launch. Gauri Khan attended her daughter's first event and she got emotional and had nostalgy, as she recalled that she had attented her first-ever event with her husband , Shah Rukh Khan which was similar to this event it was a book launch. 
Gauri Khan Pen downs an emotional note for Suhana Khan!
Gauri Khan on August 16, took to her Instagram handle and she wrote, "The first event I ever attended with @srk was a book launch.. and now watching @suhanakhan2 speak at at another such event has made me feel like life come full circle". 
She shared the video of Suhana Khan, she was speaking on the India Today news channel. She unveiled the book cover of, Invisible in Paris, she was very confident and she spoke beautifully and the video is trending on social media and people are praising Suhana for her impressive personality. One user wrote, "she was super impressive! Poised and well articulated1 its true, the apple does'nt fall far from the tree! She is a charming young lady, and she is ready to charm the world already!! Much love to you guys! and another wrote, " She's so articulated and well versed, true princess".
check out Gauri's post and fans reactions here!
She was super impressive! Poised and well articulated! It's true, the apple doesn't fall far from the tree!🥰❤️
She is a charming young lady, and she is ready to charm the world already!! Much love to you guys! #SuhanaKhan

— Arunima 🤟🥂 (@arunima_3_5) August 16, 2023
Suhana's brilliance at such a tender age is impressive. She is truly gifted. You must be so proud.

— Celia B 🫶💛💙💛💙 (@CeliaBlalock) August 16, 2023
Suhana looks so elegant and sounds so confident!!😭❤️ proud of you Su❤️

— Sukannya Ball (@sukannya27) August 16, 2023
Wow what an selection of words and confidence 👏 Masha Allah BETA keep it up welldone srk and gauri your upbringing welldone and congrats you both.♥️

— MOHAMMED (@alichowhdury) August 16, 2023