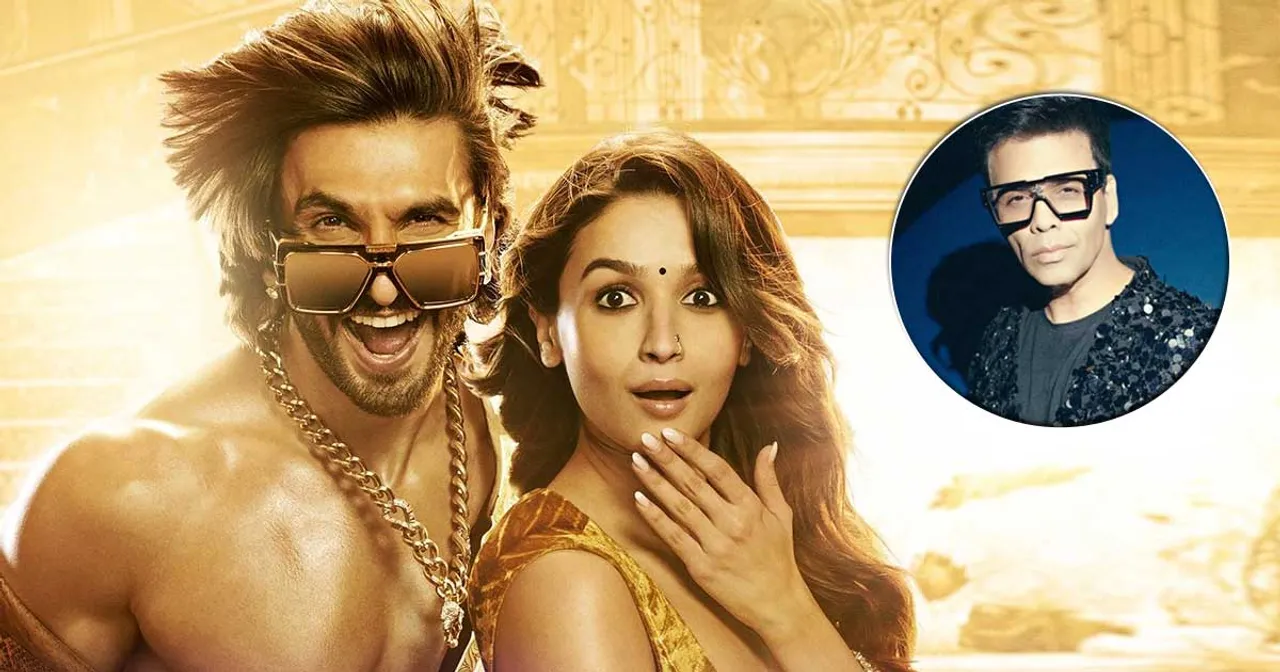 Karan Johar's most anticipated movie "Rocky Aur Rani Ki Prem Kahani" has released in cinema today.. The movie trailer and songs have received good response and people have appreciated it. The movie has an amzing starcast including Alia Bhatt, Dharmendra, Shabana Azmi and Jaya Bachchan and audience have high expectation from this movie It is a typical bollywood film.
It looks like people are impressed with the movie and it surely has lived up to people's expectations. It has also recvied postive response from critics. People have been sharing their review about the movie through social media platfroms. A user wrote, "You are winning our hearts every time @aliaa08 Loved your performance and chemistry with @Ranveerofficial in #RockyAurRaniKiPremKahani Social msg, drama,old school romace,puraane gaane, dance, Love though i missed@iamsrk cameo".
Another user wrote, "#RockyAurRaniKiPrem Kahani wears its heart on its sleeve. always fun,enjoyable,heartwarming, and full of heart. #RanveerSingh and #Alia Bhatt never miss a beat, so fun and full of energy. #KaranJohar is back and its like he never left'.. Other user wrote, " Karan still got it. #RockyRaniKiPremKahani is his bewst film in years! This is what he does best. I have had a stupid smile on my face from brgining. So many laugh out loud moments, Ranveer Singh is stealling every scene. The old songs, everything is just.. chef's kiss. Another wrote," Already watched this film and now back once again with family to watch it nd everutime it is worth it".
The movie is doing good in its first both audience and critics have appreciated the film. Both the Actors Ranveer Singh and Alia Bhatt are receiving audience love. According the critics the movie iwll do good in the box-office if it keeps going like this. 
You are winning our hearts every time with each film @aliaa08 🤍 Loved your performance and chemistry with @RanveerOfficial in #RockyAurRaniKiiPremKahani ♥️
Social msg, drama, old school romance, puraane gaane, dance, love क्या कुछ नहीं है 😇though I missed @iamsrk cameo.

— Aditi Raval (@aditiraval) July 28, 2023
#RockyAurRaniKiiPremKahani wears its heart on its sleeve. always fun, enjoyable, heartwarming, and full of heart. #RanveerSingh & #AliaBhatt never miss a beat, so fun and full of energy. #KaranJohar is back and it's like he never left. pic.twitter.com/rrI54OEETI

— aon (@aonassad9) July 28, 2023
Karan Johar still got it. #RockyAurRaniKiiPremKahani is his best film in years! This is what he does best. I have had a stupid smile on my face from the beginning.

So many laugh out loud moments, Ranveer Singh stealing every scene. The old songs, everything is just…chef's kiss.

— Nag (@nagu3) July 28, 2023
#RockyAurRaniKiiPremKahani quick review
Its Karan johar film.. u know...😏
Emotions, comedy family drama and lots of Kisses..
I like the Ranveer's comic timing in it.
First half comedy me nikal jaata hai aur second emotions me..
But very much predictable story and climax..
⭐⭐💫

— Aayush Pandeya (@AayushPandeya4) July 28, 2023