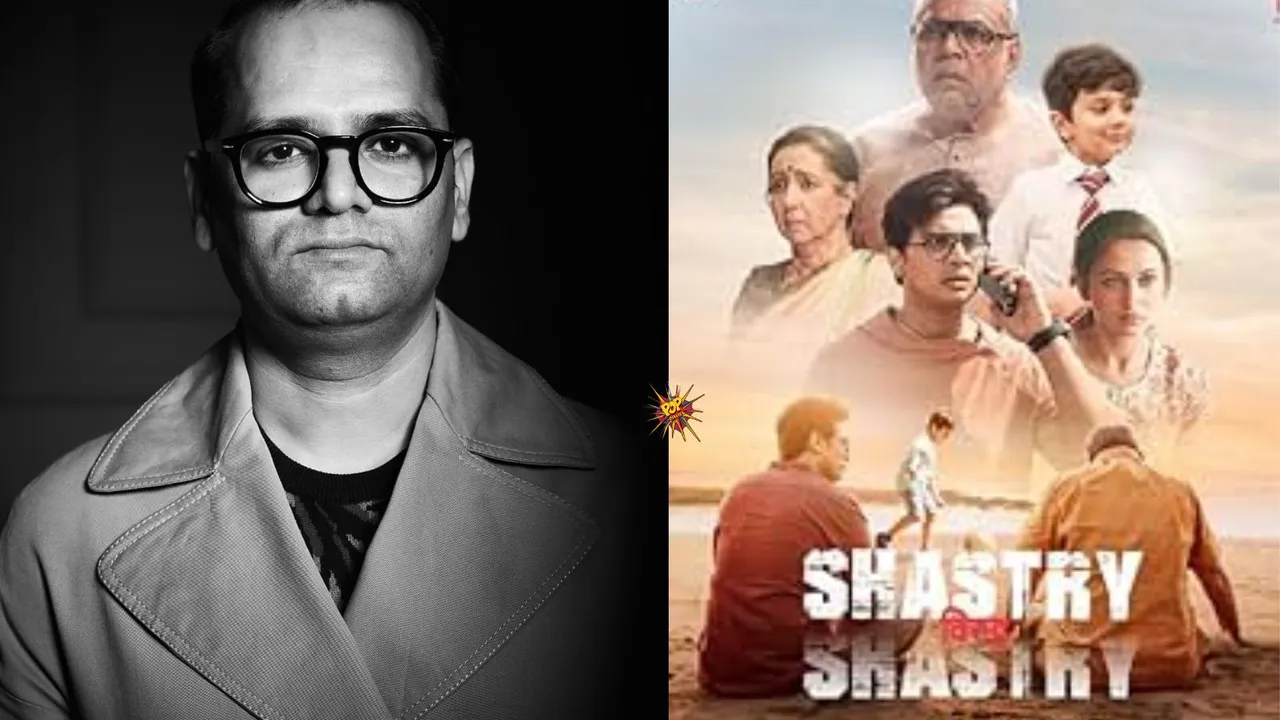 In the world of Indian cinema, anticipation is building for the upcoming release of "Shastry Virudh Shastry," produced by debutante producer Raghuvendra Singh, Viacom18 and Windows. The buzz surrounding this captivating family film has reached new heights, with heartfelt applause and best wishes pouring in from some of the most renowned personalities in the Bollywood industry.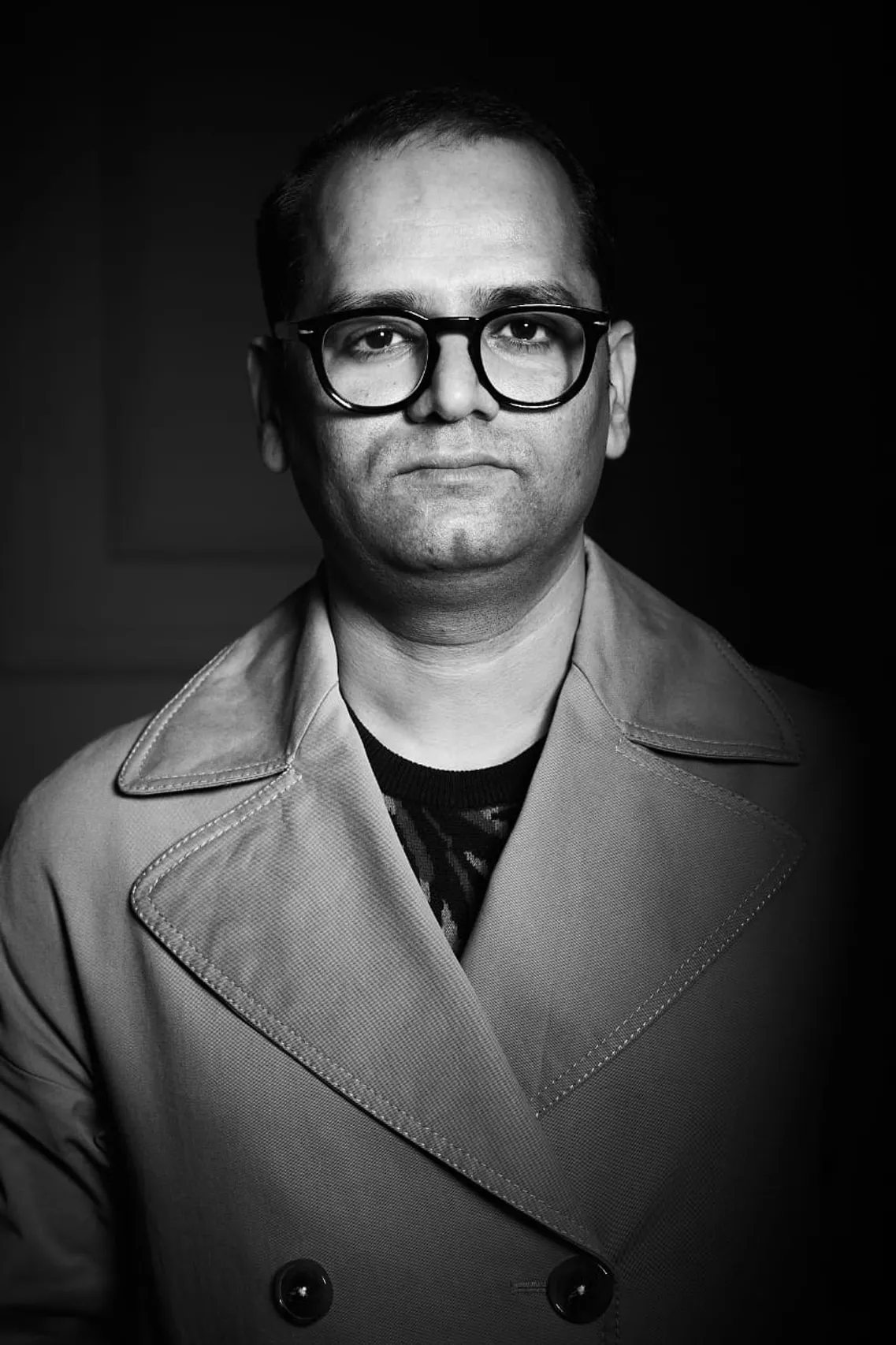 In a series of tweets, Instagram posts, and stories, celebrities from Shabana Azmi, Manoj Bajpayee to Nimrat Kaur to Huma Qureshi and Swara Bhaskar to acclaimed filmmaker Aanand L Rai praised the film for its remarkable content.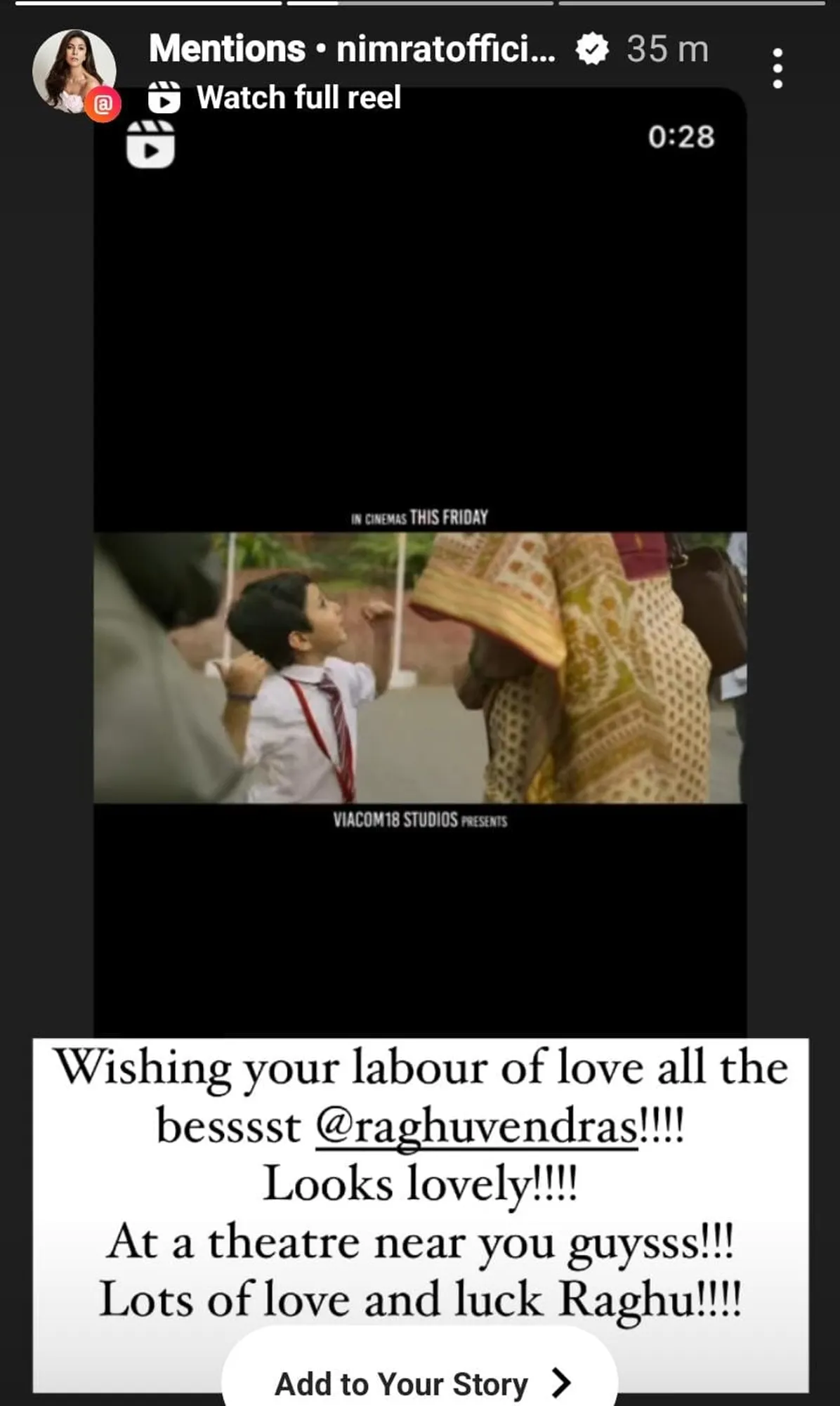 Veteran and fine artist Shabana Azmi congratulated the producer Raghuvendra on his first film and warmly called him her friend and shared her excitement that she can't wait to watch the film.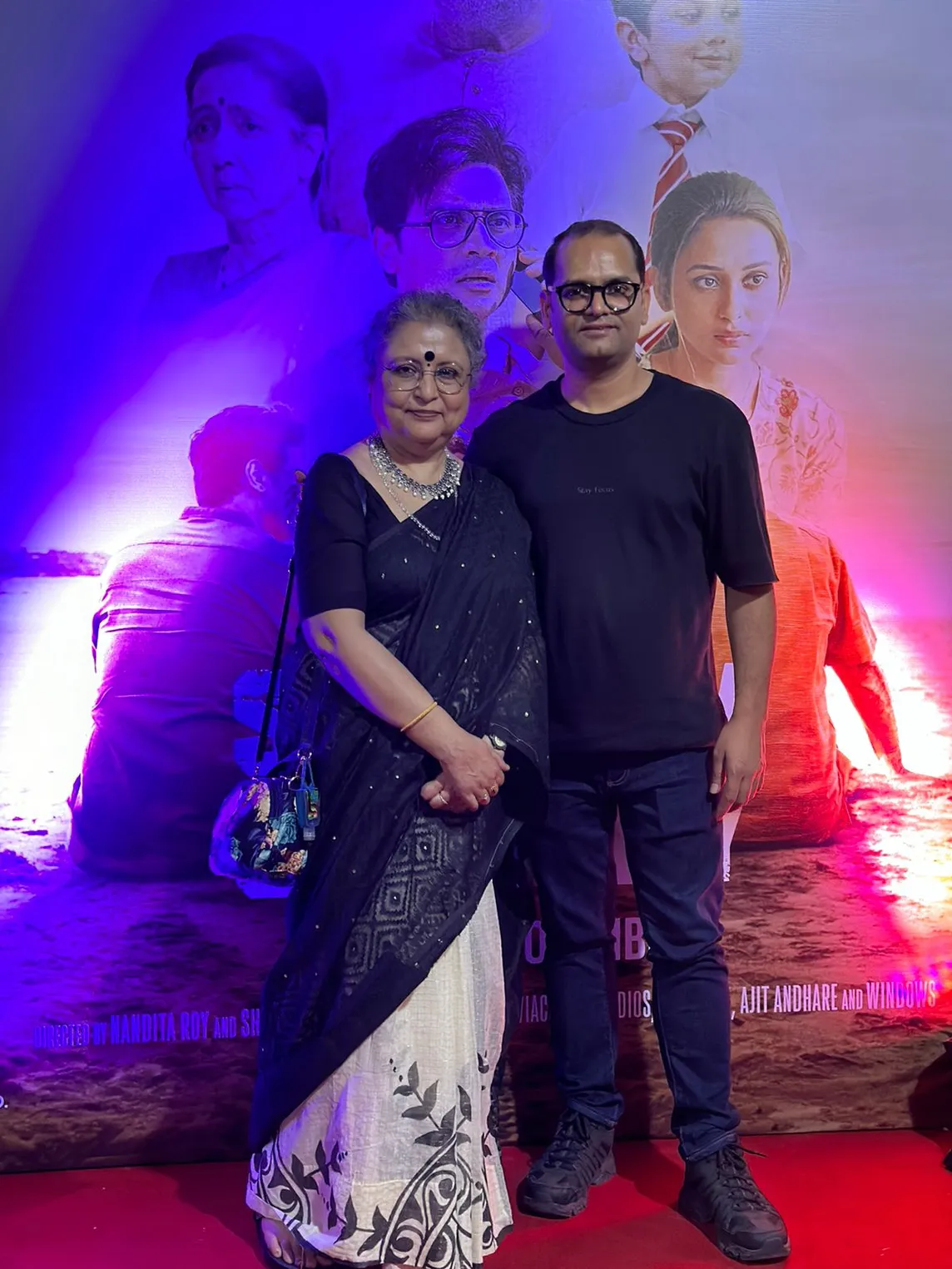 The seasoned actor Manoj Bajpayee extended his best wishes to Raghuvendra Singh and the entire team of "Shastry Virudh Shastry." His words of encouragement are a testament to the promising talent that is being brought to the screen.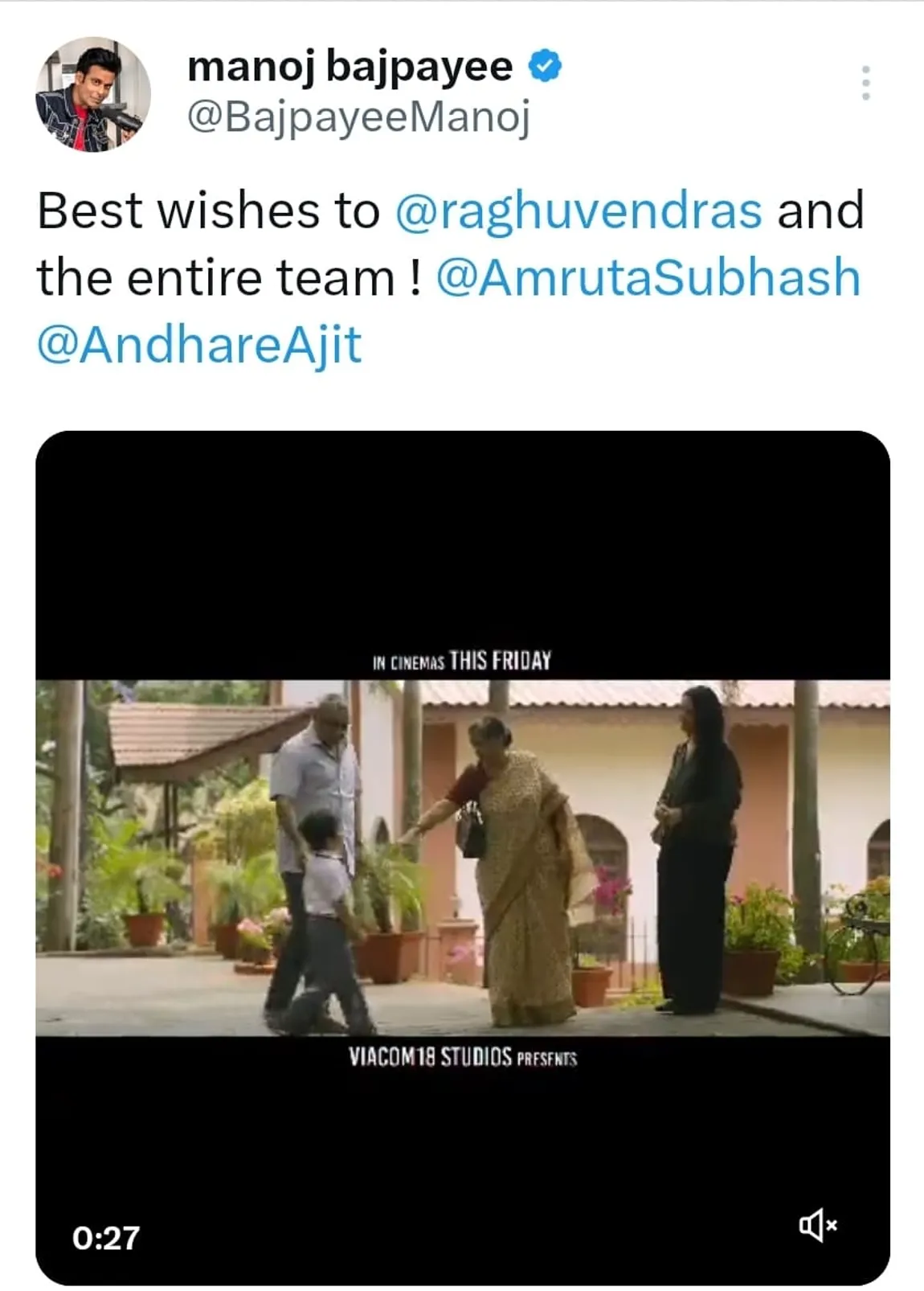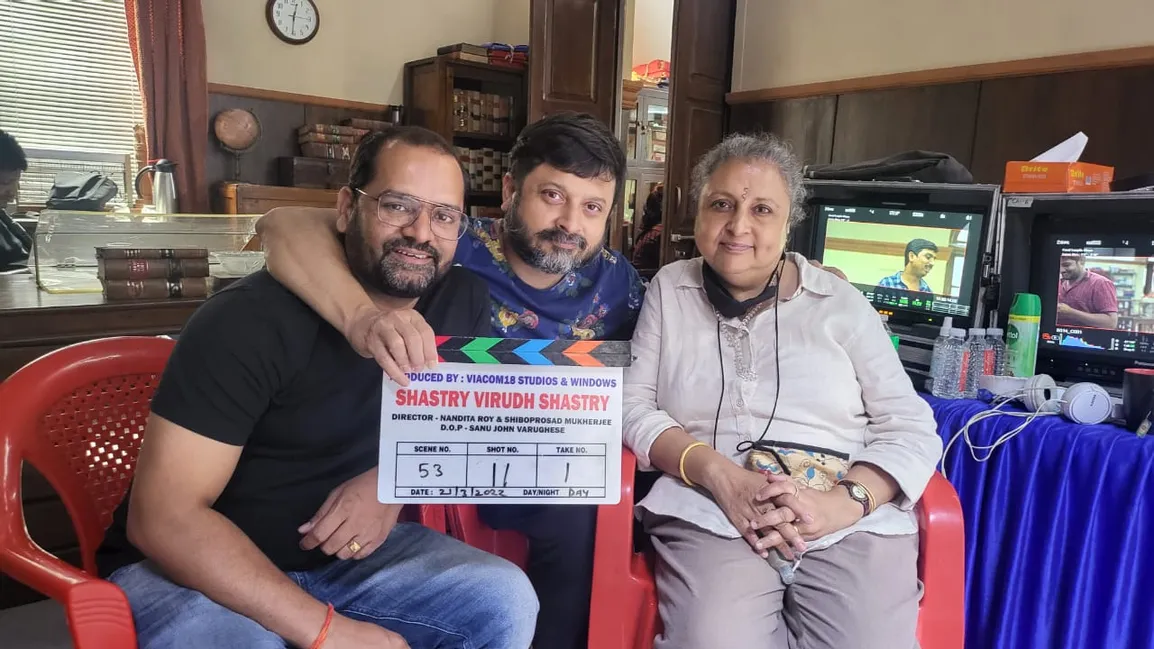 Swara Bhaskar, on the other hand who is known for her exceptional acting skills, complimented Raghuvendra Singh on his promising debut as a producer. She offered her heartfelt congratulations and conveyed her best wishes to the entire team, recognizing the potential and dedication behind this remarkable project.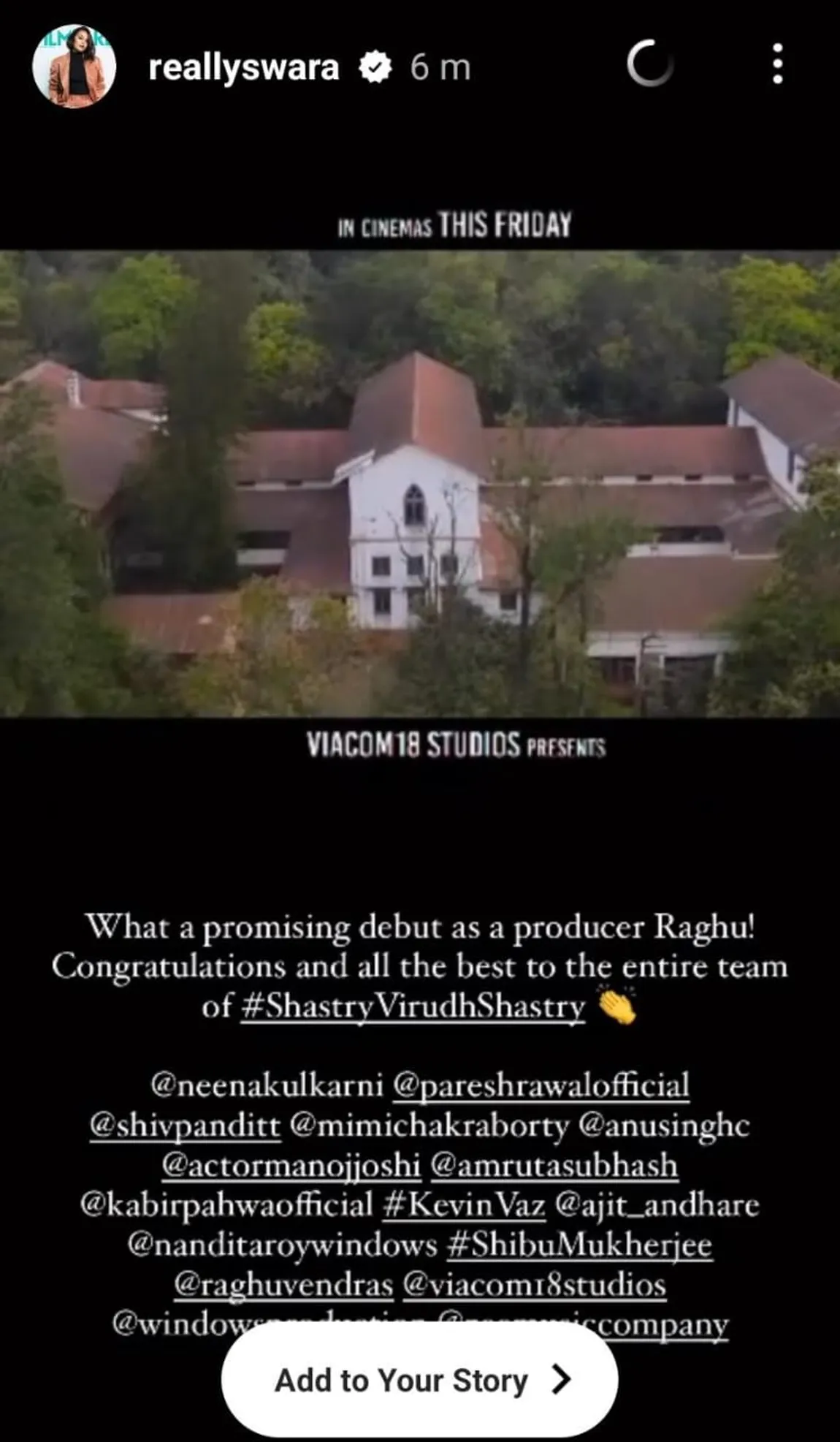 Popular filmmaker Aanand L Rai, who is known for films like Tanu Weds Manu and Raanjhanaa and directed megastars like Shah Rukh Khan, Dhanush, Katrina Kaif, Anushka Sharma, praised Raghuvendra Singh's first choice as a producer saying, "Your love for the sensitive stories is so clear with your first venture."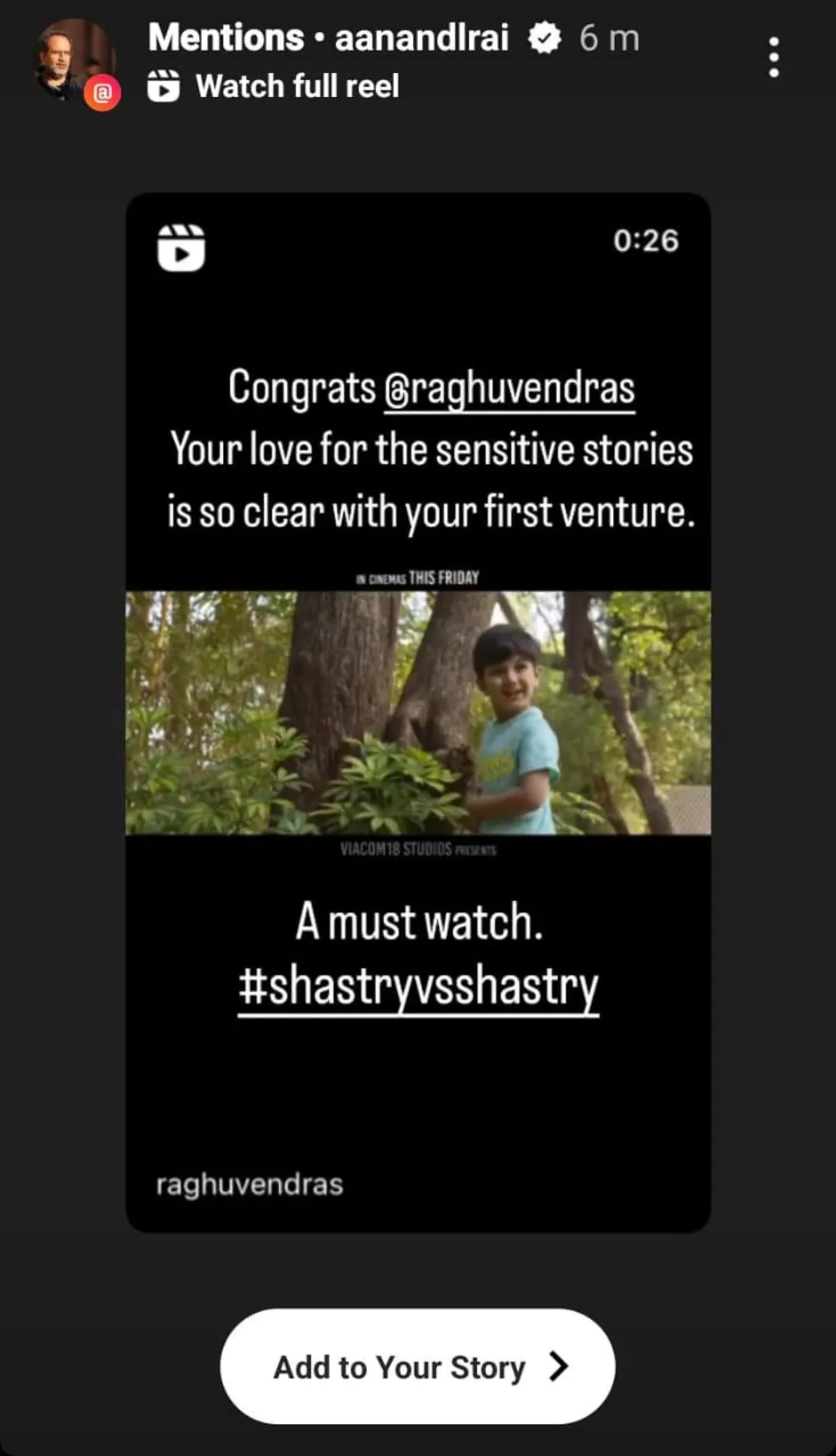 Also, joining the celebrity cheer squad was Jackky Bhagnani, an accomplished Indian actor and film producer himself, who couldn't help but express his admiration for the trailer of "Shastry Virudh Shastry." He described it as "outstanding and heartwarming" and sent an abundance of love and positive vibes, acknowledging the film's undeniable appeal.
With a personal touch, acclaimed actress Amruta Subhash, who has also played a lawyer in ShastryVirudhShastry, a beloved figure in the industry, wrote affectionately, referring to Raghuvendra Singh as "my angel forever." Her words reflect the deep bonds and camaraderie that Raghuvendra shares with his peers in the film fraternity.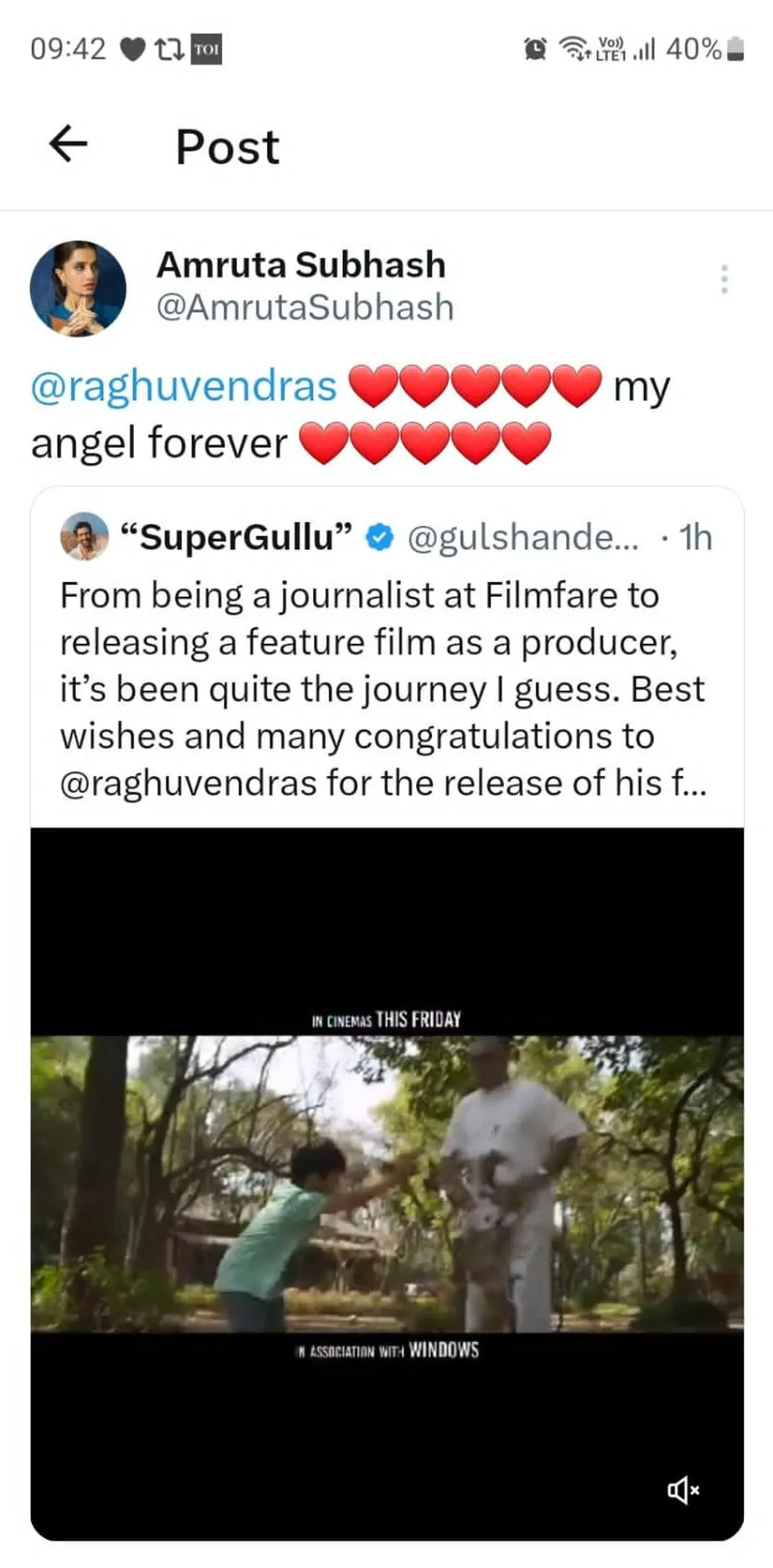 Sharing a unique perspective on Raghuvendra Singh's journey, multiple award-winning actor Gulshan Devaiah pointed out the significant transformation from being a journalist to emerging as a film producer. He offered his heartfelt best wishes to Raghuvendra, recognizing the remarkable journey that has led to this exciting moment.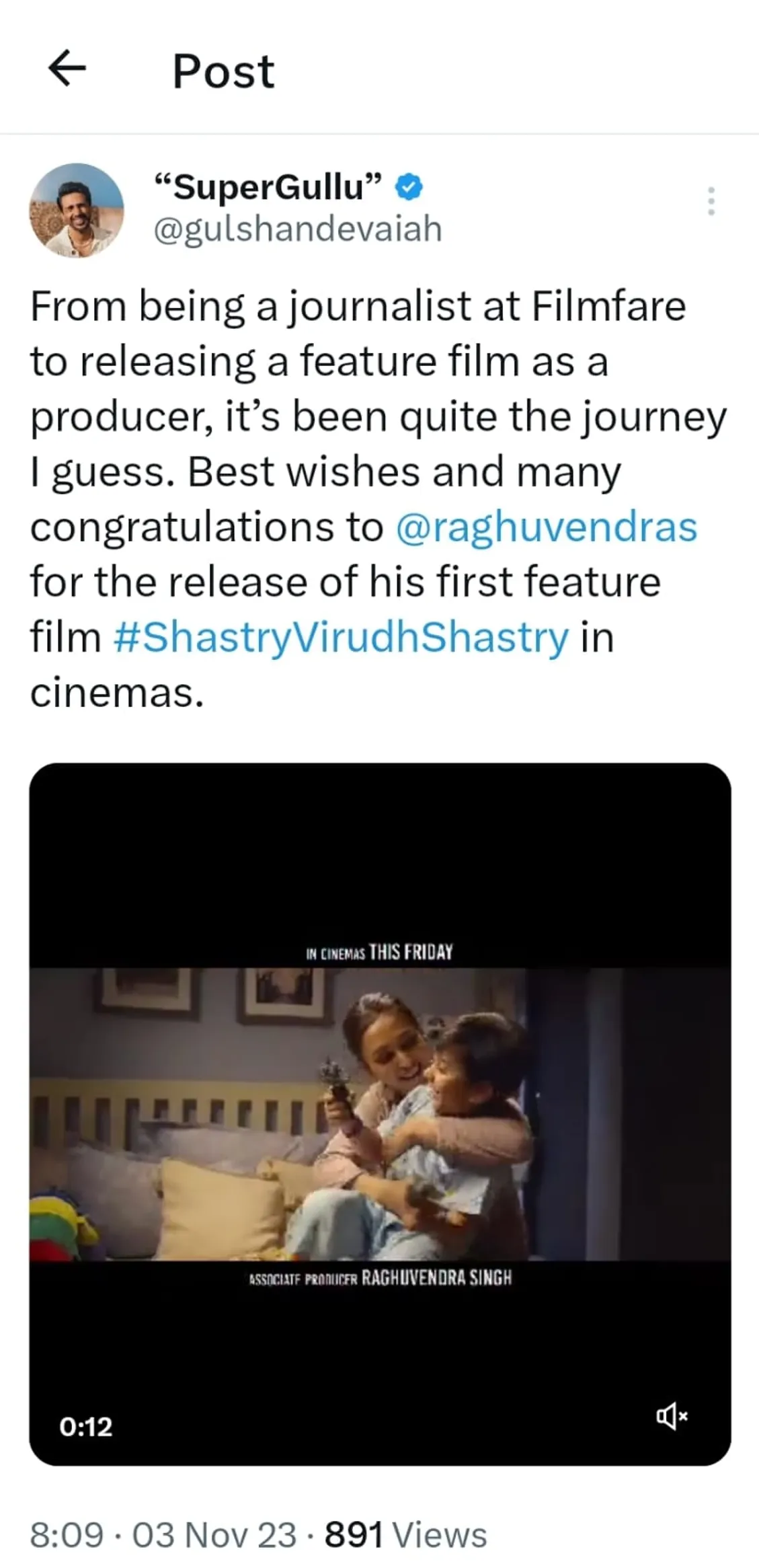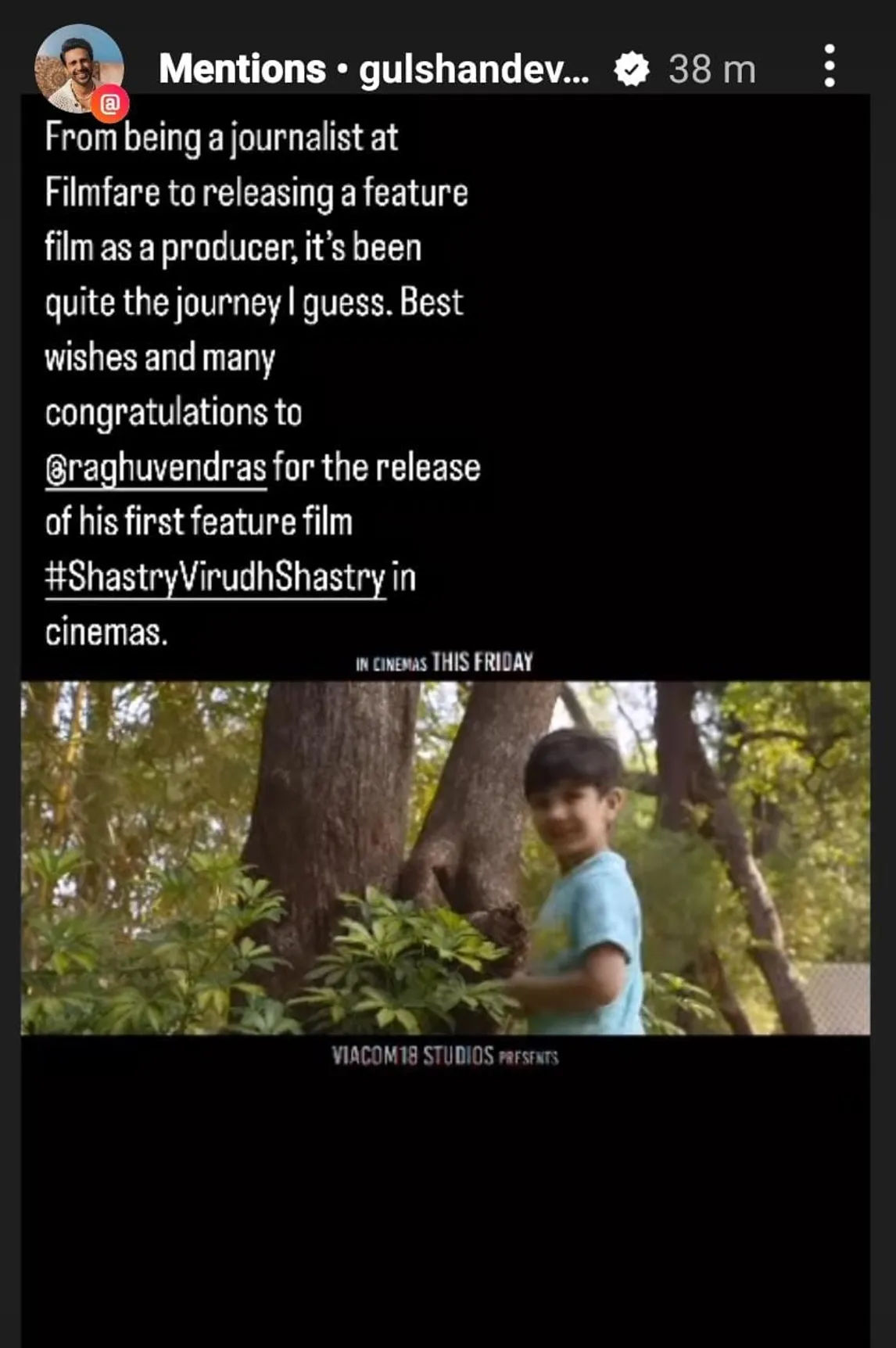 As the producer of "Shastry Virudh Shastry," Raghuvendra Singh stands at the forefront of a project that promises to be a cinematic gem, delving into the intricate web of emotions, love, and the judicial system. The appreciation and support from industry stalwarts and friends in Bollywood only add to the excitement and anticipation surrounding this compelling film.
With a growing chorus of applause and well-wishes, Raghuvendra Singh is poised to make a mark in the world of Indian cinema, and "Shastry Virudh Shastry" is undoubtedly a film to watch out for.