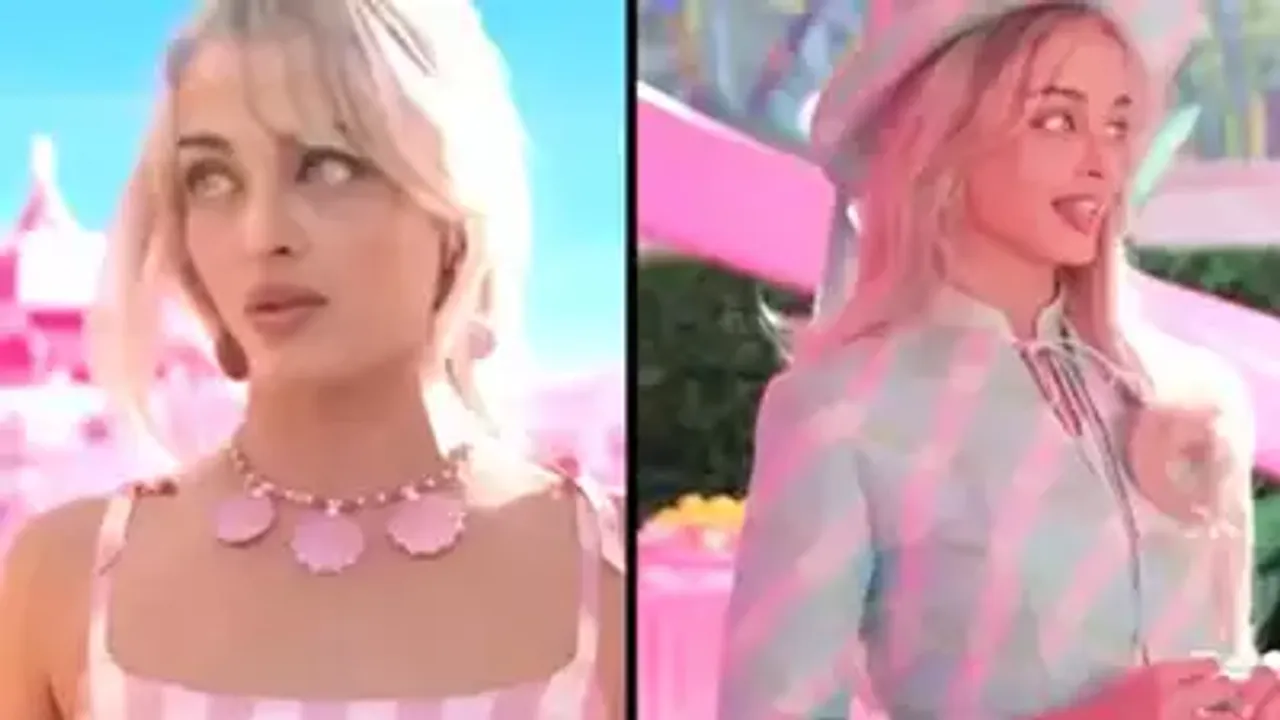 As the Barbie fever has made the world go pink, an AI version of Indian actors as Barbies has surfaced online. The video was shared on a Reddit page with the caption 'What if Barbie was made in Bollywood'. It shows Aishwarya Rai, Alia Bhatt, Katrina Kaif, Rashmika Mandanna and Kareena Kapoor's faces in place of Margot Robbie who plays Barbie in the recently released Greta Gerwig film.
As per the reactions on Reddit, Aishwarya Rai seem to be the clear winner for the role of Barbie.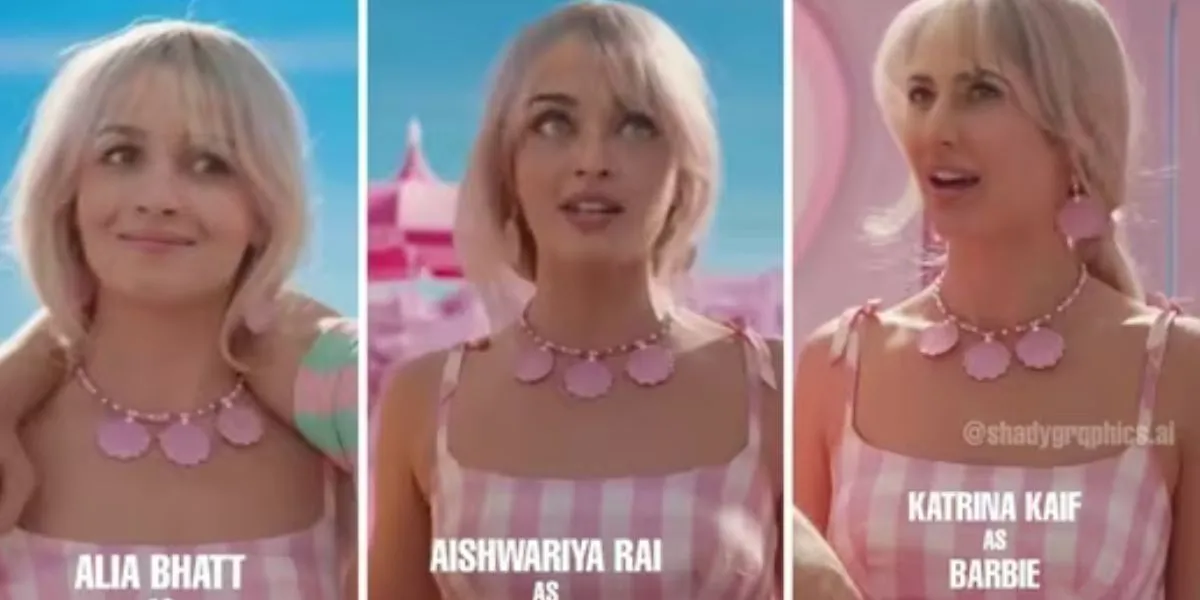 A Reddit user shared a gif image of an impressed Shah Rukh Khan and wrote, "Aishwarya Rai…" Another said, "Omygaawd Aish is looking dreamy like straight out of fairytale tbh better then Margot Robbie. One more commented, "Aishwarya Rai shall always be the OG Barbie."
A 'deepfake artist' has shared a perfect new video in which he put Kangana Ranaut and Hrithik Roshan's faces over Margot Robbie and Ryan Gosling's Barbie and Ken from the Barbie trailer. The video and the deepfake look spotless and even fans are in awe of how perfect the Indian stars would have looked as the beloved dolls.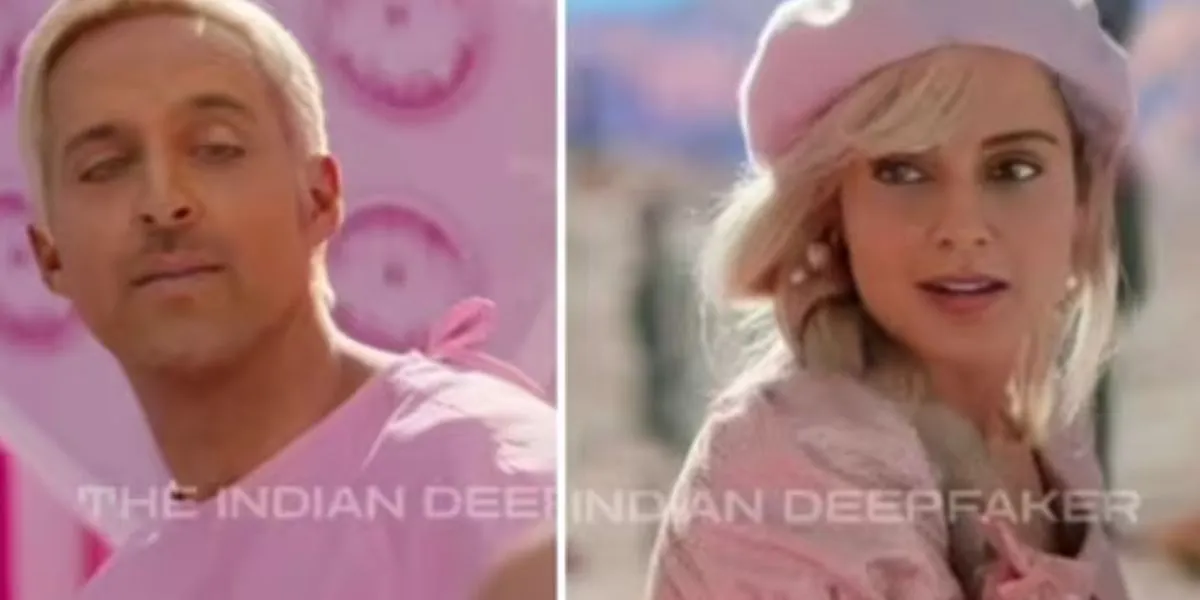 In the video, Kangana looks a lot like Margot herself, perhaps because they have similar facial structures. The deepfake artist, who goes by The Indian Deepfaker, gives her blond hair and pink outfits that Kangana's computer-generated avatar looks gorgeous in. Hrithik also should try going for bleached blonde hair sometimes, considering how good he looks as Ken.
The video was shared with the caption, "In this thrilling deepfake version of the Barbie trailer, we've seamlessly swapped Bollywood's power duo, Kangana Ranaut and Hrithik Roshan, into the roles of the iconic characters, previously portrayed by Ryan Gosling and Margot Robbie. With all permissions and due diligence in place, we've brought together the best of both worlds to create an extraordinary fusion of talent and creativity. Witness the enchanting chemistry of Kangana and Hrithik as they embark on an epic adventure in the Barbie universe."
 Commentators on the video were also impressed. "Both of them look dope," wrote a person. "Why does it suit them so much?!" asked another.
Meanwhile, Barbie continues to be screened in theatres across the globe. Ryan Gosling plays Ken opposite Margot Robbie's Barbie. The film stands at around ₹25 crore after 6 days of its release. It also stars America Ferrera, Kate McKinnon, Michael Cera, Issa Rae, Rhea Perlman and Will Ferrell.