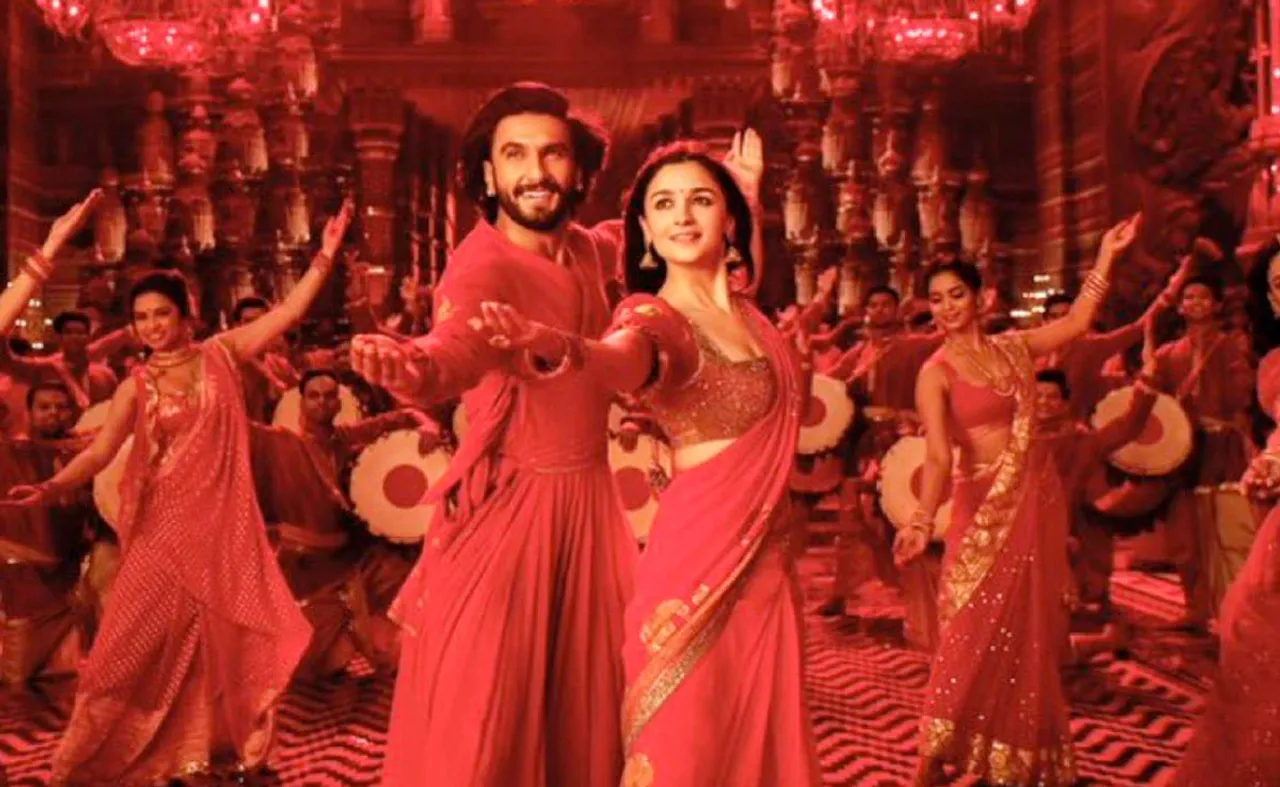 Rocky and Rani Ki Prem Kahani is set to release in cinema on July 28. The movie has released its new songs Dhindora Baje Re on Monday. The song is sung by Darshan Raval and choreographed by Vaibhavi Merchant. The song is full energtic and vibrant and both Alia and Ranveer are seen red traditional outfits as they are seen perfoming during Durga Puja celebration. In the song both Alia and Ranveer are dancing in sync and that particular scene reminded people of Devdas songs Dola Re Dola were both Aishwarya Rai and Madhuri Dixit are also dancing in sync. A video has been released on the reddit where clips from both the movies have been attached where the song is synced to Dola Re Dola. People are taking dig at the songs on the internet. In the song both the famlies the Randhawas and the Chatterjees were shown. Where Shabana and Jaya Bachchan were also featured in the begining of the songs Shabana and other members of Alia's family are seen smiling after being upset in the begining. Whereas  the song  ends with Jaya Bachchan walking out in full anger and rage. 
Jaya Bachchan is being trolled in twitter for her angry face in "Dhindhora Baje Re"
In Just 24 hours Dhindhora Baja Re has become meme material from people taking a dig at Ranveer Singh and Alia Bhatt on reddit where they being compared to Aishwarya and Madhuri's Dola Re Dola to people trolling Jay Bachchan on twitter. In the song Jaya Bachchan gives an angry expressing in the end of the music video she plays the role of Dhanlakshmi a stern matriarch who is Rocky's grandmoter. Her angry expression has grabbed people's attention from the energetic music where people couldn't control themselves from shring their opinion. Some people wrote, "Jaya Bachchan is portraying her own self throughout the whole song". Some other user wrote, "Itna bhi real nahi dikhana tha". In real life Jaya Bachchan has always been seen in angry mood and she speaks harshly to  papparazi. That is the reason she being trolled on twitter.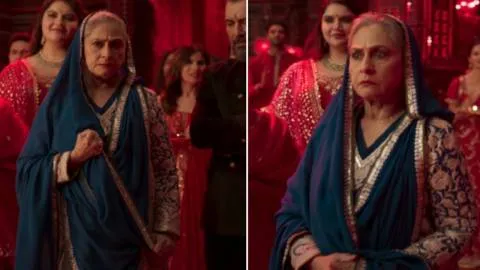 The synced video was shared on Reddit and ever since then the users are giving mix response to the songs where one user wrote, "It looks like the song has been changed  to 2x speed". Another wrote, "Karan Johar is trying really hard to copy Sanjay Leela Bhansali but has always failed like he did earlier with kalank". One of the user said, "If this song was made instead of Dola Re Dola nobody would had remembered the songs and we would have not get our iconic song". While other user was seen taking dig at actors he wrote, "It looks like Ranveer is playing the role of both Aishwarya and Madhuri in the music video".
The film so far had recevied postive response form its movie trailers to its other songs. People were hopping on "what jhumka" and were vibing with romantic song "Tum Kya Mile". Dhindhora Baja Re till now has received mixed responses from audience some are vibbing with it while others are trolling it.