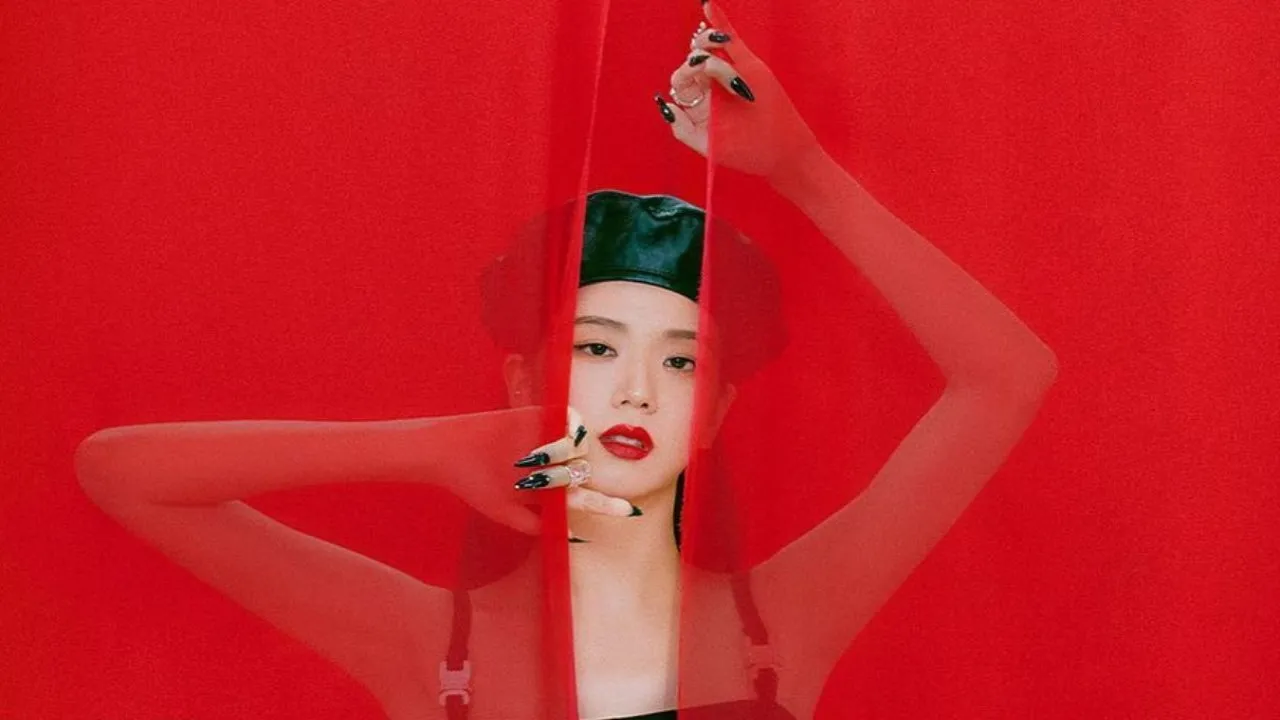 BLACKPINK member Jisoo turned into a relatable fan as she tried buying tickets to her own show. The FLOWER singer tried her level best and even got help from the group's fans but was unsuccessful in this mission. However, fans and the idol interacted with each other a lot and joked around about the struggle of acquiring a ticket to their show during the whole process through the online fan community app.
Jisoo turns into a BLACKPINK fan trying to buy BORN PINK concert tickets 
On September 2, the How You Like That sat on her phone in the quest of getting tickets to her own show. The group is marking the finale concerts of their massively successful BORN PINK WORLD TOUR in Seoul on September 16 and 17. According to fans on the X app (formerly Twitter), Jisoo wished to show her love to lucky fans by giving away tickets to her concert. The singer revealed her struggles saying that she also wanted to purchase tickets however one of the requirements was identity authentication. She tried her best to get authenticated but the site kept prompting her to do it again. She came on the Weverse app and after seeking assistance from fans she finally got in, however, all the seats had already turned gray. Jisoo said, "I was finally able to see the seats, and there are no more seats".
The BLACKPINK member replied to around 92 comments by fans who were discussing the concert tickets. A fan said that they would buy a ticket for her to which the singer jokingly replied that they have to give up on the ticket to the lottery with a question mark. She further added that she was grateful for the offer.
 BLACKPINK Fans' Reaction
 Fans praised her calling her an angel for her keeping BLINKs (BLACKPINK fandom name) in her mind and thoughts. They showered love on her while also enjoying the interaction with other fans. They called her a true stan of BLACKPINK as she was also going through the same process fans go through for buying the quartet's concert tickets. As this would be the girl group's first concert since October last year, the show is highly awaited.
BLACKPINK JISOO TO MAKE K-DRAMA COMEBACK SOON
According to the reports, BLACKPINK's eldest member Jisoo will be returning to the K-drama world after 'Snowdrop' with 'Start-Up' actor Park Jung-min. 
 Titled 'Influenza', this drama will revolve around a zombie apocalypse that occurs before a couple decides to part ways. Jung-min will be taking the lead as a soldier who breaks up with his girlfriend, played by Jisoo. It is based on a novel written by author Han Sang-woon.