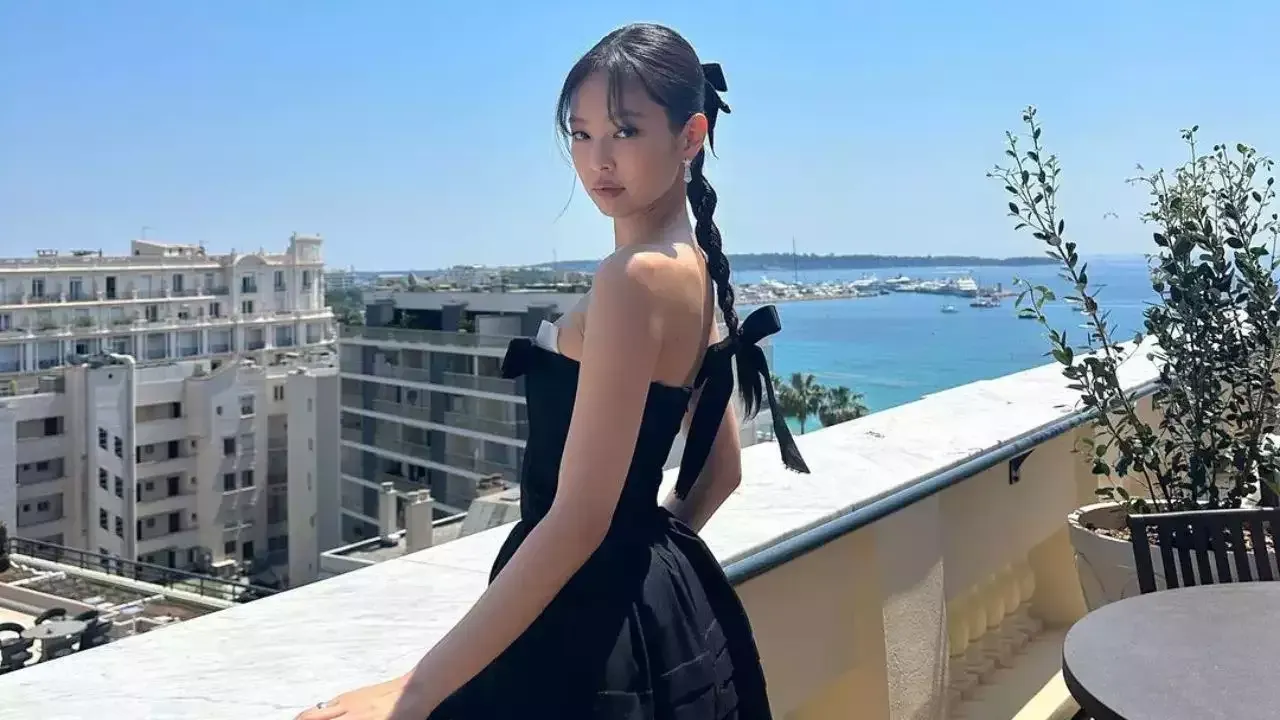 In a highly-anticipated development, Blackpink's Jennie has officially confirmed her upco ming solo album and the imminent return to the music scene. After a prolonged five-year hiatus since her last solo endeavor, this announcement has set the stage for a thrilling musical comeback.
Jennie, renowned for her distinct style and musical essence, has revealed that her forthcoming solo album will be a true embodiment of her unique artistic identity. Fans can anticipate a captivating and immersive musical experience that aligns seamlessly with Jennie's persona. During an insightful interview, the rapper expressed her unwavering commitment to crafting music that authentically represents her as Jennie. This dedication underscores her desire to offer fans a genuine and resonant musical narrative.
"What kind of concept or song genre do you want to try for your next album?"

Jennie: "Jennie's… I'm making it the most like Jennie and unique to Jennie. Please look forward to it!" @Blackpink pic.twitter.com/IM3x3SW7TC

— 젠바🌹♥️ (@blackpinkbabo) September 21, 2023
The buzz surrounding Jennie's solo comeback began to escalate approximately one month ago when her unreleased solo track, You and Me, received registration with the American Composers Association (ASCAP). The ASCAP serves as a vital organization that ensures equitable compensation for song creators when their music is publicly performed.
Over the past year, Jennie has maintained a frenetic and captivating schedule that has enraptured audiences worldwide. The pinnacle of her endeavors was the Born Pink World Tour, an international concert series that enthralled audiences across Europe, America, and Asia. The tour reached its zenith with a grand finale in Seoul on September 17 of this year. In addition to her musical exploits, Jennie left an indelible mark on prestigious events such as the MET Gala and Cannes, where her striking presence and fashion choices garnered widespread attention and acclaim.
Further expanding her horizons, Jennie forged a collaboration with the esteemed luxury brand Calvin Klein, a testament to her influence and appeal in the fashion world. She also ventured into acting, making her debut in HBO's The Idol, a significant milestone in her burgeoning career. Jennie's multifaceted talents extended to the realm of music as well, as she released a collaborative single titled One Of The Girls alongside renowned artists The Weeknd and Lily Rose Depp. Elevating her status as a fashion icon, Jennie's presence graced the covers of various prestigious magazines, cementing her role as a brand ambassador for the esteemed luxury fashion house Chanel.
 With immense excitement and anticipation, fans of Jennie and Blackpink eagerly await the release of her upcoming solo album. This musical endeavor is poised to be a remarkable journey that authentically reflects her distinctive artistry and artistic evolution.