Telugu superstar Allu Arjun is not only loved a lot in a regional but also national and no doubt internationally too! He's not only known among the Telugu audience but also Non-Telugu Viewers across the globe and becomes one of the actors who is praised a lot by non-Telugu viewers too, which is so rare and difficult to earn that recognition but Arjun did it!
Turning a year older today, fans of him have already started trending hashtags related to him on social media and couldn't stop making it a massive celebration from all to their idol.
And apart from being an extraordinary actor, Allu Arjun has a tag and called a "stylish star" of the Telugu Film Industry who has earned it way before fashion was a permanent thing as it is now. So, today on the auspicious occasion of the Arya actor let's have a look at his fashion that he has owned in a film which proves to be perfectly called as a STYLISH STAR!!!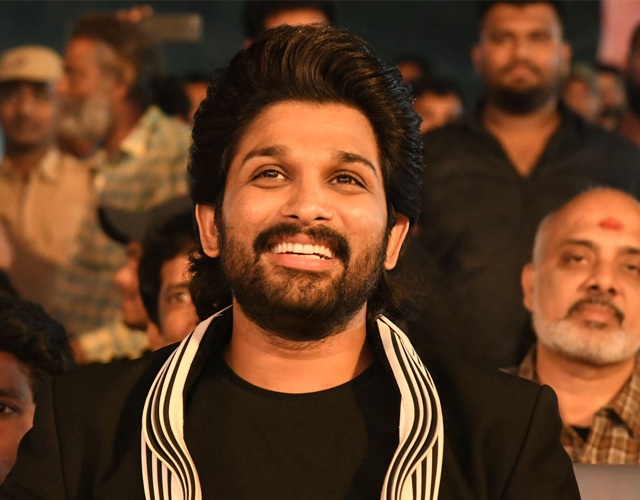 'Bunny is a macho man, bunny is a style of the future!' Haha, a piece of perfect background music created for his character in this film. In which he has a different style of dressing formally with a different pattern of shirts paired with jeans and a belt, through that he's walk comes out in a full swag and stylish!
In the movie which we discover a new Allu Arjun, a very different walking style who comes on his stylish bike with fashionable dressing, funny slang, headphones on and bang on! He impressed all of us!
In this flick, Arjun has opted fully in formals, "Ah formals ke andham occhindhi" transl. Formals only got a beauty by Allu wearing them. And plus, his long straight hairstyle with specs, wow! A never-before-seen fashion look.
Again, we got to see a different Allu Arjun acing an, unlike fashion! Opting several bands in his hand, stylish rings, sunglasses, moreover we can say top toe the actor has nailed fashion like any other.
We got to see Allu in a fit avatar as always but with half-sleeved shirts, jeans, this simple wear is what can Arjun attract us too and of course, it wasn't easy to name him as a 'stylish star' and he continues that legacy with all passion and hard work.
Also, Stylish Star is the first one who bought the six-packs fashion into the Telugu film industry! What can be more to prove his fashionable skill? And his style is continued from then and will continue forever because he has his own niche of presenting his roles and movies in a different way than others. Also, bunny not only has style in fashion but there's style mixture in everything especially the way he fights in movies that have different charm and fire to applaud for!
Now, he has got another tag the 'Icon Star' which came out from recently released teaser of his upcoming movie 'Pushpa' that introduced his character 'Pushpa Raj' which promises to be another box-office hit for sure actually a major one, that also makes us wonder to break many records. But this is possible if the covid virus is in control and theatres have its full occupancy for the audience, hope for the best and wish all the luck for Stylish Star Allu Arjun.
And Here PopDiaries wishes a very HAPPY BIRTHDAY to one in a million star Allu Arjun!