Before you date someone you need to take care of many things because at the start everything looks good and perfect but as you find out more about that person you get to know that they weren't as great as they appeared to be. Sometimes we end up staying with these same people weeks, even months, and sometimes years before we find out that we could have spent our time more effectively. 
Sometimes we end up feeling miserable, hurt, abandoned, and misled by those same people whom we gave our everything, our trust, and our love. No one deserves to get hurt by someone they love with their full heart. Everyone wants love, and everyone deserves love. No one is deserved to get hurt or heartbroken.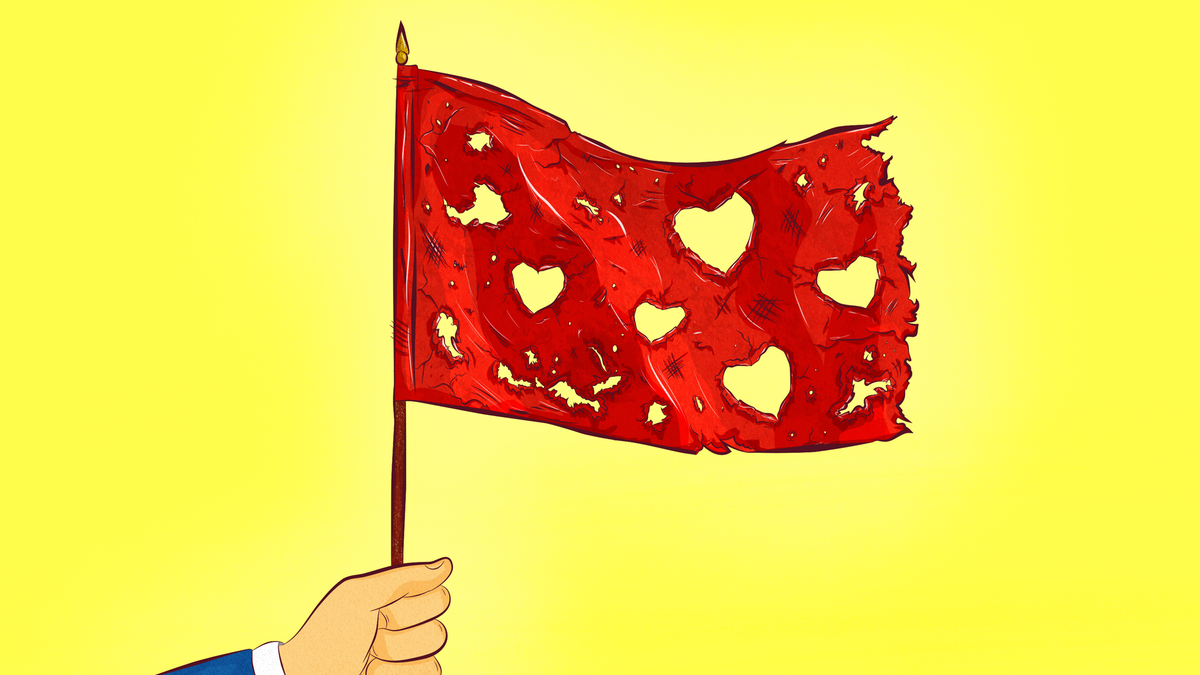 Red flags are violations of proper dating etiquette and standards. Here some Red Flag signs in a relationship that means trouble.
1. They Want to Change You
If a person loves you with a true heart they will accept you as you are, Irrespective of your body size, the way you do your hair, what clothes you wear and etc.  If they laugh at your dreams and goals telling you that you are stupid or that you should focus on something else then you should dump that person.
2. They have some questionable habits
Do they not even invite you when they go out? Do they become a completely different person when they do drink? Do they scare you? Do they become sexually coercive or hit on other men/women when they are drunk? Do they do drugs? If you find such questionable habits it's better You should break up with them as quickly as possible and move on. 
3. They Are Abusive
No one has the right to abuse you emotionally, physically, and mentally. If they cheated, lied, or deceived you in any way it is the biggest and most obvious red flag.
4. You Are A Secret
If they refuse to introduce you to their friends and family and just call you a friend. If you felt like you are being used and treats like a dirty secret and less of a human being it's better you give up such a toxic relationship.
5. You Feel Worse About Yourself In The Relationship
If you feel alone in your relationship as if you're in a relationship with yourself If it only you who make time for them and planning out all the dates then you need to understand your worth and come out of such a relationship.