The highly anticipated song 'Naseeb Se' from 'Satyaprem Ki Katha' has been released and the audience clearly can not have enough of Kartik Aaryan and Kiara Advani's crackling chemistry and mesmerizing lip-lock moment.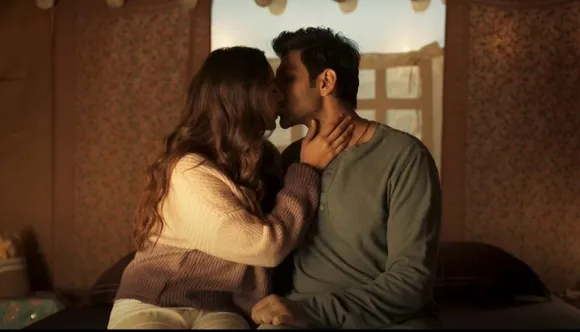 Fans have already started to ship this on-screen pairing and they can not have enough of the passion these two have poured into this song.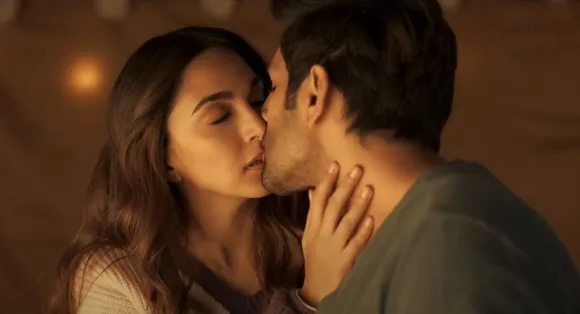 Taking to social media, netizens write "Good song, and very good chemistry between actors 👍👏"
Another writes "It is romantic, beautiful and sukon bhara. Just mesmerising"
A fan writes "There are very few songs that you like immediately in the first hearing itself. #NaseebSe from #SatyaPremKiKatha is one such song for me. Lovely composition. Loved it"@iPayalDev @VishalMMishra @TheAaryanKartik @advani_kiara @sameervidwans
A user writes "#NaseebSe is out now! Watch Kartik and Kiara's chemistry in the first song of #SatyaPremKiKatha.
#KartikAaryan #KiaraAdvani"
Another writes "The vibe is so good 🌸✨
And the chemistry is magical ❤️#NaseebSe"
'Satyaprem Ki Katha' also marks a massive collaboration between NGE and Namah Pictures. Interestingly, Sajid Nadiadwala and Shareen Mantri Kedia with Kishor Arora & director Sameer Vidwans won a National Award for their respective feature films. 'Satyaprem Ki Katha' will be released in theaters on 29th June 2023.