Every time BTS releases its new music video, ARMY can't wait to dissect its storyline and find possible thoughtful meanings hidden throughout it. Many of the group's visuals connect to one another to tell one overarching narrative, so fans love learning new pieces of information with every release.
The fictional world BTS has created, fictional characters inspired by the guys themselves, and is called the Bangtan Universe. It's gotten so popular among fans that Big Hit Entertainment is turning it into a full-on series. If you want to explore more about this alternative universe, you need to watch BTS' Youth drama series when it premieres.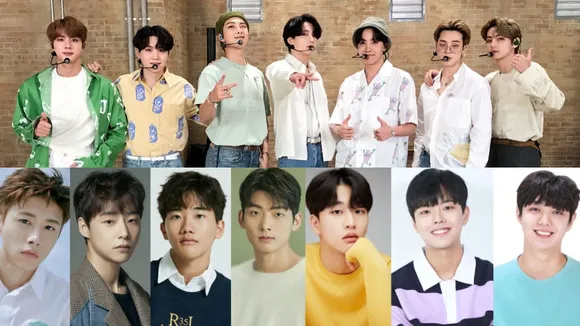 Big Hit first teased the show in August 2019 during a corporate briefing presentation in Seoul. "Big Hit is currently preparing a drama series together with a leading Korean production company based on the Bangtan Universe, slated for release in the second half of 2020. It will be a story set in the BU about how the seven boys first met, "Bang Si Hyuk, the agency's founder and co-CEO said during the press conference, adding the members themselves won't be starring in the project.
Now that it's the second half of 2020, Big Hit is revealing more details about the highly-anticipated program. Before it arrives, catch up with everything you need to know about Youth below.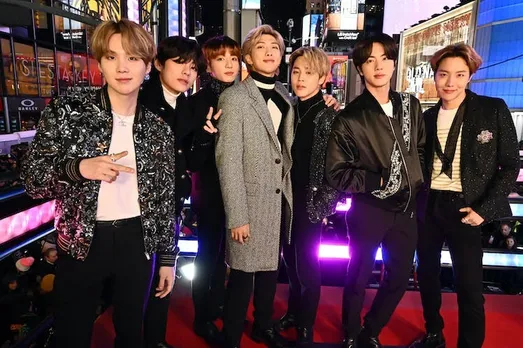 YOUTH RELEASE DATE
The series has not received an exact release date yet. It was originally supposed to come out in 2020, but Big Hit has pushed its premiere to 2021 instead.
YOUTH CAST
From the start, since ARMY discovered RM, Jin, Suga, J-Hope, Jimin, V and Jungkook weren't going to star in the show, they wondered who would portray them instead. On Oct 19, 2022, news came out Youth found its perfect cast.
Seo Young Joo – will play Kim Nam Joon's character, who was forced to grow up too soon due to his difficult circumstances.
Seo Ji Hoon – is casted as Seok Jin's character, who feels a lot of pressure to meet his father's expectations, but learns to express his true feelings about himself after meeting the other characters.
Noh Jong Hyun – will portray Min Yoon Gi's character, who is dealing with his mother's death amid rumors he murdered her.
Ahn Ji Ho – will be playing Jung Ho Seok's character, who despite being abandoned by his mother as a kid, remains optimistic about life.
Kim Yoon Woo – will play Park Ji Min's character, who is hiding a secret and trying to find a sense of identity.
Jung Woo Jin – is taking on the role of Kim Tae Hyung's character, who hopes his alcoholic father will change into the person he once was.
Jeon Jin Seo – will play Jeon Jung Kook's character, a character who has never experienced happiness and questions the meaning of life.
It's important to stress the storylines depicted in Youth do not reflect BTS' actual life and experiences.
YOUTH TRAILER
Approximately after four years its first announcement, BTS Universe YOUTH drama finally released its first video trailer and story. BTS Universe Korean Drama YOUTH revealed its first video trailer at the 2023 Korea Expo in Paris.
In the trailer, the drama previewed all the cast previously announced to have taken the role of BTS memebers.
YOUTH STORYLINE
The story in BTS Universe YOUTH, is not about the real life story of 7 BTS members. Instead, the drama tells the fictional story based on the plot of the BTS Universe told on their MV's, short films and notes within BTS' album in the HYYH era.
HYYH stands for Hwa Yang Yeon Hwa, an era in BTS album that basically means "The Most Beautiful Moment in Life". The HYYH era consisted of a trilogy that portrayed a coming of age story and all the issues that boys had to face during their transition from teenage to adulthood.
The whole Korean Drama will take setting in BTS Universe story of school days: how the 7 characters first met and formed their beautiful friendship. According to multiple sources, in the drama, the BTS members come together due to shared detention in the school. After that, all 7 boys bonded and shared their daily life troubles.
Furthermore, the story will also focus on all the issues happening in HYYH era with its early childhood trauma, relationships with parents and many other relatable issues. That is why casting the original BTS members were impossible since all the 7 boys have now grown into stunning adult men.
Also, the drama will not use the members' real names. Instead, they will portray BTS characters in the HYYH era with brand new names to represent the BTS Universe story and its dark and challenging issues.
So are you excited about how the story pans out in BTS Universe YOUTH drama? Feel free to share your excitement in the comments.
Meanwhile, watch the full video trailer of BTS Korean drama YOUTH.