BTS Jungkook surprised his fans on Wednesday, as the BTS rapper was seen at Calvin Klein's Capsule Collection Launch in Seoul, South Korea. Fans also spotted Blackpink member Jennie unveiling the latest collection with Calvin Klein, which she designed herself.
Jungkook was announced as a global brand ambassador for Calvin Klein in March where he arrived at the event in his iconic all-black outfit with silver earrings and a chain.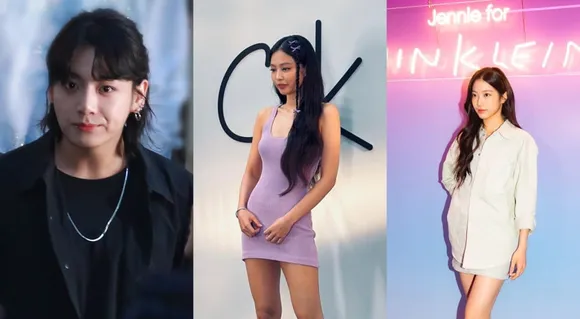 However, the highlight of his look was his hairstyle, where the rapper was seen in soft front fringes with a half-tied ponytail that fluttered all hearts at the event!
The attendance of Jungkook at Jennie's event made the K-pop fans go crazy for both the groups Blackpink and BTS are known for their massive global fan following. Seen as competitors in the music industry, the presence of Jungkook at Jennie's event showcased mutual respect and admiration between the two groups at the event.
Jungkook's support for Jennie's collection comes as no surprise but given his supportive and humble nature, is seen after his attendance at Blackpink's Coachella set last month. BTS and Blackpink never collaborated before, but they do share a mutual admiration and support for each other.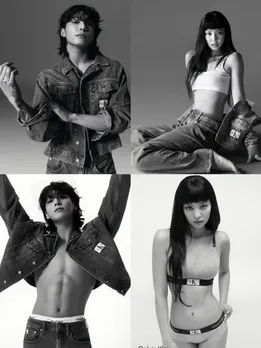 The Calvin Klein event was a rare opportunity for Blinks and ARMY to witness Blackpink and BTS members under one roof where they positively acted and were received by the fans. As the K-pop industry is known for its intense competition, the two members coming from different groups to support each other is a rare sight in the media.
Meanwhile, during the event, the attentive audience heard a 'special song' before the start of a new beat where they recognized the voice of Jennie as she sang along to her unreleased song with The Weekend's seductive voice in collaboration.