BTS member SUGA interacted with his fans after his concert in Rosemont, US. SUGA held a live session on Weverse on Sunday and talked about the concert. He also responded to an internet user who asked him to talk in English. Speaking to the fans, Suga said in Korean, "Today the tension (energy) of the crowd was great so it was great."
Then the rapper started talking about his health, he said, "I'm quite healthy, my condition is great too. My throat is slowly getting accustomed."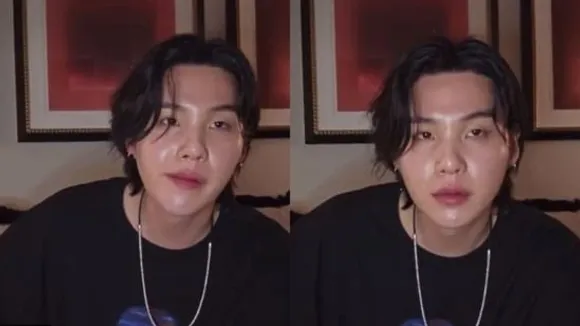 He emphasised, "It has been 10 years since I've been an artist, don't I have to do this much live?" When a fan asked Suga to visit Mexico, he said, "Go to Mexico? I also wanna go to Mexico, I wanna go to Mexico and have tacos. I really like Mexican food."
Continuing the conversation, he talked about his latest show, SUGA said, "How was the concert? It was fun. Wasn't it for you guys, the audience? It was fun from the point of view of the performer." When a person asked him to speak in English, SUGA responded, "No I don't want to. I am going to talk in Korean." Reacting to his comment, a fan wrote on Twitter, "Channeling his inner Taehyung. Love that they're all getting pretty savage in their weverse since Taehyung's last live. The Taehyung effect."
So the Daegu boys are already together in this!!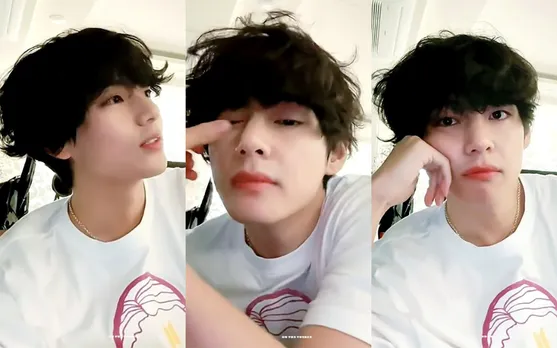 "I love Yoongi for this," read a comment. "Hit them more," said another fan. A Twitter user said, "If I were in his position and telling Yoongi to speak English and he responded like that I would be so embarrassed…good job Yoongi whoever put that comment serves them right and it'll serve it as a lesson for them not to ask that stupid request again."
After the show, SUGA shared a series of pictures on @bts_bighit, the official Twitter account of BTS. He shared tweet and wrote, "I was very happy to see everyone's happy faces while performing on stage. See you again in LA." Suga will next perform in Los Angeles (Kia Forum) on May 10-11, and May 14 while he will wrap up his US tour in Oakland (Oakland Arena) on May 16-17.
SUGA will return to Asia to perform in Indonesia's Jakarta from May 26-28, in Thailand's Bangkok on June 10-11, and in Singapore on June 17-18. He will also hold concerts at Seoul's Jamsil Indoor Stadium on June 24-25. Suga will end his solo tour in Japan. His tour comes a few weeks after he released his first official solo album D-DAY.