Dhvani Bhanushali: The Singing Sensation Who Conquered the Indian Music Industry with Her Dynamic Energy and Astounding Vocals.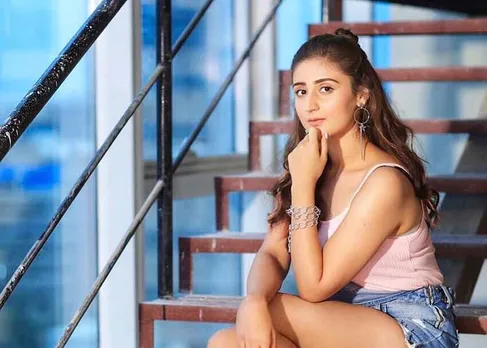 India has been grooving to the young singing sensation who has won hearts of millions with her dynamic energy and astounding vocals. Dhvani Bhanushali, has conquered the Indian music industry and given us some of the most iconic tracks of the decade. Let's check out her biggest hits:
Vaaste - This chartbuster song broke records with over 1.5 billion views on YouTube, making it one of the most viewed songs nationwide. Dhvani's soulful voice and chemistry with co-star Siddharth Gupta in the music video is a treat to watch. The song's catchy beat and youthful lyrics have made it a fan favorite, and the third most viewed song in India on YouTube.
Dilbar – Another song with more than 1Billion views on the song's units on YouTube, this iconic song from the movie Satyameva Jayate became an instant hit with Dhvani's contribution as the youngest artist on the song's headline. Her vocals added a new dimension to the song, making it one of the top hits of her career.
Leja Re - With over 940 million views on YouTube, this peppy number became a fan favorite and received great reviews. The music video showcases her happy-go-lucky and fun-loving vibe.
Mera Yaar – Mera Yaar which debuts Dhvani as a composer has crossed 70 million views on YouTube. Featuring Dhvani along with the handsome Aditya Seal, the song became a rage for its catchy tune and the trademark hook step. Mera Yaar is written by Dhvani and Shloke Lal and is sung by herself along with Ash King. It was choreographed and directed by Piyush-Shazia. Speak how it is her composition and lyrics. Different kind of video with elements used, Aditya and her chemistry.
Kudi Meri - Dhvani's latest hit is a foot-tapping number was an official remake of Satya's song Sapno Mein Milti Hai. The song that's crossed millions of views on YouTube and showing an upward trend on streaming and reels, the audiences have loved Dhvani's chemistry with Abhimanyu Dassani, Ganesh Acharya's full Mumbai style choreography and cherry on the top was Manoj Bajpayee's special appearance.