Kangana Ranaut has always remained in controversies. Be it for nepotism, for hitting on Karan Johar or the personal clash between her and Hrithik Roshan. The rumours about her daily ads up one more! So not dilly-dallying let's have a quick read of the shocking revelations made by herself Kangana Ranaut:-
Kangana Ranaut was offered Sultan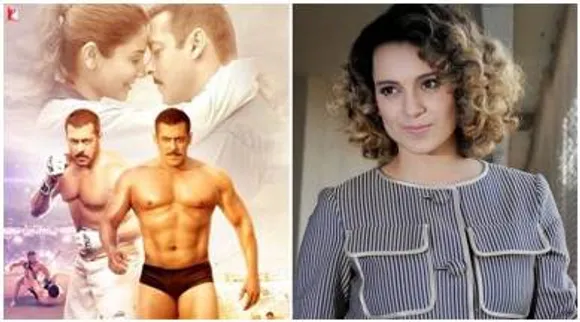 A revelation we never saw coming. Yes we agree any actress would die to work with Salman Khan and Anushka Sharma was very lucky to bag a role opposite him but Kangana was the initial choice by the makers. Kangana revealed that she was offered Salman Khan's Sultan but it was Aditya Chopra who thought she wouldn't make it. Later the producer even admitted his mistake.
Karan Johar's Ungli, was the biggest flop of my career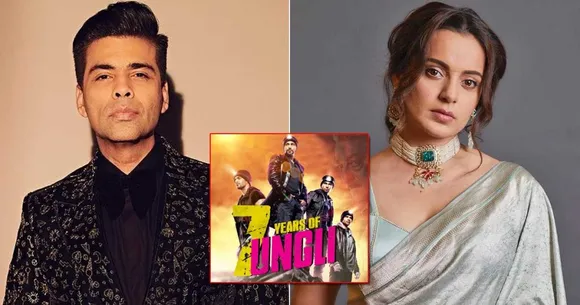 Karan Johar and Kangana Ranaut share a mutual hatred towards each other. While she blames him for supporting nepotism, he believes she likes to live in her own bubble. And though she has appeared on his talk show Koffee with Karan this year, the cold war still prevails. In fact, Kangana who has so far done just one movie under his Dharma Productions blames the producer for giving her the biggest flop of her career. And this is the reason why she isn't interested in working with him in future.
All the award shows are fraud. There is groupism and favouritism
And here comes the current hot topic in Bollywood - Nepotism. And Kangana Ranaut should be applauded for giving birth to it. It was Kangana who actually highlighted the issue and made us friendly with the 'N' word. And today the actress is so done with this industry that favours nepotism. There is a reason she doesn't attend award shows as she feels they are biased. According to her, "If I don't go to award shows, bigwigs of Bollywood have threatened me that you'll be banned. Even if I'll win an Oscar in future, I won't attend it."
Ketan Mehta's script about Rani Laxmibai was rubbish
Kangana Ranaut and controversies go hand in hand. If Hrithik Roshan and Karan Johar weren't enough, the actress found herself in the soup once again when filmmaker Ketan Mehta sent her a legal notice for 'hijacking' his film based on the life of Rani Laxmibai. According to him, Kangana was in contact with him for this project since 2015 and he was sharing research material and several drafts of the script with her as she was actively participating. But later he was shocked to learn that she announced the same project with another director and it all happened so suddenly. However, Kangana refused to even be a part of his film as she found his script utter rubbish.
Apurva Asrani was aware of all the details about writing credit
Apurva Asrani's name was highlighted when he expressed his dissatisfaction after Hansal Mehta credited Kangana Ranaut as the co-writer for Simran. The writer feels it was not fair for him to share the credit with the actress as she has hardly suggested anything. But Kangana didn't feel so. According to her he was aware of all the details and calling her out suddenly was a mere publicity stunt.
During the shoot of Revolver Rani, she was held at gunpoint by Chambal dacoits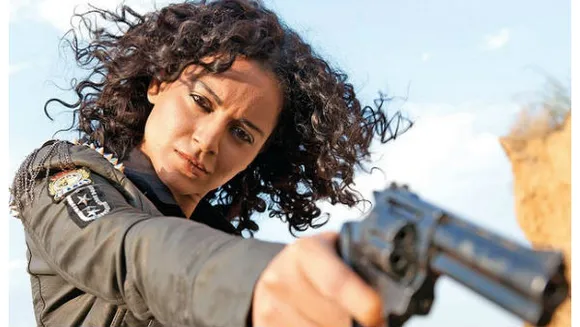 This comes from a fact that she's a perfectionist and likes to shoot in real locations. So when the actress was offered the role of Revolver Rani, she requested the director to shoot the movie in actual locations of Chambal. It was during one such scene which was being shot in the forest of Chambal that the crew was held at a gunpoint by the dacoits but luckily they escaped unharmed.
No hard feelings for Saif Ali Khan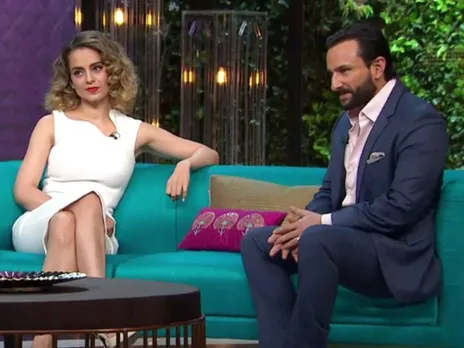 Saif Ali Khan was trolled for his nepotism jokes he made with Karan Johar at IIFA Awards this year. And when a star kid like Saif jokes about nepotism, it has to irk someone like Kangana who doesn't belong to any filmy family. And though she holds her personal grudge against Karan Johar, she has no hard feelings for Saif. He was her co-star in Rangoon and they share a great bond which remains unchanged.
Hrithik Roshan was having an affair with his co-star
This revelation did make us raise our eyebrows as we never expected it. When Rajat Sharma asked Kangana about her alleged relationship with Hrithik Roshan, she didn't know where to stop. Right from confessing that he always wanted to marry her to his hush hush affair with another actress, she just went on and on. According to Kangana, HR was dating his co-star while shooting in Manali in 2014 and that was the major reason why he started ignoring her suddenly. He apparently didn't even wish her on Valentine's Day.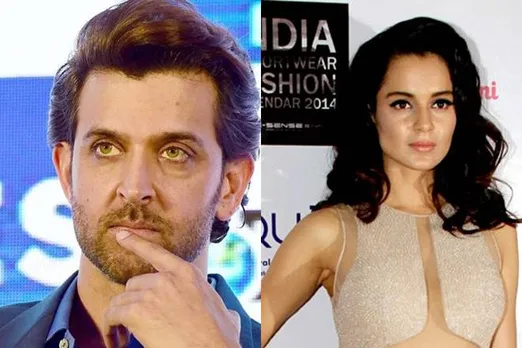 Hrithik Roshan used to dance like crazy on my birthdays
Here's some more information on Hrithik Roshan and Kangana Ranaut's fiasco. According to the actress if Hrithik was so unaffected and wanted her to stay away from him, why would he dance like crazy on her birthdays? Now we don't really know the story behind these birthdays but the revelation was a major one.
Hrithik Roshan and Rakesh Roshan made her life a hell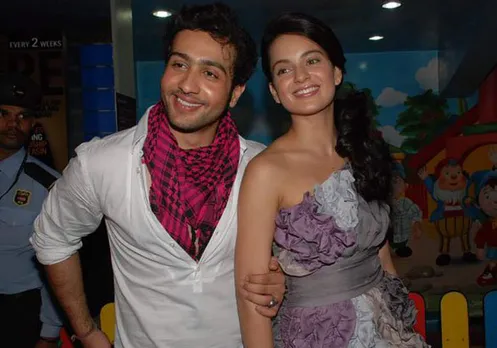 Apparently, Hrithik Roshan and Rakesh Roshan gave Kangana Ranaut a tough time when she tried to open the secret chapter of their affair. She believed her life was in danger then as they had even conspired with the cops. Her family got few panic attacks, thanks to them. Cops randomly came to her place and took away her laptop and phone. They even tried to manipulate her ex-boyfriend Adhyayan Suman who accused her at the same time.