The news of Golden Maknae of BTS coming back is going all rounds on the internet. The Hybe chairman Bang Si Hyuk shared the information on his instagram account by posting the picture and video of him with Scooter Braun and Jungkook.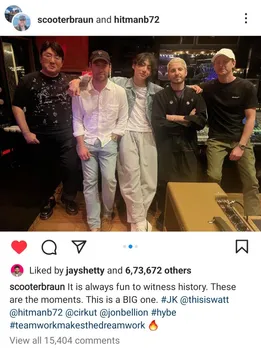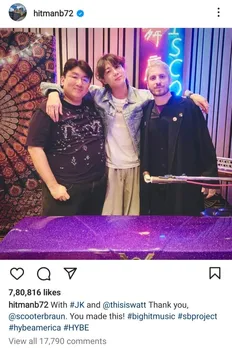 Just after the post shared by the Bang Si Hyuk, netizens started spreading the rumours that it might be a sign that Jeon Jungkook is coming back. And he might be collaborating with Justin Bieber this time.
So yess the fans are excited to see the greatest collaboration of all time. And waiting for Jungkook to make a record breaking comeback.