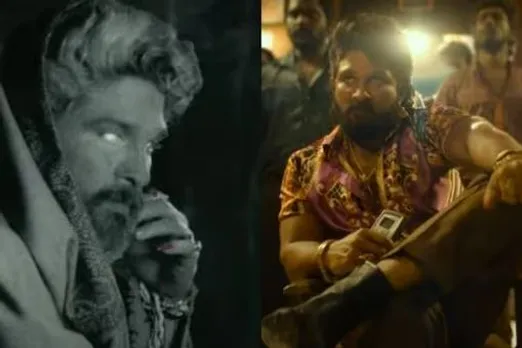 FINALLY, IT IS HERE! The teaser for Pushpa: The Rule was unveiled on the night of Allu Arjun's birthday by the film's producers. After Pushpa escapes from the prison, the video starts off with everyone looking for him while simultaneously praising his greatness. At the very end of the teaser, we catch a glimpse of Allu Arjun as Pushpa hiding in a bush while wearing a shawl.
"Agar jungle mein koi janwar do kadam peeche le toh samjha sher aaya hai, lekin jan sher hi do kadam peeche le toh samjha," the narrator says of Pushpa. When an animal takes two steps backward, a tiger is to blame; however, when a tiger just walks backward, Pushpa is to blame. Pushpa then follows suit and proclaims his return to power. This is the teaser for Pushpa 2:
Some social media users reacted to the preview and expressed enthusiasm for the "blockbuster in making" shortly after it was posted. Pushpa is more than a movie; it's a phenomenon "a supporter commented. The opening shot of Pushpa and Tiger taking a step backwards, followed by Pushpa's distinctive posture, "another remark was made. Also, other individuals used the fire emoji and the word "Goosebumps" in their comments.
Pushpa: The Rising, written and directed by Sukumar, was published in 2021. It showed the ascent of a coolie within the red sandalwood trafficking organisation. In addition to Allu Arjun, Rashmika Mandanna played the protagonist in the movie. Sai Pallavi allegedly joined Pushpa 2 as well.
For Pushpa 2, filmmaker Sukumar has reportedly opted to cast "one prominent Bollywood A-lister, probably one of the Khans or Ajay Devgn, if not anyone else," according to an E-Times story from last month. To far, there hasn't been any formal statement made about this.
Earlier this month, Siasat.com reported that Pushpa 2's filming had been put on hold and will probably pick back up in three months. As a result, the movie might not be released this year. It should be emphasised, however, that as of right now, there has been no official confirmation of either the shooting being stopped or the postponement of Pushpa 2.