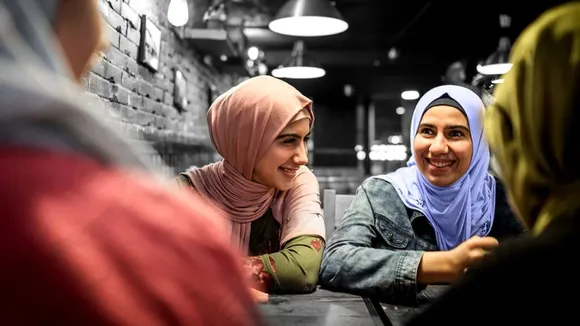 language I speak shapes my thoughts?
People have been asking this question for hundreds of years. Linguists have been paying special attention to it since the 1940's, when a linguist named Benjamin Lee Whorf studied Hopi, a Native American language spoken in northeastern Arizona. Based on his studies, Whorf claimed that speakers of Hopi and speakers of English see the world differently because of differences in their language.
What we have learned is that the answer to this question is complicated. To some extent, it's a chicken-and-egg question: Are you unable to think about things you don't have words for, or do you lack words for them because you don't think about them? Part of the problem is that there is more involved than just language and thought; there is also culture. Your culture—the traditions, lifestyle, habits, and so on that you pick up from the people you live and interact with—shapes the way you think, and also shapes the way you talk.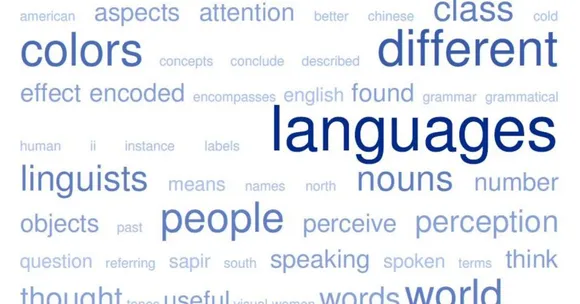 An individual's native language can shape how they think. For instance, while there is a single word for colors in the blue spectrum in English, there are two distinct words in Russian that distinguish between light and dark blue.
Interestingly, native Russian speakers tend to be much faster in tests involving the discrimination of light and dark blue than native English speakers. Similarly, results have also been observed for the words used to describe directions in different native languages and the sense of orientation an individual has.
A recent study published in NeuroImageprovides evidence for differences in the wiring of language processing regions in the brain of native Arabic and German speakers.
But people think in language, right?
Much of the time, yes. But not always. You can easily conjure up mental images and sensations that would be hard to describe in words. You can think about the sound of a symphony, the shape of a pear, or the smell of garlic bread. None of these thoughts require language.