Rakhi Sawant has said she would be divorced, adding that she has to move on in life, about a month after saying she wouldn't divorce Adil Durrani.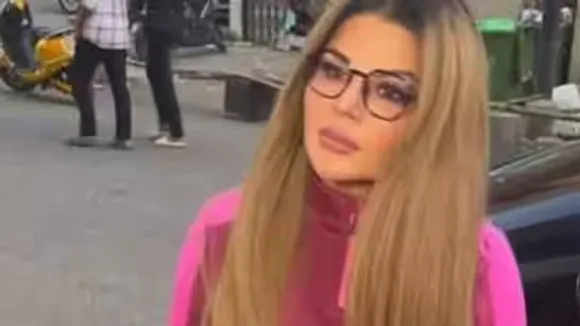 A month after declaring she wouldn't divorce Adil Durrani, Rakhi Sawant stated she will be divorced and that she must go on with her life.
Are you Meri Khushi Ka Raaz? Divorce me na hone waala hai. The secret to my pleasure is Hum Abhi Azaad Ho Chuke Hain (What is it? I'm divorcing, and I'm suddenly free. When the reporters in Mumbai questioned Rakhi about why she appeared so joyful, she responded, "There are some things in life that one should put behind and go on in life.
The footage was posted by Rakhi on her Instagram. "I want to be free today," she said, "Hum Azaad ho jaana chahtein hain, ab use jiske saath shaadi karni hai Kar lene do. Let him marry anyone he chooses.
Earlier this year, Rakhi made her engagement to Adil public. A few weeks later, she filed a FIR against him, accusing him of mismanaging money and tormenting her at home. She also said that he had an affair with her. Feb. saw the arrest of Adil.
Afterwards, Rakhi could be seen screaming on her phone that she was not divorcing Adil in a viral paparazzi video. She looked to be speaking to Adil on the phone. She may be heard saying, "Sochna bhi mat main tumhe divorce ya talakh dung (Don't even imagine I'll divorce you)"
Adil is facing further accusations in addition to those made by Rakhi. After a student from Iran accused him of rape last month, a FIR was filed against him in Mysuru.
Rakhi also mentioned that she will soon be travelling to Lucknow to begin filming a significant web series. She pleaded with the state of Uttar Pradesh to support her and her crew financially and provide security. She continued by saying that Ravi Kishan, who would appear in the web series, and she had spoken about her requests.
Rakhi also mentioned that she plays the part of a real-life "legend" in her new show, which is based on one. The show would be filmed in the Lucknow prison in addition to rural areas, Rakhi said.