THE THINGS YOU CAN SEE ONLY WHEN YOU SLOW DOWN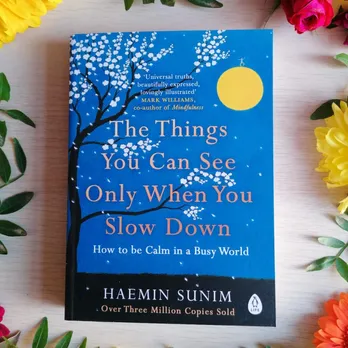 'Is it the world that's busy, or my mind?'The world moves fast, but that doesn't mean we have to. In this timely guide to mindfulness, Haemin Sunim, a Buddhist monk born in Korea and educated in the United States, offers advice on everything from handling setbacks to dealing with rest and relationships, in a beautiful book combining his teachings with calming full-colour illustrations. Haemin Sunim's simple messages speak directly to the anxieties that have become part of modern life and remind us of the strength and joy that come from slowing down. Hugely popular in Korea, Haemin Sunim is a Zen meditation teacher whose teachings transcend religion, borders and ages. With insight and compassion drawn from a life full of change, the bestselling monk succeeds at encouraging all of us to notice that when you slow down, the world slows down with you.
THE INTERNATIONAL BESTSELLER, WITH OVER THREE MILLION COPIES SOLD AROUND THE WORLD
By offering guideposts to well-being and happiness in eight areas—including relationships, love, and spirituality—Haemin Sunim emphasizes the importance of forging a deeper connection with others and being compassionate and forgiving toward ourselves.
HOW WILL YOU MEASURE YOUR LIFE?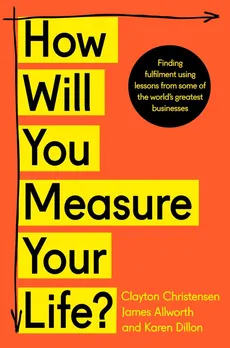 From the world's leading thinker on innovation and New York Times bestselling author of The Innovator's Dilemma, Clayton M. Christensen, comes an unconventional book of inspiration and wisdom for achieving a fulfilling life. 
The book deals with the basic questions in life, like how to be happy during the various phases life offers. The book shows a multi-faceted path to achieving the happiness that everyone craves for, from situations one faces and to the balance one needs to create in life. The book deals with how to be successful and happy in one's career and how to maintain a well balanced family life and attain the happiness one seeks at home. It also talks about how to maintain a happy relationship with relatives and near and dear ones and how to maintain congenial relationships with colleagues and friends. It also tells readers how to make the best of business relationships. The books gives vivid answers to such questions, keeping in mind the philosophical and psychological aspects of these questions. The writings are useful to students moving out of business schools, who will face these questions as they step into their careers. It is useful for established professionals and homemakers too. How Will You Measure Your Life was published by HarperCollins in 2012. It is available in paperback. Key Features: The book gives you answers to life's questions in a simple style. It is a guidebook to a happy life.
THE ALMANACK OF NAVAL RAVIKANT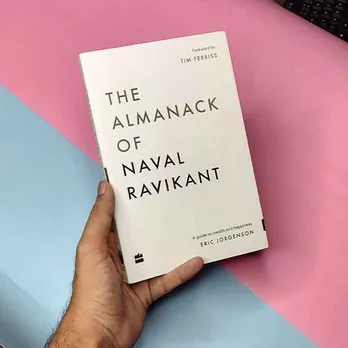 GETTING RICH IS NOT JUST ABOUT LUCK; HAPPINESS IS NOT JUST A TRAIT WE ARE BORN WITH.
These aspirations may seem out of reach, but building wealth and being happy are skills we can learn.So what are these skills, and how do we learn them? What are the principles that should guide our efforts? What does progress really look like?
Naval Ravikant is an entrepreneur, philosopher, and investor who has captivated the world with his principles for building wealth and creating long-term happiness. The Almanack of Naval Ravikant is a collection of Naval's wisdom and experience from the last ten years, shared as a curation of his most insightful interviews and poignant reflections. This isn't a how-to book, or a step-by-step gimmick. Instead, through Naval's own words, you will learn how to walk your own unique path toward a happier, wealthier life.
THINKING FAST AND SLOW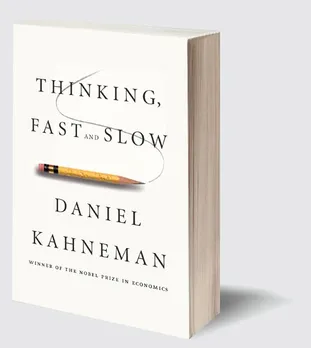 In his mega bestseller, Thinking, Fast and Slow, Daniel Kahneman, world-famous psychologist and winner of the Nobel Prize in Economics, takes us on a groundbreaking tour of the mind and explains the two systems that drive the way we think.
System 1 is fast, intuitive, and emotional; System 2 is slower, more deliberative, and more logical. The impact of overconfidence on corporate strategies, the difficulties of predicting what will make us happy in the future, the profound effect of cognitive biases on everything from playing the stock market to planning our next vacation―each of these can be understood only by knowing how the two systems shape our judgments and decisions.
Engaging the reader in a lively conversation about how we think, Kahneman reveals where we can and cannot trust our intuitions and how we can tap into the benefits of slow thinking. He offers practical and enlightening insights into how choices are made in both our business and our personal lives―and how we can use different techniques to guard against the mental glitches that often get us into trouble. Topping bestseller lists for almost ten years, Thinking, Fast and Slow is a contemporary classic, an essential book that has changed the lives of millions of readers.
THE POWER OF NOW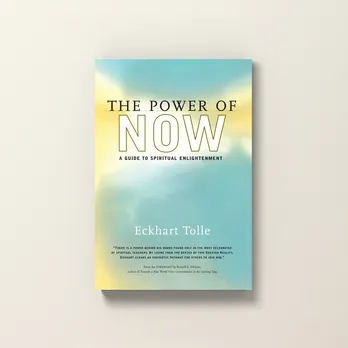 The Power of Now: A Guide to Spiritual Enlightenment is a book by Eckhart Tolle. It presents itself as a discussion about how people interact with themselves and others. The concept of self reflection and presence in the moment are presented along with simple exercises for the achievement of its principles. 
FOOLED BY RANDOMNESS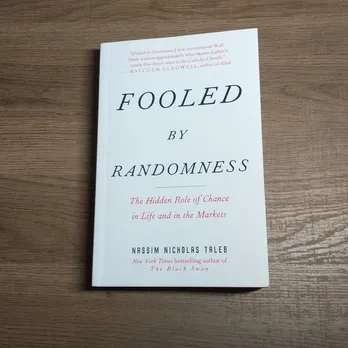 Fooled by Randomness: The Hidden Role of Chance in Life and in the Markets is a book by Nassim Nicholas Taleb that deals with the fallibility of human knowledge. It was first published in 2001. Updated editions were released a few years later. Fooled by Randomness is an excellent, engaging book on the effects of randomness and rare events on financial systems and life in general.
THE HAPPINESS HYPOTHESIS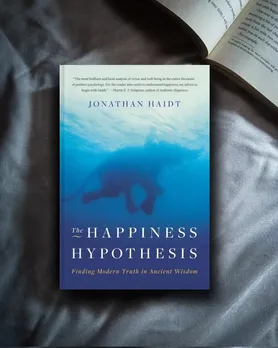 The Happiness Hypothesis: Finding Modern Truth in Ancient Wisdom is a 2006 psychology book written by Jonathan Haidt for a general audience. The Happiness Hypothesis is a book about ten Great Ideas. Each chapter is an attempt to savor one idea that has been discovered by several of the world's civilizations—to question it in light of what we now know from scientific research, and to extract from it the lessons that still apply to our modern lives and illuminate the causes of human flourishing. Award-winning psychologist Jonathan Haidt shows how a deeper understanding of the world's philosophical wisdom and its enduring maxims—like "do unto others as you would have others do unto you," or "what doesn't kill you makes you stronger"—can enrich and transform our lives.
GOOD BOOKS GONE BAD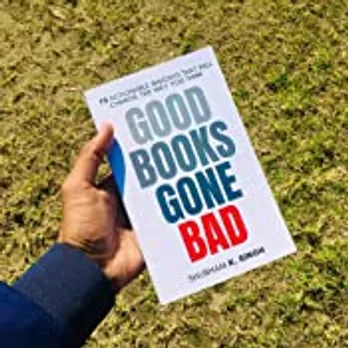 "Good Books Gone Bad" is the ultimate guide to personal growth and self-improvement. This powerful book is packed with 75 actionable insights that will change the way you think about your life and the world around you. The author has curated these insights from their 500+ book reading journey, and has distilled the most impactful lessons from a wide range of topics, including personal growth, happiness, mindfulness, human psychology, stoic philosophy, mental health and more.
Each insight is presented in a clear, easy-to-understand format, making it simple to apply to your own life. You don't need to read this book in any particular order, feel free to jump around to the chapters that interest you the most. The author's goal is to help you become more self-aware and improve yourself as a person, and this book will be a valuable resource in your journey.
Reading "Good Books Gone Bad" will be a transformative experience, leaving you with a renewed perspective on life and a newfound sense of self. With 75 actionable insights, this book will change the way you think and help you become a better version of yourself.