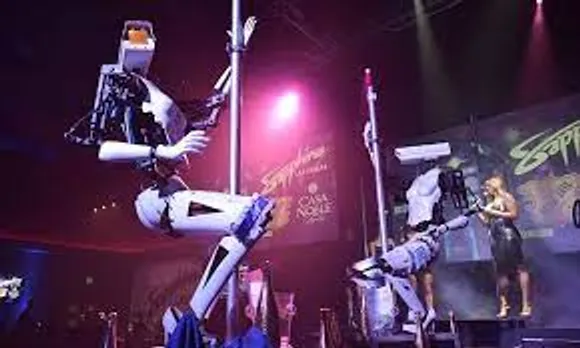 The introduction of "R2DD" and "Triple CPU" robots as pole dancing artists in Las Vegas is an unexpected advance in the world of entertainment. The sophisticated technical capabilities of these robots would probably enable them to do challenging and stunning dance routines while still keeping their balance and coordination on the pole.
Robot strippers would probably lead to a discussion about the role of technology in the entertainment sector as well as concerns about the morality and ethics of utilising robots for sex. Robot strippers may be seen by some as a harmless kind of entertainment, while they may be derided by others as an objectification of technology and a possible danger to human jobs.
In conclusion, the introduction of "R2DD" and "Triple CPU" as pole-dancing robots in Las Vegas would undoubtedly be a novel and contentious event. It would be interesting to observe how the general audience would respond to this novel type of entertainment.