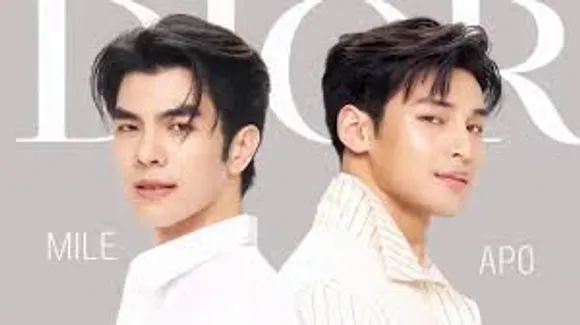 The Dior Women Fall 2023 Ready-to-Wear Show will take place at the Gateway of India in Mumbai, India, and will feature performances by Thai BL actors Phakphum Romsaithong (Mile) and Nattawin Wattanagitiphat (Apo), according to an earlier announcement by their agency Be On Cloud.
The pair, who became well-known for their work on the 2022 BL drama "KinnPorsche: The Series," will depart for the occasion on March 28. The performance is slated for March 30.
Mile (@milephakphum) conveyed his excitement through an Instagram story, calling himself "extremely delighted" since he had wanted to visit India since he was a young boy. Similar feelings were also expressed by Apo (@nnattawin), who urged his followers to share their enthusiasm for the pair's trip to Mumbai.