Singer Kaala Bhairava sent a letter a few days after Naatu Naatu, from the RRR film, won an Oscar. But, he apologised on Friday. This is why.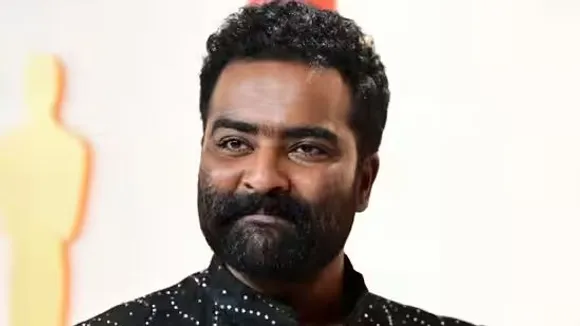 The singer of the Oscar-winning song Naatu Naatu, Kaala Bhairava, issued an apology after some social media users criticised him for failing to acknowledge RRR stars Ram Charan and Jr. NTR in this statement. On Thursday, he published a post on Twitter with the message, "Something I wanted to share with you all."
His message said, "I want to tell you all about something. I'm really appreciative for getting the chance to sing at the Oscars for the best original song category as a representative of team RRR. On that topic, I want to let you know that I only have this valuable opportunity—which, in my opinion, is well above what I genuinely deserve—because of a select group of individuals. Whether directly or indirectly, they are the cause." In this note, Charan and Junior NTR. On Thursday, he published a post on Twitter with the message, "Something I wanted to share with you all."
He also wrote: "Naanna, @premrakshith choreographer Master, @sskarthikeya, and @ssrajamouli Baba Peddhamma, Anna, and Amma. Because of their diligence and skill, the song has spread over the world and is inspiring others to dance, which is how I was given this opportunity. Regarding the outstanding performance in the United States, Dylan, Josh, and the entire squad made it possible via their tireless work and commitment."
"I will never forget that without them, I would not have had the opportunity to enjoy this wonderful experience. In truth, the merit in this belongs to them, so I'm just glad to get a portion of the credit. Being even a small part of Team RRR makes me feel blessed, "The letter ended.
"So basically NTR and Charan didn't bring any value according to you," a commenter responded to the article. A Twitter user questioned, "Where is the credit sharing to Chandrabose garu, Charan, and Tarak? "Shame on you, Mr. Bhairava. Deep down, everyone is aware that the song has spread over the world solely because of NTR and Ramcharan, and not because of that singing or music. SSR deserves a lot of credit for introducing movies to the globe and making heroes, "another individual tweeted. One critic stated that the song would not have gained popularity if the heroes had not danced.
The singer tweeted once more on Friday after that. "Without a doubt, Tarak Anna and Charan Anna are to blame for Naatu Naatu and RRR's overall success. I was Solely referring to those people who assisted in giving me the chance to play on the academy stage. not another. I recognise that it was misunderstood, and I really apologise for my word choice "He composed.
Standing ovations followed Kaala Bhairava and Rahul Sipligunj's stage performance of Naatu Naatu at the 95th Academy Awards. The song was named Best Original Song. Chandrabose wrote the song's words, while MM Keeravaani came up with the music. The movie's principal performers are Ram Charan and Jr. NTR, and it is directed by SS Rajamouli.