Netizens express their indignation with the group's old firm.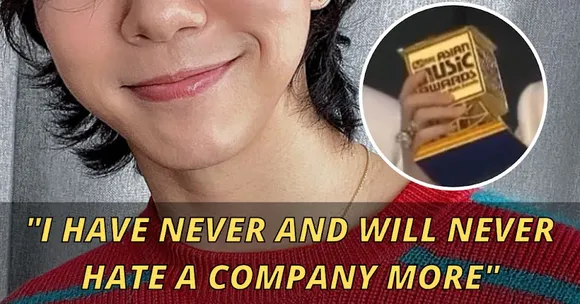 Unbeknownst to them, the gift their mother bought them at a secondhand store in the Philippines was a real trophy from the MAMA Awards (formerly known as the Mnet Asian Music Awards) for the well-known third-generation K-Pop group B.A.P, according to a TikTok that has gone viral.
Several fans blame their corrupt old firm, TS Entertainment, for how the prize, earned the year the group made its debut, wound up at a market.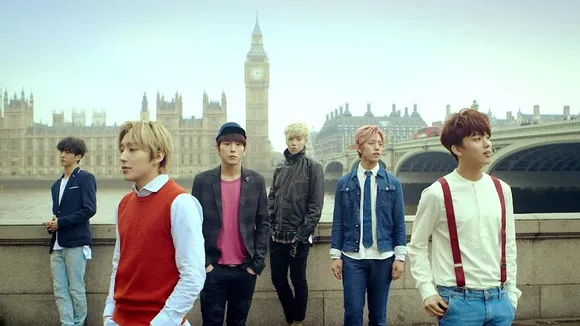 B.A.P made their debut in 2012 and instantly captivated fans with their forceful performances, matching bleached hair, deep vocals, and maknae's quick rapping.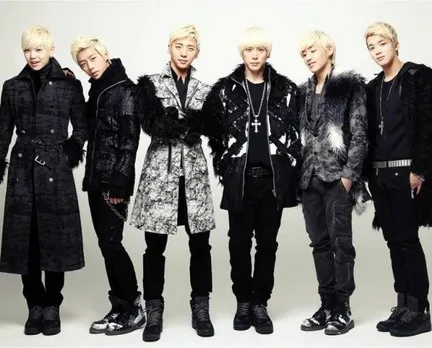 The group swiftly gained popularity and is now among the best third-generation K-Pop bands. They earned the prized "Mnet PD's Choice Award" at the MAMA Awards in their first year, which had previously been won by illustrious groups like S.E.S, TVXQ, and FT Island.
This was the prize that was subsequently found at a Korean store, and it was one that any inexperienced K-Pop group would want to get at the MAMA Awards.
The current owner said on a now-private TikTok that they were unaware of K-Pop when their mother originally gave them the trophy. They understand the meaning of the trophy and the significance of the gift they received now that they are K-Pop fans.
Fans of B.A.P. want to know how the trophy wound up on a secondhand market, and the TikTok user has informed them that it is being safeguarded and cared for in their hands.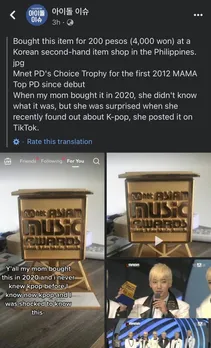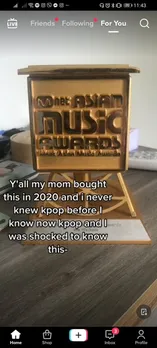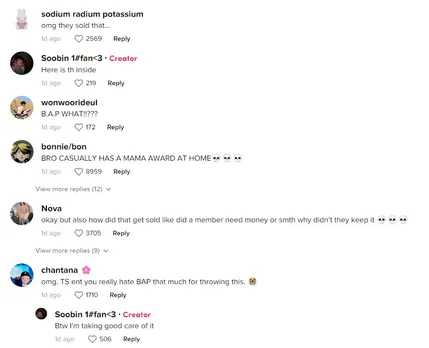 Fans were startled when B.A.P. sued TS Entertainment to have their contracts annulled two years after their debut and shortly after finishing their first global tour. On the grounds of "unfair working conditions and profit sharing," the group sought to have their contracts annulled.
They made $9 million in their first three years of employment but only received $18,000 per member, with the firm keeping $8.9 million.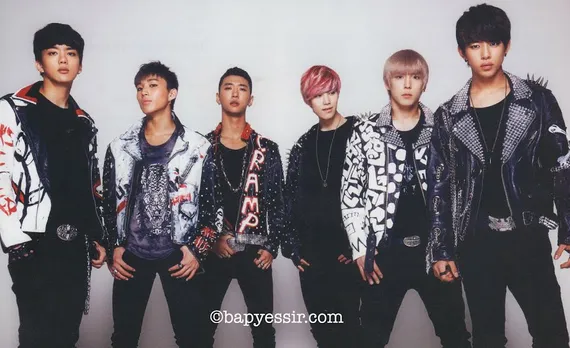 Although the business resolved with B.A.P the next year, it marked the start of TS Entertainment's demise as a number of lawsuits from their other signed musicians followed.
The company was involved in legal disputes with Secret's Jieun and Hyosung, Sleepy from Untouchable filed a contract termination request after the company refused to provide him with a copy of his contract and his earnings, Sumin and Nahyun of Sonamoo also sued the company, and Wooyeop and Taeseon of TRCNG filed contract termination requests while also pursuing criminal complaints against the company for child abuse, assault, and extortion.

Several admirers believe that the closure of TS Entertainment in 2021 is to blame for the award's appearance on the secondary market.