Sushmita Sen said on Instagram that she had a heart attack two days ago and informed her admirers and followers about the event.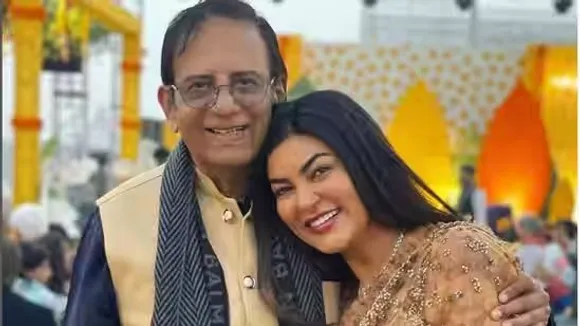 Sushmita Sen, an actor, has disclosed that she just experienced a heart attack. She shared information about it on Instagram. The actor's admirers and followers wished her well.
"Keep your heart joyful and brave; it will stand by you Shona when you need it most." (Sage advice from my father, Sensubir) A few days ago, I had a heart attack… Stent in place following angioplasty… I do have a big heart, my cardiologist has reiterated, and that is the most essential thing. There are many persons to appreciate for their prompt assistance & helpful action… I'll do that in an other thread! My article is only to let you know that everything is well and that I am ready to resume my normal life, dear friends and family. I adore you guys so much! "#godisgreat #duggadugga," she spelled out in her message.
Fans of Sushmita wished her well. "Fast recovery. Hoping you a quick recovery," one person commented. "OMG! Ensure your own health! Alhamdulillah, it is good to know that you are doing well right now. Much love to you forever," another person commented.
Soon, Sushmita will appear in season three of Aarya. Sushmita said that her poor health was the reason she joined Instagram earlier this year. Pinkvilla cited her as saying: "I was very, very unwell, and my hair is coming out. I now have steroid deposits and a moon-face. I had the feeling that if I died from this, no one would ever know who I was during this time. I just opened that page on Instagram one night after logging into the app.
Also, she discussed her sickness in a 2020 interview with Anupama Chopra. "Another reason I'm thrilled is that I've spent the past 10 years, of which five have been wonderful, seeing my little one grow up and being there for her completely… The following five years were rather traumatic. They actually led me to the darkest, most unfamiliar locations. I didn't know it would be called Aarya, but I always knew there was a bright spot at the end of the tunnel. I had to hang on and keep fighting whatever it was I was currently up against because I wasn't done yet.I'm not talking about a movie or a web series; I just want something to look forward to," she added.