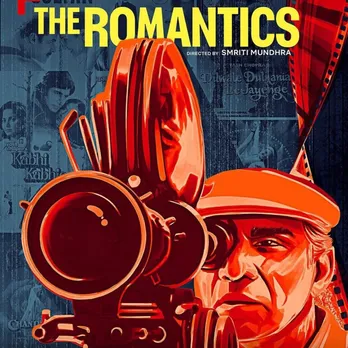 The much-talked-about Netflix docu-series The Romantics, which is a tribute to the legacy of Yash Chopra & YRF and their cultural impact on India and Indians for the past 50 years, was released on Feb 14 to unanimous acclaim and love.
The national over-pouring of love for Yash Chopra and YRF was evident as The Romantics became the Number 1 trending title on Netflix within 48 hours of its drop, a rare feat for a documentary! In the docu-series, Jaideep Sahni, the writer of the YRF cult hit Chak De! India, starring Shah Rukh Khan, reveals how he had pledged to quit the Hindi film industry if he didn't get to share the true story of the resilience of India's women's hockey team.
Jaideep reveals how the germ of Chak De! India came into his mind in The Romantics by saying, "I wanted to do a documentary on them (women's hockey players) and when I spent time with them I realised they just didn't have money for even the most basic things. When you're researching, you're not supposed to get involved, but I did. And then, I went to everyone I knew in advertising and marketing for sponsors. Sports brands to health food brands and ultimately came down to makeup brands but nobody gave any money!"
Jaideep adds, "I remember I came down to the National Stadium to meet the team because I had made big promises. And they couldn't change in the washrooms because the bulbs had been stolen a long time back and it wasn't safe. Like, two girls would hold a jersey and the third one would be changing behind the jersey. They were using a jersey like a curtain and they said, 'Brother did you have any luck?' And I started crying. I didn't know what to do!"
He further says, "I have never felt so dejected and humiliated. We finished the readings of Bunty Aur Babli and Adi said 'what do you want to do next?' And I said I have something, a story which I really want to tell. And if I can't tell it, then I'll just go back to Delhi. I don't want to tell any stories, I don't like this stuff. I told Adi about all the athletes I met, all the girls and all the coaches and what they face and, like, how they need to be famous. And it all just came out of me and he said, 'Let's do it!"
Chak De! India became a phenomenon and it has had a lasting impact on women's hockey in the country!
From Aamir Khan to Salman Khan, from Shah Rukh Khan to Ranbir Kapoor, from Amitabh Bachchan to Ranveer Singh, from Rani Mukerji to Hrithik Roshan, from Katrina Kaif to Anushka Sharma, the mega-stars and icons of Hindi cinema have come together and spoken about Yash Chopra and YRF's contribution to Indian cinema in The Romantics.
The Romantics has been directed by Oscar & Emmy-nominated filmmaker Smriti Mundhra, who returns to Netflix after the phenomenal success of Indian Matchmaking and the Never Have I Ever franchise.