Whenever we think of festival Holi...Gujiya is the right next thing which comes to your mind. A smile automatically comes on your face and hence, Gujiya is the one more reason to celebrate Holi. The tempting sweet is another important part of the celebration.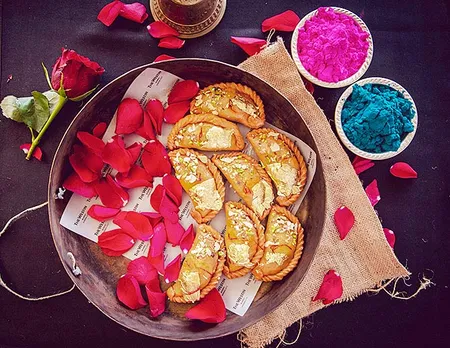 This festival of colours is never complete without delicious stuffed Gujiyas soaked in sweet syrup. Many people prepare Gujiyas at home and also gift this sweet to their family and friends.
SIMILAR TO BAKLAVA
There are stories that Gujiya might have Turkish roots. As Gujiya resembles with Turkey's Baklava, which is also a sweet wrapped in a flour cover and stuffed with dry fruits.
HISTORIC CONNECTION
The earliest mention of Gujiya dates back to the 13th century, when a mixture of jaggery and honey was covered with wheat flour and was sun-dried to prepare the sweet.
It is also said that the Gujiya belongs to the Bundelkhand region of the country. The sweet is more popular in Uttar Pradesh, Madhya Pradesh and Rajasthan than in any other part of India.
While it is called Gujiya in most Northern states, these sweet fried dumplings are called Pedakiya in Bihar, Ghughra in Gujarat, Karanji in Maharashtra, Somas in Tamil Nadu and Karjikayi in Karnataka.
LET'S MAKE GUJIYA
The outer covering of the Gujiya is prepared by mixing sooji and maida together. It is stuffed with mawa, dry fruits and then deep-fried in ghee. The prepared Gujiyas are then soaked in sugar syrup fir sweetness.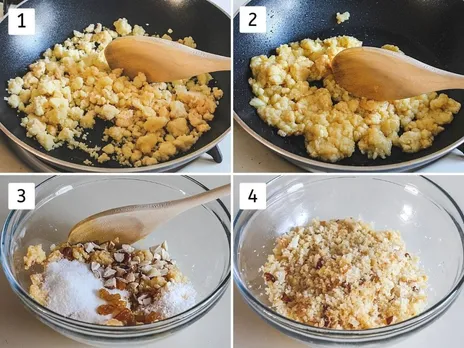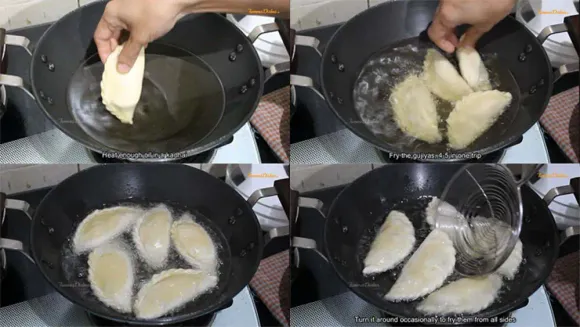 North Indian states stuff the sweet with mawa, whereas the Southern states stuff it with coconut. Dry fruits, halwa, rabdi and even chocolate filled Gujiyas are available during the festival of Holi.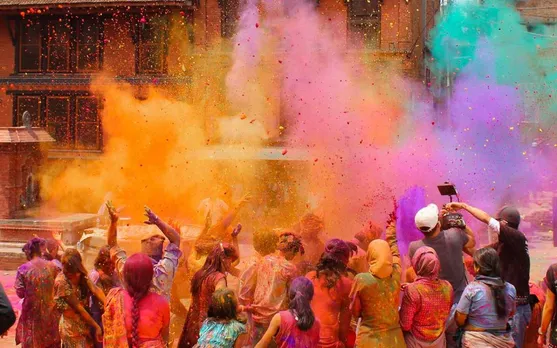 Enjoy the festival of colours by gorging on delicious Gujiyas with your loved ones. Wishing you all Happy Holi!!!