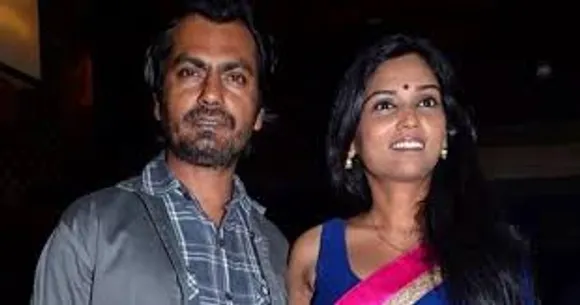 In an unexpected turn of events, a video of Nawazuddin Siddiqui's housekeeper, Sapna Robin Masih, apologizing to the actor has surfaced on social media. She alleges in the latest video that she made her accusations against Siddiqui under duress. She goes on to say that every accusation made against the actor is untrue, including the one made by his wife, Aaliya.
Aapka bura nahin chahti, main. Bohut acche insaan ho, Kyunki aap. Iski wajah se main aapse bohut bohut maafi chahti hoon," she adds in reference to the initial video in which she claimed Nawazudiin had abandoned her in Dubai, as quoted by Times Now.
"I'm sorry. The footage on social media was posted incorrectly. Aap pe koi bhi action aaye, jo media mein dikhaya, jo madam ne kiya case main, jo bhi kiya woh ek jhoota case tha. The housekeeper continues, "Aap buss ghar wapas aa jaiye."
After Nawazudiin Siddiqui was accused of leaving his housekeeper Sapna in Dubai without food or money, an apology video was released a few days later. The 20-year-old Sapna was seen sobbing in the earlier video that went viral online as she complained about being abandoned in Dubai. It was posted on Twitter by the attorney for Nawazuddin's wife, Aaliya, who also asserted that the maid's employment was "wrongful" and said that she was not paid on the excuse of paying visa costs.
The Bollywood star has reportedly paid off all outstanding debts owed to his housekeeper, and she is currently being sent back to India, according to earlier today's reports. "Representatives of @Nawazuddin S have paid Sapna what she is owed, and she was able to board her aircraft back to India. Thank you for your care, everyone," Aaliya's attorney tweeted.
In the meantime, Nawazuddin Siddiqui's manager responded to the maid's charges on Twitter. Here is a link to his tweet:
For those who are unaware, all of this is occurring at the same time as Nawazuddin's divorce from Aaliya Siddiqui is also receiving media attention. The actor's mother Mehrunisa allegedly tortured Aaliya by denying her access to Nawazuddin's Bombay residence, and Aaliya claimed that Nawazuddin "disowned" their second child.