According to reports made on February 14, South Korean actress Park Min Young is under investigation for involvement in ex-boyfriend Kang Jong Hyun's alleged illegal actions.
Concerned prosecutors have reportedly called Park Min Young as a witness for a recent hearing.
It was reported that the actress was called upon in relation to her possible involvement in ex-boyfriend Kang Jong Hyun's embezzlement trial. She appeared as a witness on February 13 for the case which includes charges of stock manipulation and embezzlement, for the cryptocurrency exchange company 'Bithumb' whose real owner is suspected to be Mr. Kang.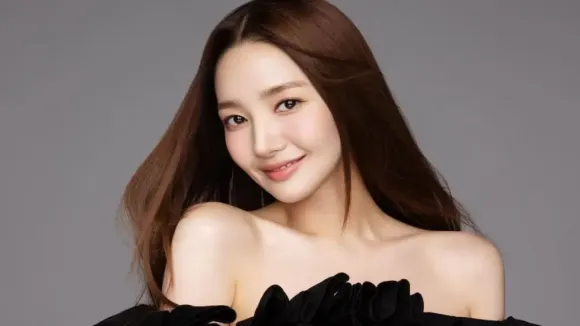 After appearing for the hearing, Park Min Young reportedly denied any involvement in this matter. During the investigation, she is said to have refused her participation in the illegal acts. Earlier, it was reported that Park Min Young's sister Park Min Ah's name was on the board of executives for a company that was reportedly owned by Kang Jong Hyun. However, later it was said that she stepped down as INBIOGEN director following Park Min Young's break up with the businessman. The same was confirmed by Park Min Young's agency, Hook Entertainment, on the same day they commented on the actress's relationship with the wealthy businessman she has since broken up with.
Previously, it was also reported that multiple executives of Bithumb including Kang Jong Hyun, who is suspected to be the mastermind behind the business, were arrested on February 2 as the investigation for stock manipulation and embezzlement became active in full force. With Park Min Young insisting that she was not involved in any illegal acts, it remains to be seen if she will be investigated further or let off by the prosecution.
Meanwhile, Park Min Young was recently revealed to have been in talks for an upcoming K-drama called 'Marry My Husband' alongside Lee Yi Kyung.