The rapper who was locked inside India's most controversial house of Bigg Boss has emerged as the winner of the 16th edition of BB, Stan's Killer attitude and distinctive slang attracted the viewers towards him and he became one of the most ever-loved contestants in any of the other seasons of Bigg Boss.
None of the other participants are even closer to the level of stardom this Basti Ka Hasti has achieved. The Rapper's hard work and unique way of playing the game have made him the star of this show.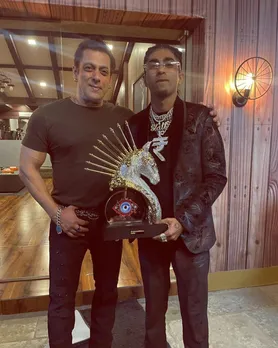 However, at the start of the show, he was mocked for his quietness and was also told to quit the show, but by surpassing a lot of hurdles he rose as a warrior, and with the help of his fans and supporters today he's standing with the trophy in his hands.
Loyal fans of Stan showered their love in the form of votes and here come the results. The audience has witnessed 15 seasons of Bigg Boss but never they have seen such an immense amount of love for any of the other participants in any of the past seasons.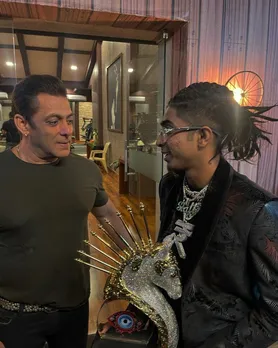 The rapper got the maximum number of votes that none of the other inmates have ever got, this shows the vogue of Mc Stan and what he has earned in the Bigg boss with his real personality.
Meanwhile, Mc Stan's fans are going gaga over his win and were seen dancing, firing crackers, and singing his rap songs as if they have won the show.