After BTS' exclusive contract with the luxury fashion house Louis Vuitton ended, fashion elites scrambled to sign an exclusive deal with the trend-setters.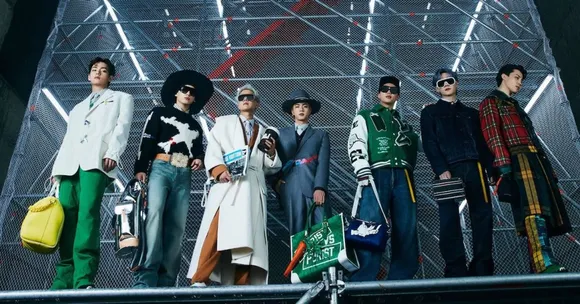 After which BTS' Jimin became Dior's global brand ambassador in mid-January, taking over Paris Fashion Week at the luxury fashion house's Dior Fall 2023 Menswear Fashion Show.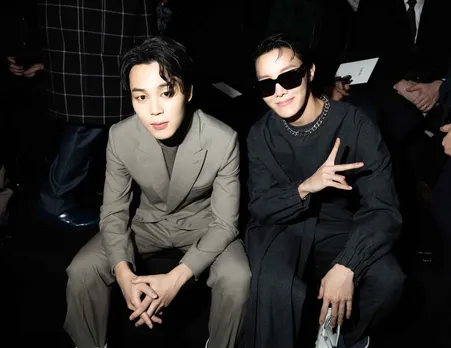 His global impact was seen immediately as he was said to create $17 million USD in EMV (earned media value, a metric used to determine the value of a social media post) by a brand analyst at the influencer marketing platform Lefty with two social media posts for DIOR.
BTS' Suga also became a brand ambassador in mid-January and was named a DI.VA.s (meaning Different Values) for Valentino.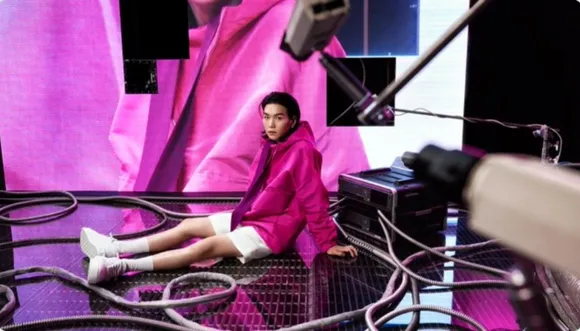 And now, Netizens suspect other members' collaborations are in the works, including BTS' Jungkook. At the end of January, "Jungkook x Calvin Klein" began to trend on Twitter after the global head of creative at Calvin Klein, Cedric Murac, and the brand's commercial director, Zayden Choo, followed Jungkook on Instagram. Jungkook's updated followers list trended along with photos of Jungkook wearing Calvin Klein underwear.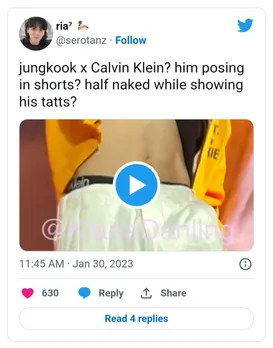 That was enough to get suspicions to rise, but now ARMYs have pieced together more potential evidence that "Jungkook x Calvin Klein" is possibly in the works.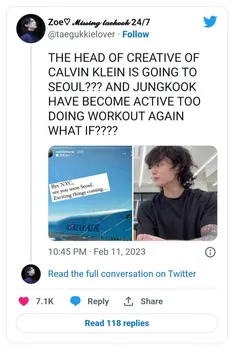 Fans already suspected something was up after he showed up a more active lifestyle. Eagle-eyed fans noticed another promising sign when Calvin Klein's commercial director shared he was on his way to Seoul with "exciting things coming soon."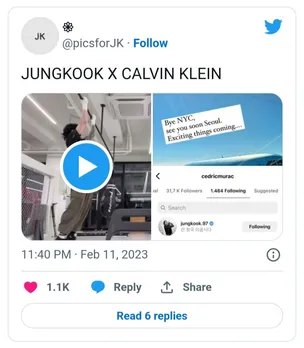 With the stars seemingly aligning, ARMYs once again began to trend "Calvin Klein" in relation to Jungkook, hoping that a collaboration is just around the corner. Nothing has been officially announced, but ARMYs are keeping their eyes peeled for additional "clues."