Harry Styles the former member of One Direction Band celebrates his birthday today on February 1st. Fans are going crazy on social media platforms, wishing him blessings and good luck.
The Grammy winner is seen trolled many times for his fashion sense and seeing life through different perspective. That his music videos also reflect his vision and perception.
But being a celebrity how much we know about him as a person? So here are some unknown things about him which you should be aware of, if you love to listen to this Watermelon Sugar singer!!!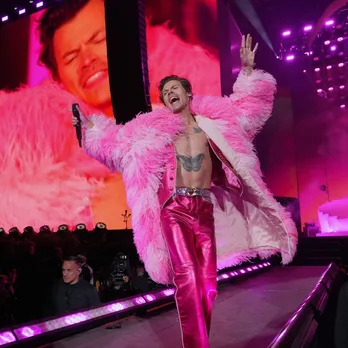 Full Name
Harry's full name is Harry Edward Styles.
Nicknames
He has several nicknames some of them are Hazza, Haz, Curly, and Harold.
Unique Eyes
He has unique captivating green colored eyes.
Up All Night!!!
His Debut album was and named Up All Night!!! Which youngsters now use as a slang for remaining awake all night.
His cup of tea
Though he is fond of drinking alcohol but what's his favourite beverage is an "Apple Juice".
Loves to be naked
Harry really loves getting naked. He said: "stripping off is very liberating, I feel so free." Maybe it is 'As It Was'.
Wanted to become lawyer
Harry didn't originally planned to be a singer. Before taking part in X-factor he was having ambition to become a lawyer.