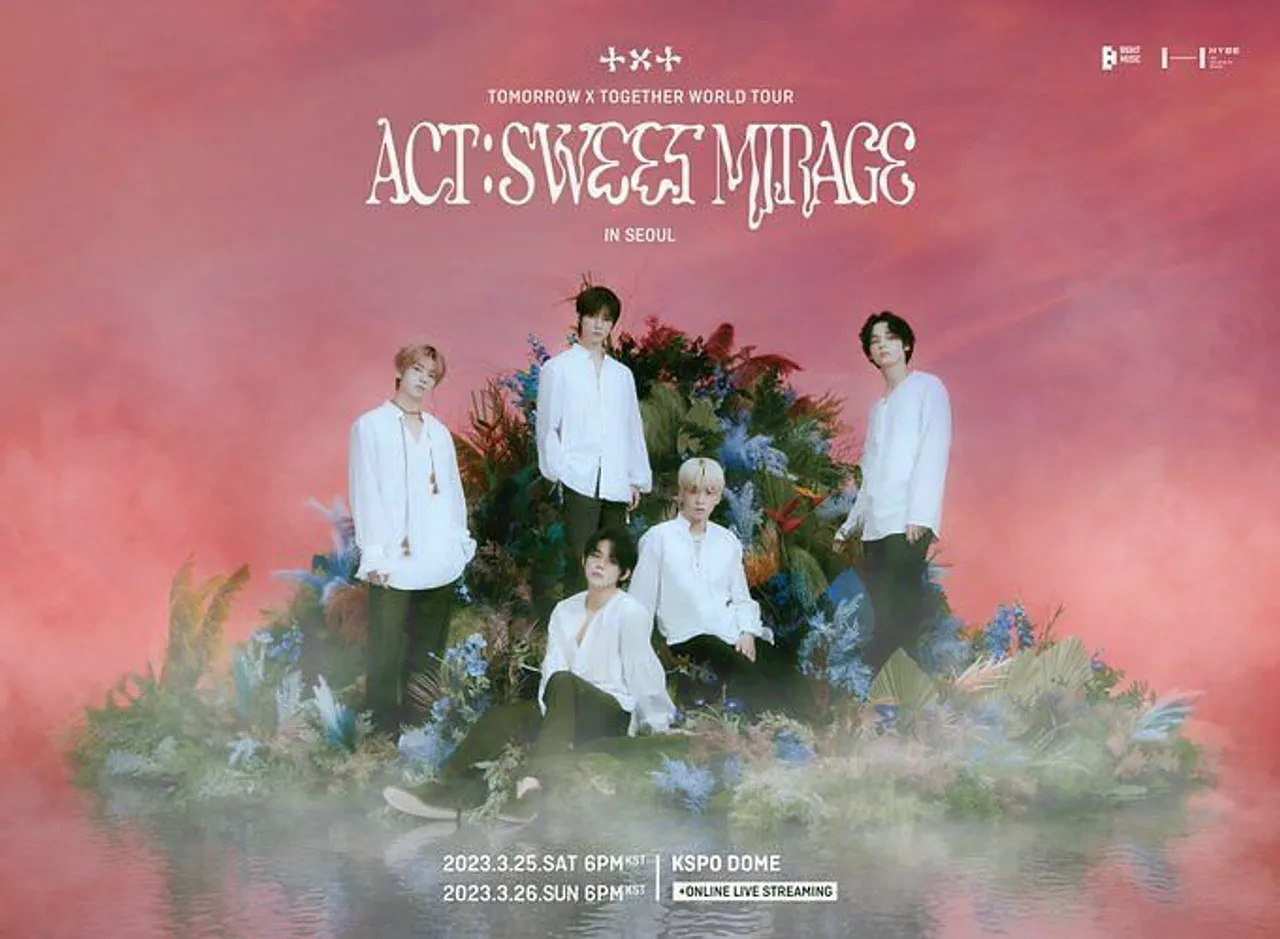 Gen Z 'it' band with upcoming EP drop news of second world tour.
Dates include 21 shows in 13 cities with "more to come"
TOMORROW X TOGETHER will embark on their second world tour in March. TOMORROW X TOGETHER (SOOBIN, YEONJUN, BEOMGYU, TAEHYUN, HUENINGKAI) today announced dates for their second world tour 'TOMORROW X TOGETHER WORLD TOUR ('ACT : SWEET MIRAGE') on their official social media channels. Dates announced so far include 21 shows across 13 cities worldwide.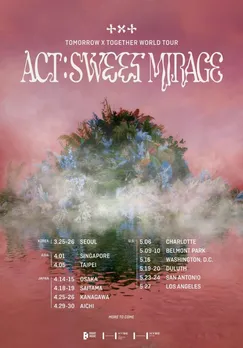 The 'ACT : SWEET MIRAGE' tour will begin in Seoul on March 25 with two consecutive days, followed by in Singapore on April 1 and in Taipei on April 5. The tour dates in Japan include April 14 and 15 in Osaka, 18 and 19 in Saitama, 25 and 26 in Kanagawa, as well as 29 and 30 in Aichi.
The Gen Z 'it' band moves to the U.S. in May for shows in 6 cities: Charlotte on May 6, Belmont Park on 9 and 10, Washington D.C. on 16, Duluth on 19 and 20, San Antonio on 23 and 24, and Los Angeles on 27.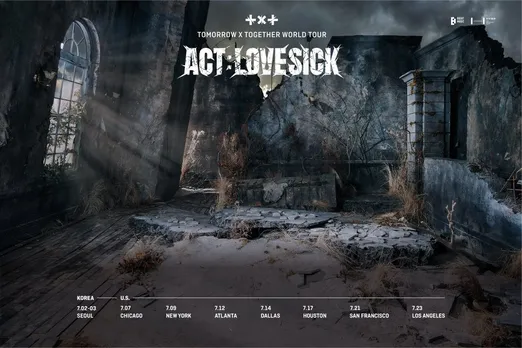 The new world tour expands greatly in scale in comparison with its 2022 predecessor, 'ACT : LOVE SICK' which took place across 13 cities with 19 shows. The tour's official homepage notes 'MORE TO COME', hinting at the potential addition of further venues and dates.
See more about TOMORROW X TOGETHER's tour HERE: https://bit.ly/3CJQv14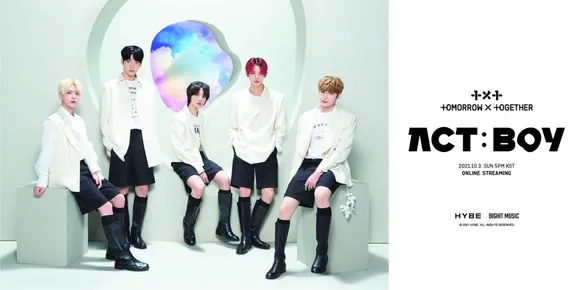 TOMORROW X TOGETHER will release their 5th EP, The Name Chapter: TEMPTATION, on January 27. Recently, the band saw its name listed on Billboard's official 2022 Year-End 'Billboard 200' chart as the only K-pop act other than BTS. See concept photos for their upcoming
EP below.EP Concept Photos: https://drive.google.com/drive/folders/1V0v_qQ3lmU7M5yW1bX_zczlv3hU0VvTB?usp=share_link
About TOMORROW X TOGETHER:
TOMORROW X TOGETHER are regarded as K-pop's voice of Gen Z for their musical narratives which focus on the common experiences and emotions of youth across the globe.
Debuted in 2019, TOMORROW X TOGETHER—consisting of SOOBIN, YEONJUN, BEOMGYU, TAEHYUN, and HUENINGKAI—have been listed at the top of Billboard's "25 Best K-Pop Songs of 2021: Critics' Picks" with their 2021 release, The Chaos Chapter: FREEZE, and the subsequent album The Chaos Chapter: FIGHT OR ESCAPE was featured on Rolling Stone's "The 50 Best Albums of 2021" as the only album by a Korean act.
TOMORROW X TOGETHER's May 2022 release, minisode 2: Thursday's Child, made its debut at No.4 on the Billboard 200 and charted for 14 weeks.
In 2022, the band wrapped up their first world tour with 20 shows across 14 cities and became the first K-pop group to perform at LOLLAPALOOZA in Chicago in July 2022.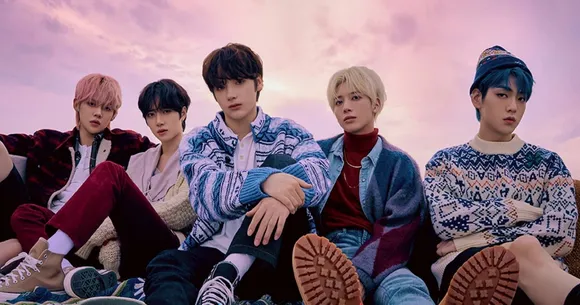 Notably, TOMORROW X TOGETHER have been nominated at prestigious awards such as the American Music Awards and People's Choice Awards, and won at the 2022 MTV EMAs (Best Asia Act) and BandLab NME Awards 2022 (Hero of the Year).
Gen Z's 'it' band will release their next EP on January 27.