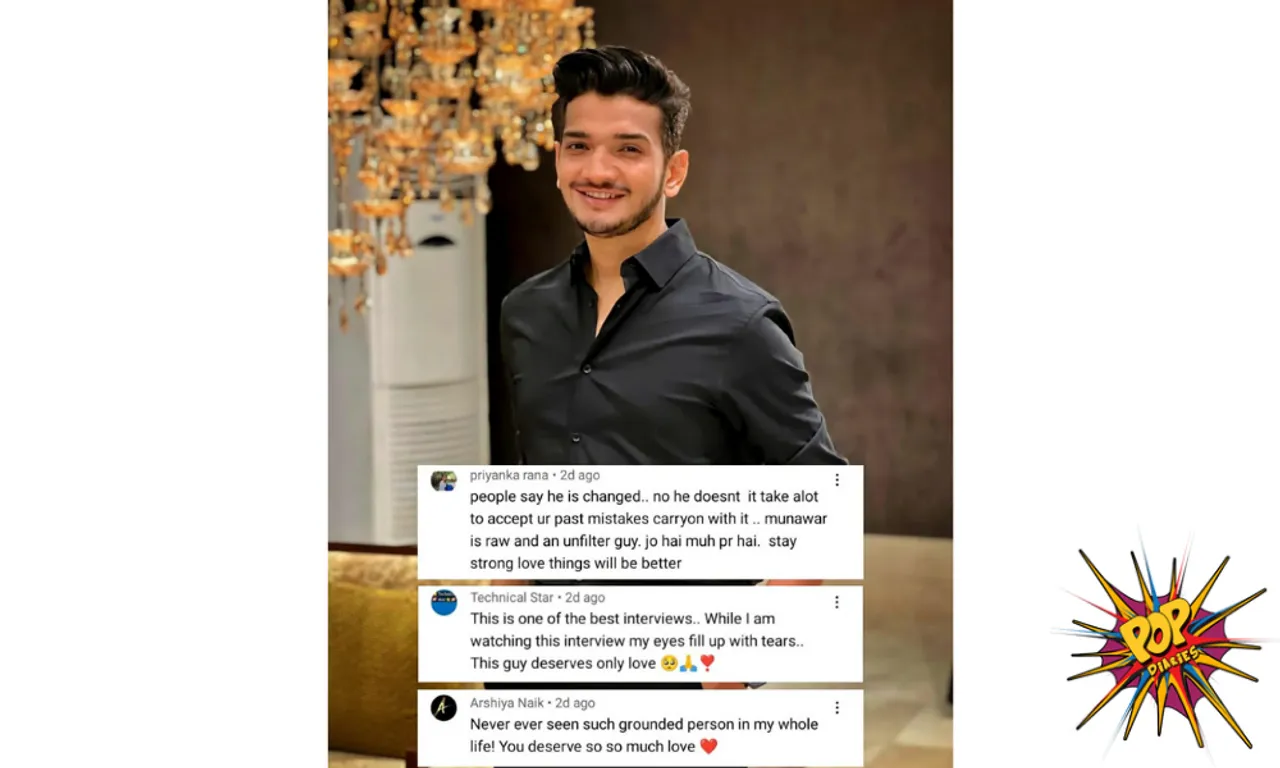 Munawar Faruqui, who rose to fame winning the trophy of Lockupp has been the talk of the town ever since. Munawar, who has built his army owing to his gigs and stint in the show is in talks for a statement made by the former in a recent interview.
During a recent interview, the latter spoke his heart out wherein he opened up on his past life and also made some heartfelt revelations in this conversation with the interviewer.
Ever since the interview went on-air, Munawar's fans have held their idol on a very high pedestal for being candid and unfiltered. In the video, while talking to the interviewer, Munawar shared some confined sides of his heart about his past life and the comments section is filled with praises for the latter saying that it takes a lot of courage for one to speak about their past and that Munawar is courageous enough to do so.
Have a look at what the fans have to say. A fan wrote "people say he is changed.. no he doesnt it take alot to accept ur past mistakes carry on with it.. munawar is raw and an unfilter guy. jo hai muh pr hai. stay strong love things will be better"
Whereas another user commented "Just want to tell everyone don't judge n hate anybody just for their one mistake,we all r humans and it's obvious to make mistakes, you me everybody has done one or other mistake in their life..don't spread any hate towards anybody if you don't like someone it's ok whatever the reason maybe ignore them or block them no need to say hateful stuff you never know how ur 1 hateful comment can hit the person…plz try to spread the positivity n love HAR KHUSH DIKHNE WALA KHUSH NHI HOTA understand this n keep spreading love"