Movie : Shamshera
Director : Karan Malhotra
Story : Neelesh Misra, Khila Bisht
Rating : ****
Cast : Ranbir Kapoor, Sanjay Dutt, Vaani Kapoor, Saurabh Shukla, Ronit Roy, Iravati Harshe
When we saw the trailer of Karan Malhotra directorial Shamshera, we assumed the story and the plot when we saw two Ranbir Kapoors as Shamshera and Balli fighting it together against the evil but the movie had a different offering with a clever twist! Read the full review here…
When I walked into the morning PVR show of Shamshera, I was expecting a lot from the movie given it had my favorite actor Ranbir Kapoor and my love for period dramas. And I was surely a lucky viewer who got what he expected. It's Kapoor first period drama in his long career and as it's helmed by a specialist of the genre, Karan Malhotra, it was bound to create the magic.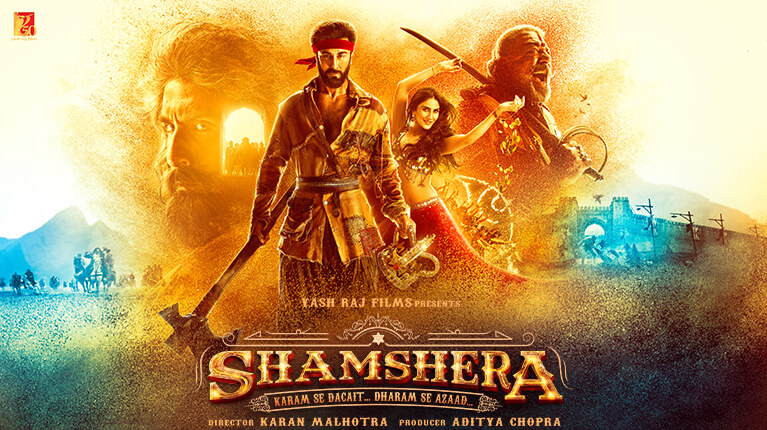 Shot in the valleys of Ladakh and shown as a fictitious city of Kaza, Shamshera begins with the backstory of the battled and beaten Khameran warrior tribe which have got enslaved by a ruthless Daroga Shudh Singh played by Sanjay Dutt. The country is having it's own battle with the Britishers while the leader of the Khameran tribe, Shamshera played by Ranbir Kapoor looses his life trying his best to free his tribe but fails in the process. The backdrop story sets in the right mood for the story to follow.
With dignity, the urge for freedom and valour in his blood, Shamshera's son Balli also played by Kapoor is born and raised by his mother (Iravati Harshe) in the enslaved Kaza fort which is an occupied area run by the men of Shudh Singh. The traits of Shamshera are revoked inside Balli much later when he gets to know about his father's sacrifice for the tribe and decides to elope the fort to build an army to finish what his father started.
With a runtime of 158 minutes, the movie is fast-paced, engaging and has all the elements of being a high octane entertainer with a correct mix of drama and emotions. Malhotra makes use of his actors to the T and with his ace screenplay, the movie sets the level up keeping the viewers asking for more. Not to forget, the firey and powerful dialogues by Piyush Mishra keep the adrenaline flowing high.
Coming to the performances, the performer of all seasons and reasons, Ranbir Kapoor marches on his way to glory with his act and top form. The best actor tag in the country keeps changing it's throne but nevertheless the best form in which an actor has shown his continuity and class in unarguably Ranbir Kapoor. He proves it again in Shamshera. It's his big release after Sanju which released in 2019 and seems like the break was worth waiting for. His Balli act has its rustic charm, seeti bajaao moments and true blue acting Mavericks.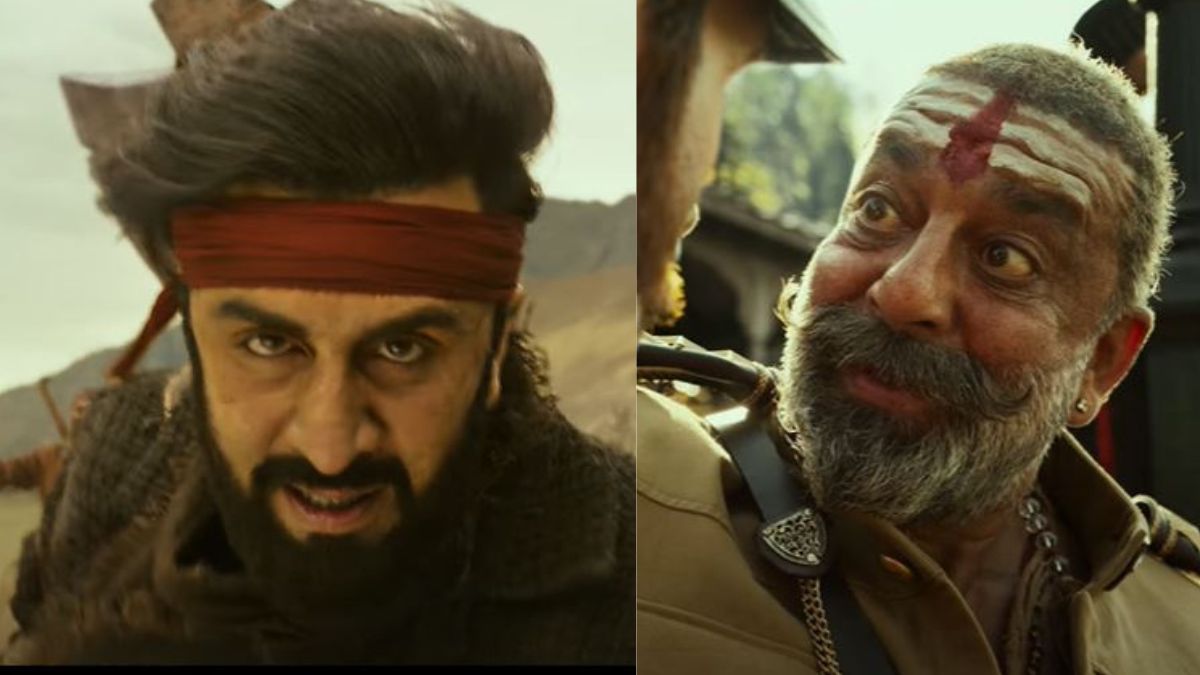 And his brilliant partner in business and also close aid in real life, Sanjay Dutt has almost redone an Agneepath in Shamshera. Dutt and his ravenous appetite to prove his acting galore when given deep dark negative shades has shaped up really well as we watched him in Shamshera. When he loses, we clap and when his claws emerge victorious, we clench our teeth.
Apart from Kapoor and Dutt, Saurabh Shukla needs a special mention who plays Shamshera's trusty friend who aids Balli in his revenge game. Ronit Roy and Iravati Harshe also are believable and effective in their roles. We also wished Vaani Kapoor to show her action moves apart from her fine dancing skills and looks. The actor deserves more screentime and a layered role especially after Chandigarh Kare Aashiqui.
What We Liked : Apart from the brilliance shown by Kapoor and Dutt as actors, we have to laud the VFX team which have given it all to make the period drama look authentic. Also, the cinematography by Anay Goswami is a treat to the sore eyes. The Himalayas and the valleys have been shot amazingly well. Lastly, Piyush Mishra has again shown his calibre and what he can bring to the table with his dialogues.
What We Missed : A better climax may be or to put it in another words, something which wasn't already anticipated. After the whole buildup, the climax is simply average. Also, we wish female characters are given more challenges in period dramas especially when we have a promising actor like Vaani Kapoor.
Verdict : A must watch for all RK fans and for those who dig action and VFX. A promising blockbuster indeed!