Mumbai is a city of hustle bustle and amidst this busy chaos we find our peace in small ways. One such small way was to relish Goan food in Mumbai and the place that serves the most authentic Goan food is Goa Portuguesa.
Its one of the hotspot in Mumbai, located in Mahim, the place have won Times Best Restaurant Award for 16 times. Needless to say, it's a celebrity favorite restaurant and has been running since so many years winning people's heart.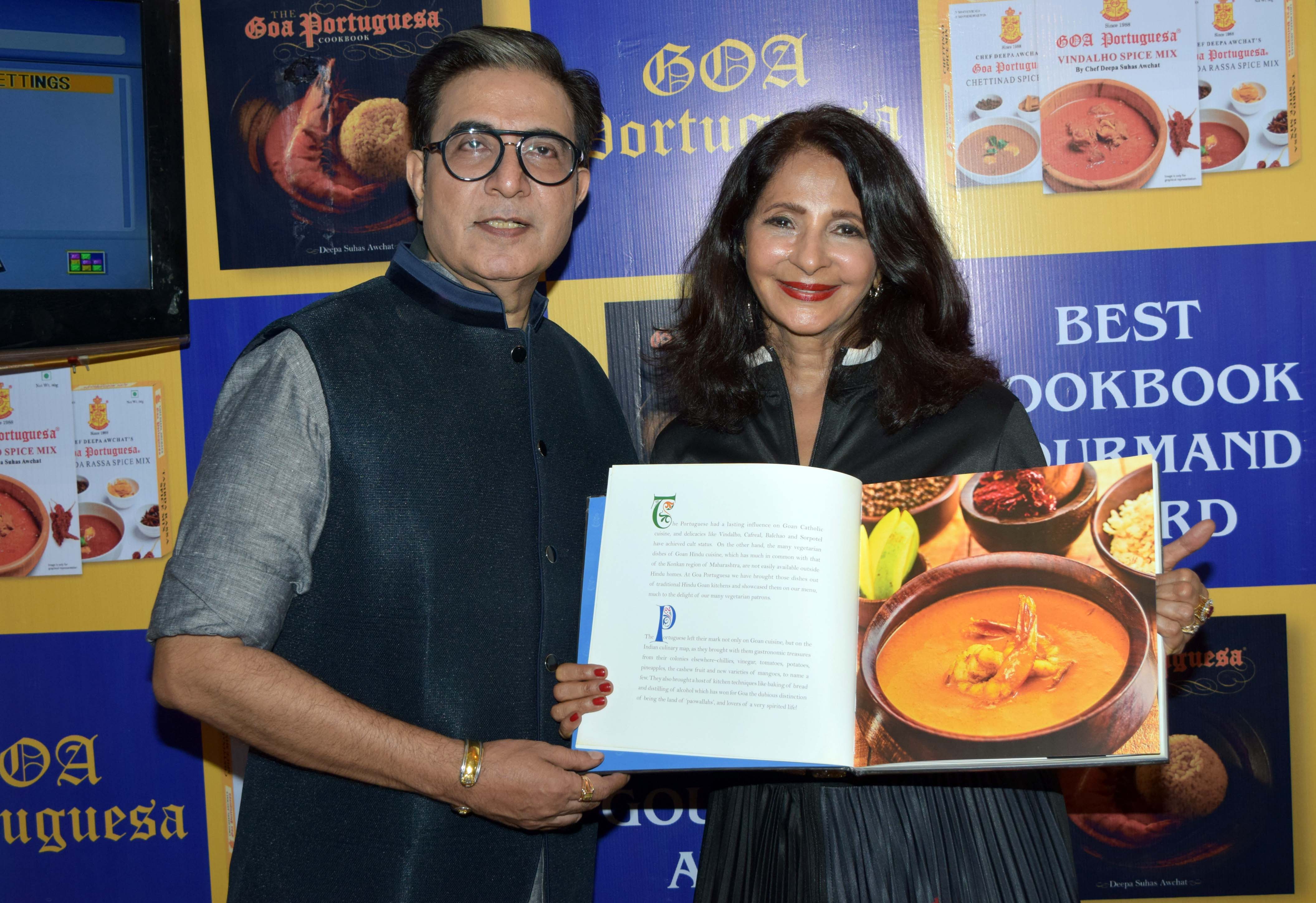 Hailed by Dr Suhas Awchat and his chef wife Deepa Awchat, the restaurant has a heritage of its own. It was started in the year 1988 and since then its only growing with each passing day.
Ambience: The rustic goan vibe in the restaurant is such a holiday vibe. The musical band takes over every weekend giving a perfect goan feel at the restaurant.
Food: The best part about Goa Portuguesa is the food. To describe it best, it feels like someone is serving you food with love. Reminder: Love is the most important ingredient and many people often forget that when in commercial business but here is an exception.
From the Rissois to the spice rubbed Rawas to the amazingly prepared their award winning dish Tender Coconut cashew nut sukke, the flavor, the taste and the plating were exceptionally good.
Hospitality: The hospitality is warm and feels at home. Entire staff at the restaurant were so welcoming and they took care of all the little things. We saw how other guests at the restaurant were treated with so much love, from recommending them best dishes to adhering to their smallest needs. 10/10 for their hospitality.
What we loved?
Everything. There are few places that make a place in your heart and Goa Portuguesa is one of them.
What we did not like?
Nothing, there is nothing that we did not like. Except the fact that they need to open more of their outlets in the other part of Mumbai. So hope Goa Portuguesa is listening to this one.
Budget: 1500 for two people
Wow factor: The restaurant has perfect balance of veg-non veg dishes and thats a perfect 10/10. They use different cutlery for Vegetarian and non-vegetarians which is so thoughtful and considerate.
Bookmark this restaurant and visit it whenever you are in Mumbai and if you are in Mumbai, plan your next weekend here.
To reserve your table call on 9820124433/ 02224468262 or visit on www.goaportuguesa.com .