Bollywood superstar Ranveer posted an image yesterday cheekily captioning it saying, "Waiting for my wife to comment." To this, Deepika replied saying, "Come to me soonest! ♥️" and it seems like Ranveer has taken a flight to head out of India to meet his beloved!
Ranveer Singh heads out of India for his birthday, will meet Deepika Padukone in US!
 Ranveer has headed out of India to celebrate his birthday and he will be heading to meet Deepika, who is currently in the US. Sources say Ranveer might be celebrating his special day in Hawaii with Deepika.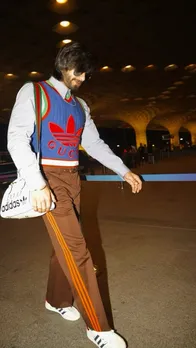 Also Read:
Deepika Padukone and Ranveer Singh are among four of Asia's richest celebrity power couples this year!