BTS has received special complementary from former UN Secretary-General Ban Ki-Moon. It is also said that BTS might have to fulfill their mandatory military service. Let's found out here is what he said.
On 19th May 2022, Korea Program at Stanford recently celebrated its 20-year anniversary with a conference focused on North Korea's geopolitics and South Korea's pop culture wave. The conference was held by former United Nations Secretary-General Ban Ki-moon, Founder and Chief Producer of SM Entertainment Soo-Man Lee, and leader of K-pop group EXO, Suho.
During the conference, Ban Ki-Moon praised all the 7 members  RM, Jin, Suga, J-Hope, Jimin, V, and Jungkook, and quoted BTS as one of the soft powers of South Korea. He also called the group 'the most popular and famous band today.'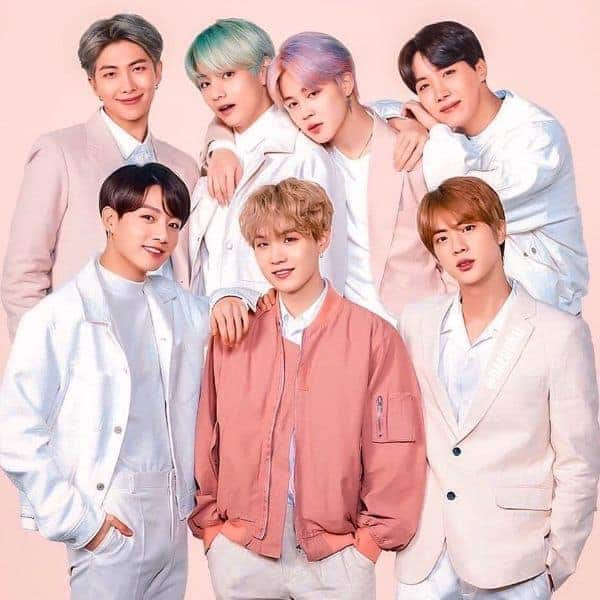 During his speech, Ban Ki-Moon said, "Consider BTS, for example, which may be the most popular and famous band today. BTS instantly sells out stadiums around the globe, has boosted the popularity of Korean language studies in faraway countries such as Columbia, Nigeria in many other eastern European countries."
He also added, "It has led to an entirely new generation of fans wanting to travel to Korea to explore Korean culture on a deeper level. You may find me quite strange today talking not about security issues, but talking about all these issues. But this is the reality of what the Korean people are very much proud of."
Also, the good news is given to the ARMY that boys are exempted from their Military service confirmed by  Sung II Jong.
In the official cabinet on the same topic, he has urged that the arguments are enough to exclude the South Korean group from the duty. He explained that the awards that the boyband has won so far "have been based on fan voting and not specific evaluation criteria, So, even though there is no standard for making a decision for K-Pop artists to be exempted from military service, BTS would not have what it takes to be exempted from military service."
So recently, South Korea culture, sports, and tourism Minister Hwang Hee has given BTS ARMY the hope that the BTS boys might not have to join the military. The minister has also revealed that he has placed the request in front of the parliament to approve and has given the Army assurance that the boys would continue to be their idols and not join the force.
He said, "It's time to create a system for incorporating popular culture-art figures as art personnel. The system has been operated meaningfully to give those who have enhanced the national status based on their excellent skills more chances to contribute to the country, and there is no reason the popular art-culture field should be excluded from this."