Aishwarya Rai Bacchan was a part of the Cannes film festival 2022. On17th May the actress arrived at the French Rivera and impressed everyone on the red carpet in a black ensemble. A video has gone viral where Kartik Aryan is seen comparing Ariana Grande and Aishwarya Rai our Bollywood Diva.
Kartik Aryan Compared Ariana Grande and our Bollywood Diva Aishwarya Rai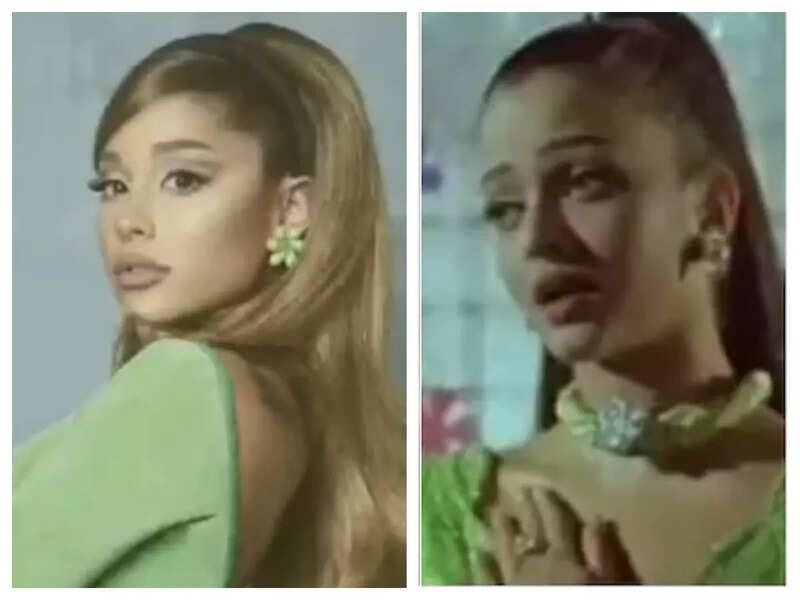 In a group video call that went viral Kartik Aryan is seen comparing Ariana and Aishwarya. A person reads out a tweet where Aishwarya is seen wearing a green ensemble. Her hair is tied up in a high ponytail. A user said, "Aishwarya Grande."
The screen then shows a very similar picture of Ariana Grande wearing a green crop top along with her signature high ponytail. Someone says, "Oh, she does look like Ariana Grande." To this, Kartik Aaryan quickly says, "Rather Ariana looks like Aishwarya." Everyone agrees with him on this. The video has won fans' hearts!
Aishwarya Rai Stuns at Cannes 2022
A common face of Cannes is Aishwarya Rai. She attended the fest this year too. The actress finally walked the prestigious Cannes 2022 red carpet wearing a black gown with a burst of flowers on one side of her sleeve and a side of her gown. And the best part? Her signature red carpet wave!
Also Read:
Dhvani Bhanushali features on the Times Square Billboard!