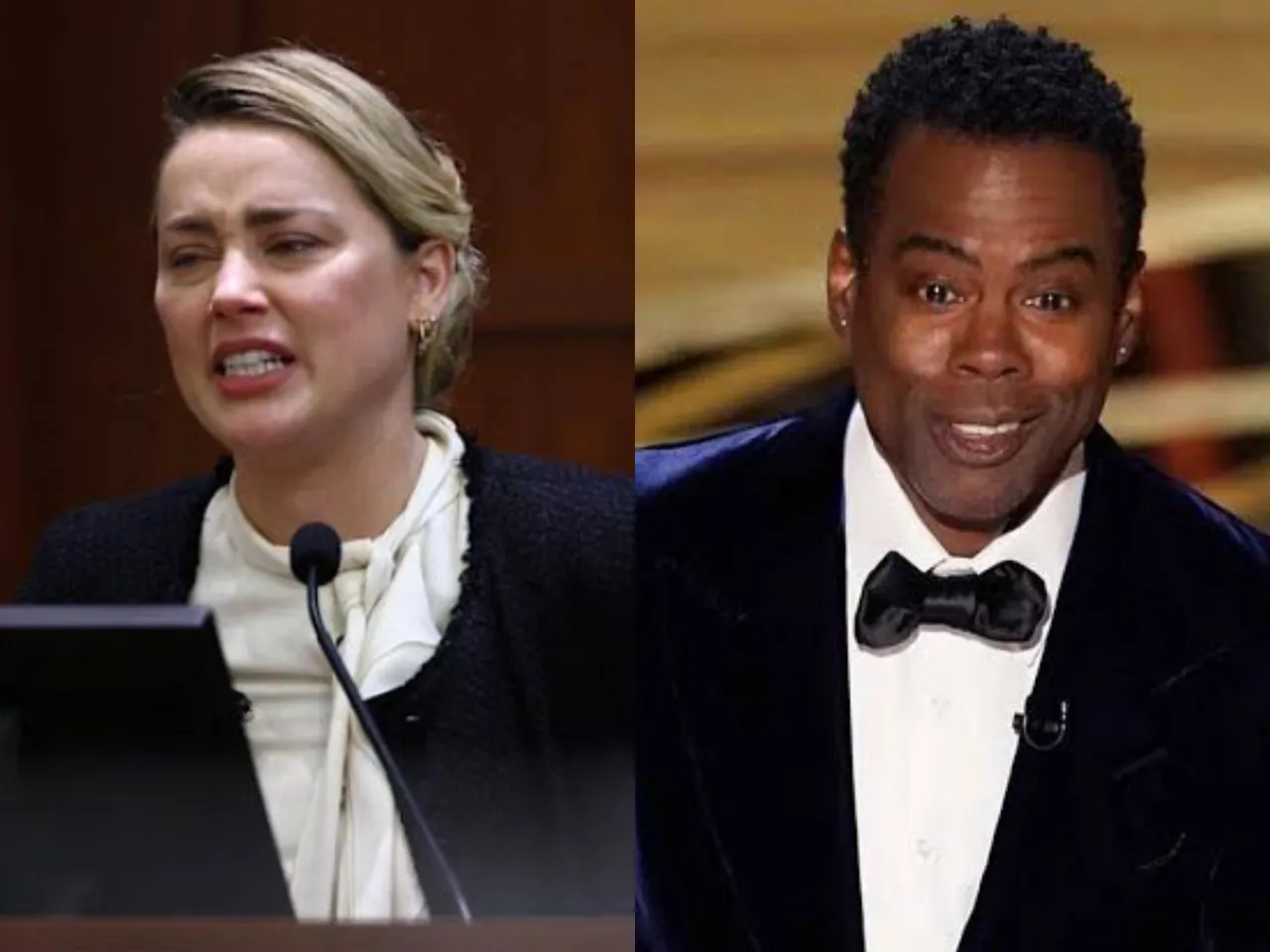 Comedian Chris Rock took a dig at Amber Heard during one of his performances & addressed the ongoing trial for defecating on Johnny Depp's bed.
During a comedy show in London on Thursday, Chris Rock offered his take on Johnny Depp's ongoing defamation trial against his ex-wife Amber Heard.
The comedian touched upon the Oscars slap controversy briefly, but according to LADbible he really went in on Heard following some of the revelations in the trial.
The subject came up as the comedian reflected on there being "new rules" when it comes to sleeping with other people. "Even if we start fu****g, you want that shit rough, you got to ask for it," he reportedly said during his routine.
After making the comment, he stressed that it's important to "believe all women" before revealing his exception. "Believe all women… except Amber Heard," said the comedian.
"What the f*** is she on? She shit in his bed! She's fine, but she's not shitting fine. … She s**t in his bed. Once you s**t in someone's bed you just guilty of everything. … What the f*** is going on there?
And they had a relationship after that. It must be amazing p**sy. … I've been with some crazy b*tches but goddamnit." 
While it was previously alleged that Amber Heard defecated in the couple's bed during an argument, the allegation gained renewed interest when it came up during Depp's defamation trial.
Depp recalled that he was "shown a picture of" the bed following the incident.
READ MORE :- Anil wants either Shah Rukh Khan or Salman Khan to reprise the role of Venkatesh in the Bollywood remake of F3.