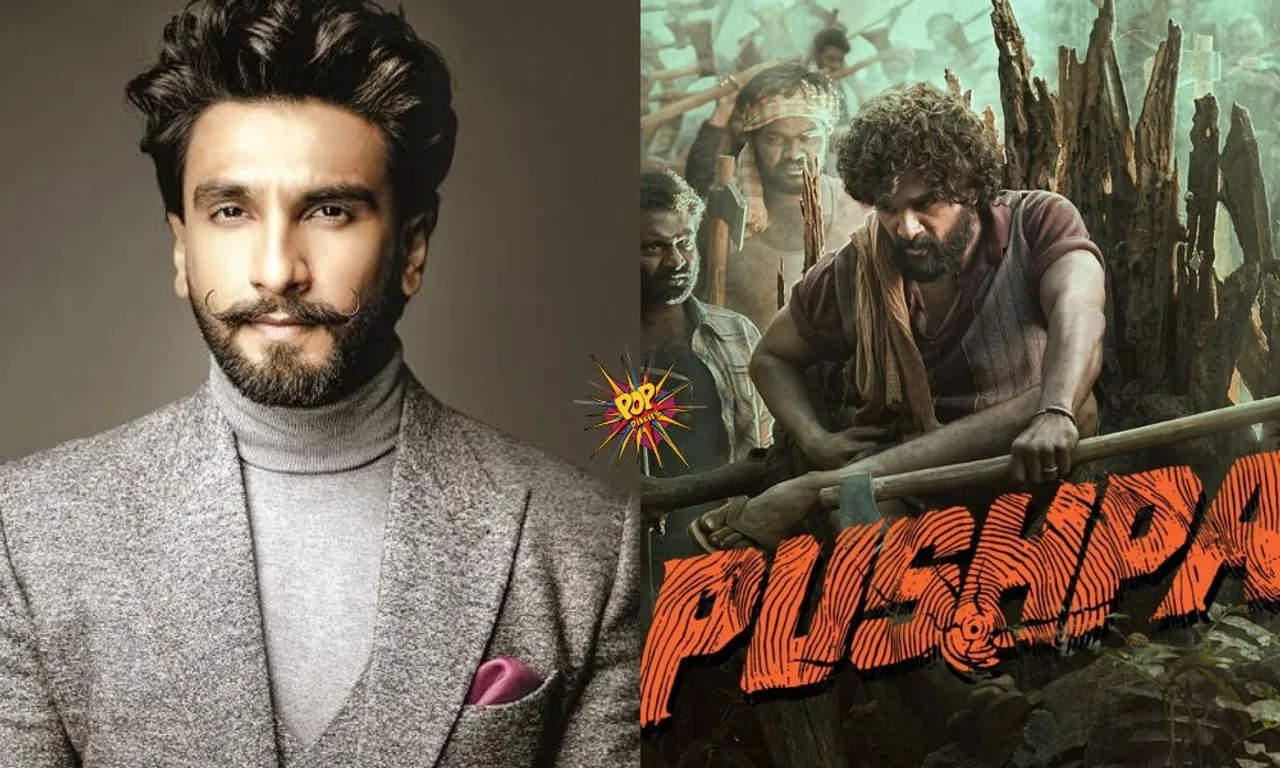 Actor Ranveer Singh is all occupied with promoting his upcoming film Jayeshbhai Jordaar which is set to release on May 13. During the media interaction as a part of the promotional event, the versatile actor opened up about the prolonged debate about south Indian Films doing better than Hindi language films at the box office.
Bollywood actor Ajay Devgn and Kannada Star Sudeep Kiccha had got into the debate over this issue on Twitter which had kept the topic boiling on social media for several days. Commenting on this Ranveer said, "I feel like a story should be potent enough to transcend boundaries of language. For example, Parasite won at the Oscars. It was a subtitled film and was made by a Korean director. I watched it. Content travels now. There are no boundaries. Narcos, Money Heist is in Spanish."
He further added, "People all over the world are consuming content that has transcended this boundary. Content speaks for itself. When you have a potent story, rendered in a spectacular way, it will work."
Ranveer was further asked about his opinion on two South Indian films Pushpa and RRR doing better at the box office compared to Bollywood films which did not do well in the recent past. While sharing his thoughts on the same the actor expressed his love for the stars and their talent.
He stated, "I have seen Pushpa, loved it. Have seen KGF part 1, and loved it. Huge fan of Allu Arjun, Yash, and the other stars. Saw RRR in theatres.. it blew my brains. Amazing movies. I'm so happy they are doing well and found audiences all over the world. The technical aspects of these films are impressive. Logic works both ways. Tomorrow there will be a Hindi movie that will do that kind of number. It's really about the story. Cinema, sport, and music have the power to transcend these boundaries."
Furthermore, he said, "My favorite song is Oo Antava. Music touches me. it does something to me. Why are that (south films) considered to be regional cinema? Even Hindi cinema is a region."
He concluded by expressing his desire to work in Hollywood, "I would love to do something in English. I can't speak Tamil, Telugu, or Malayalam, but I would love to. Deepika is doing Nag Ashwin's film with Prabhas and it's so exciting. I've always seen it as Indian cinema. I'm very proud of our diversity,"