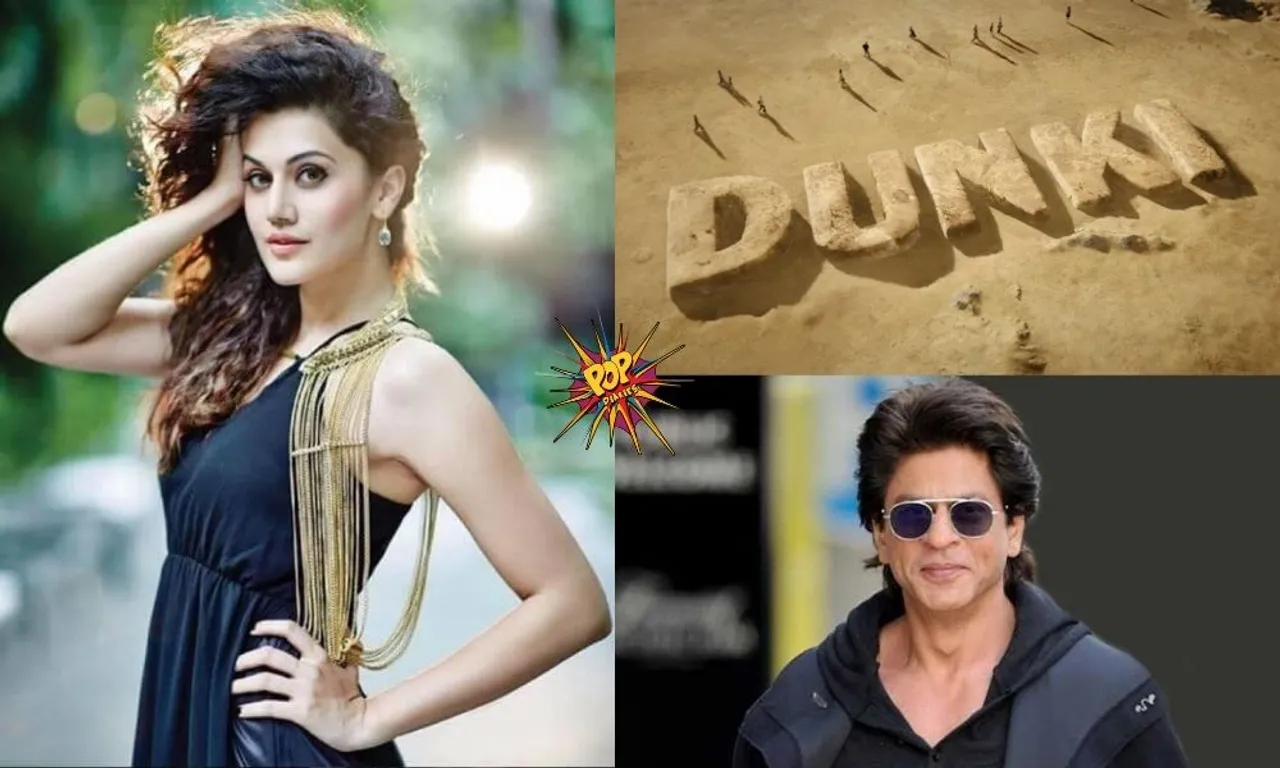 A few days back superstar actor Shah Rukh Khan gave a sweet surprise to his fans across the globe about his new film 'Dunki' by collaborating with one of the ace filmmakers of Bollywood Rajkumar Hirani. In the upcoming project, the actor will be seen opposite bold and beautiful Taapsee Pannu.
Taapsee is known for her versatility in the industry and has done some the classic out of the box films many times she played characters of a bold and strong woman. Now the actress is excited about her new film 'Dunki' as it is her first collaboration with the king of romance. However, not the actress herself but her family, friends, and fans too are excited about the same.
Apart from that actress is also thrilled to work with Rajkumar Hirani. Expressing her feelings about working with these legends of Bollywood she said, "Each time I went for the meeting with Raju sir, or reading or any conversation I had with him on phone, every time I came back home, she asked me, 'Tu abhi bhi hai na film mein?' My parents, however, didn't give me any noticeable reaction, also maybe they've understood that till the time it happens, let's not celebrate too early."
Being nostalgic and speaking of rumors in the media back in 2020 about Rajkumar Hirani roping her in for the film she said, "yet another rumor, which will make you happy for a while, but nothing's going to happen". But later a call from Hirani changed things for her. "He said, 'Now that it's already out, let me officially call you and say that I'm doing this film, and I'd love you to be a part of it.'"
Further, Taapsee said, "Raju sir was so excited about the whole project and the way it was coming together that he, on the first call itself, started narrating to me the first two scenes." Giving the deets about the filming she said so far she spend 10 days on the sets of 'Dunki' for the shoot.