A.R.Rahaman reacted to the Will Smith-Chris Rock slap gate controversy during a recent episode in TKSS.
In the 94th Grammy Award,shocking event took place when Will Smith went up to the stage and punched presenter Chris Rock for joking about his wife, Jada Pinkett Smith.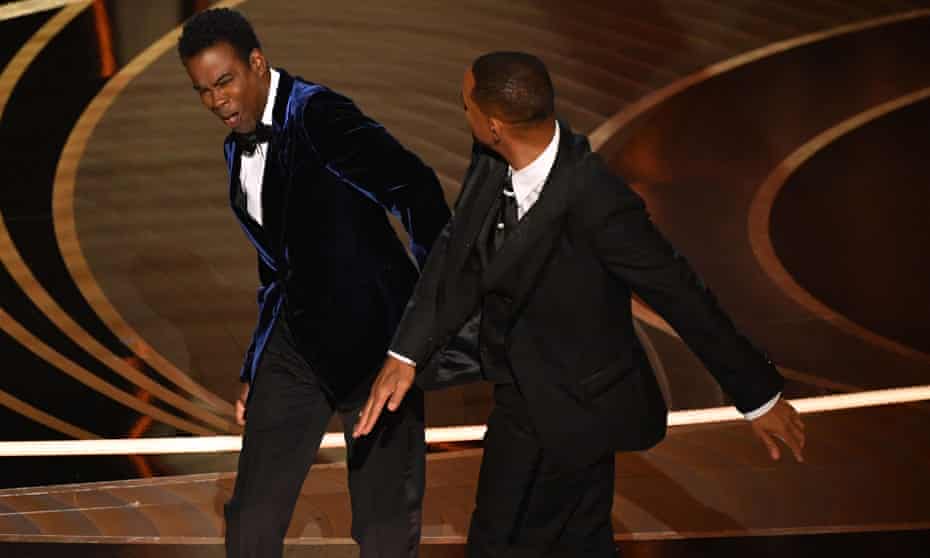 Recently AR Rahaman, Tiger Shroff, Tara Sutaria, Nawazuddin Siddiqui and Ahmad Khan were invited as guests on The Kapil Sharma Show. They had come to the comedy show to promote their film, Heropanti 2. 
During a segment of the episode, AR Rahman was shown a picture of Will Smith and asked to comment on the controversial incident. He replied, "He (Will Smith) is a sweetheart. He is a nice person. Sometimes such things happen."
Later to the controversy Will Smith has been banned from attending the oscar. The Academy issued the statement is below:
The Board of Governors has decided, for a period of 10 years, from April 8, 2022, Mr. Smith shall not be permitted to attend any Academy events or programs in person or virtually, including but not limited to the Academy Awards
After the decision took place will smith issued a statement through PEOPLE stating, "I accept and respect the Academy's decision."
In 2018, Will Smith's wife JADA PINKETT SMITH suffered from an alopecia diagnosis. She has been open about her struggle with the condition. In 2021, Jada shared a video of a sharp line on her bald head. She wrote, "Mama's gonna have to take it down to the scalp so nobody thinks she got brain surgery or something. Me and this alopecia are going to be friends period! (sic)."
After the shocking controversy that took place at the Oscars, JADA PINKETT SMITH made a cryptic Instagram post that says, "This is a season for healing and I'm here for it."
Will Smith also took to Instagram to issue a public apology for his actions.
"My behavior at last night's Academy Awards was unacceptable and inexcusable," Smith wrote. "I would like to publicly apologize to you, Chris. I was out of line and I was wrong."
His mother Carolyn Smith and sister Ellen Smith also spoke on the controversy.
Carolyn said, "He is a very people person. And that's the first time I have ever seen him go off, the first time in his lifetime." Asked if it surprised her, she said, "It did. I have never seen him do that."
Ellen Smith said, "Everybody like has been bullied, you know, and abused in some kind of way. And I totally understand. It's like people are like 'oh I wish I was in such and such shoes and oh those are my goals and everything,' but you really don't know what it takes to get there. I've had conversations with him, and it like really kind of broke my heart listening to the things he's said he had to go through to get to where he is."