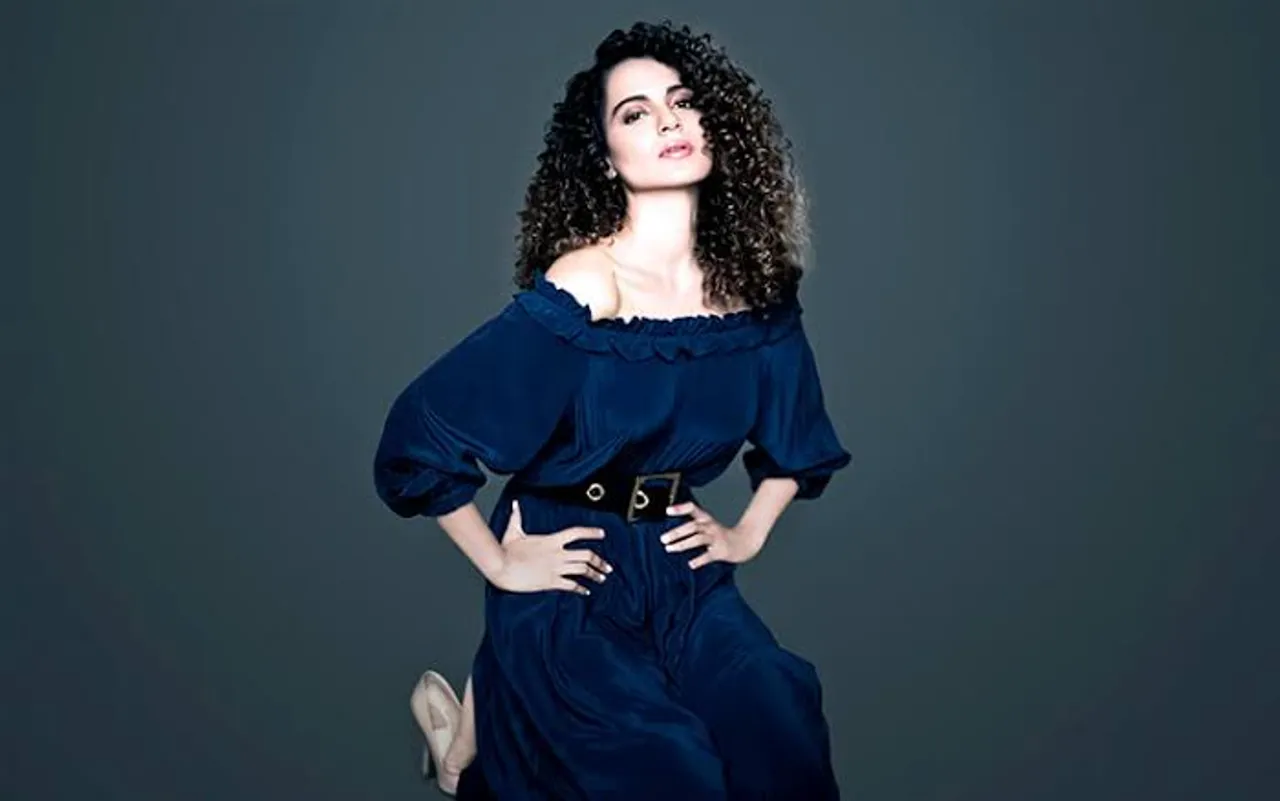 Kangana raises the bar of action in Indian cinema , netizens say it's nothing less then a Hollywood film
From the moment the teaser of Kangana Ranaut's Dhaakad dropped, fans haven't been able to stop raving about her high-octane action sequences in those fiery, bold looks.
The anticipation to watch her throw in powerful kicks and punches at par with any other international action star has gone through the roof already. While the teaser just shows glimpses of what's in store, the trailer and the film will eventually bare it all for the inquisitive audience.
Twitter and Instagram have been abuzz with fans and netizens relentlessly commenting on the actress's striking transformation as Agent Agni, a spy out there to puncture every plan the baddies make.
While spy films have been made over the last several decades, Kangana has taken on the mantle of the rock-solid action heroine and elevated expectations to a whole new level.
The actress channels her inner warrior in the film's teaser and breaks bones and boundaries by packing a punch in every frame of the teaser.
An enthusiastic and excited user wrote on Instagram, "Action choreography is looking so good! Visual treat!"

Another Instagrammer Kushank Seth exulted, "Haven't seen a better teaser. This is international level. Queen Kangana…"
A user, who could barely believe his eyes, commented, "Can't believe it! Looks so Hollywood!"
Ranaut has been a frontrunner performing challenging roles on the big screen. With Dhaakad, she only scales new heights and is all set to give her fans a taste of how a female spy really operates.
Her eyes and demeanour showcase what 'Dhaakad' or fearless stands for. Fans would agree that if anyone could truly personify fearless, it's ought to be Kangana Ranaut.
Dhaakad is designed as an international level spy thriller, directed by Razneesh Razy Ghai and produced by Deepak Mukut and Sohel Maklai.
Presented by Soham Rockstar Entertainment Pvt Ltd in association with Kamal Mukut, Sohel Maklai Productions and Asylum films, Dhaakad is slated to release on May 20, 2022.
READ MORE :- March 2022 Box Office Monthly Report : Business Bounces Back For Movie Industry