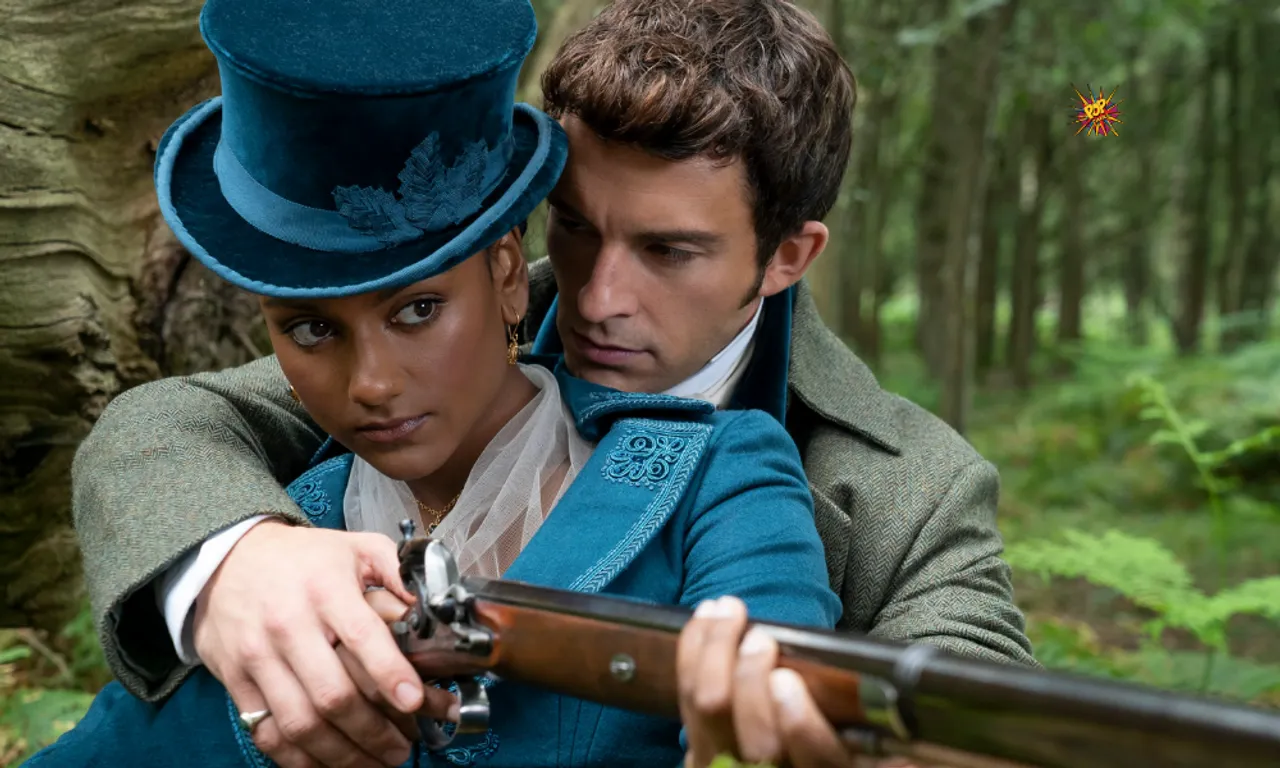 Bridgerton Season 2 is all set to get premiere on 25th March 2022, and its producer has recently revealed some details about the 3rd series.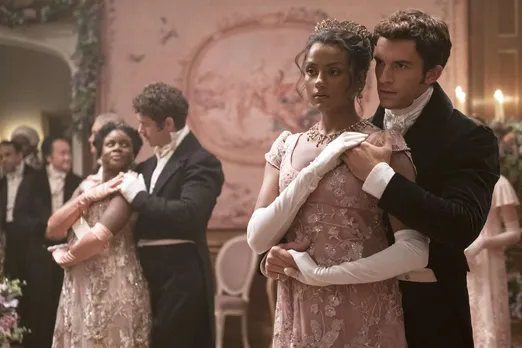 Bridgerton is based on the popular books penned by Julia Quinn which tells the story about the Regency era in England, eight close-knit siblings of the powerful Bridgerton family attempt to find love.
Season 1  loosely followed the events of the first book in Quinn's series, The Duke & I, which showcases the story about the eldest Bridgerton daughter Daphne's entrance into society and search for a husband who offers both passion and high status; she does so by way of a scheme involving a fake betrothal that quickly becomes all too real.
The second season will take its inspiration from the second book, The Viscount Who Loved Me. That story will follow the eldest Bridgerton, Anthony, on his own quest for love. The classic rom-com trope this time around sees Anthony's fiancée's disapproving and very protective older sister reluctantly warming up to the "consummate rake"—perhaps a little too much so.
In the second season producer, Shonda Rhimes recently addressed who will be the focus in the 3rd season. She revealed that the third season may change things up and added that while the story will be based on another Bridgerton sibling, it won't necessarily be in the same order as the books.
It was also reported that four new characters have joined season two:
Charithra Chandran (Alex Rider) will play Edwina Sharma, Kate's younger sister who's a debutante looking for a true love match. Shelley Conn (Liar) will play Kate and Edwina's mother, Lady Mary Sharma. Calam Lynch (Benediction) will play Theo Sharpe, a hardworking printer's assistant, and Rupert Young (Dear Evan Hansen) plays Jack, a new character who isn't from the books who has a connection to one of Bridgerton's most notable families.
Rupert Evans, who you'll remember from Charmed, has been cast as Edmund, the late Bridgerton patriarch, and father of the siblings. He'll likely be featured in Anthony's flashbacks since Edmund's death had a profound effect on Anthony. The first season ended with a shot of a bee, which is a callback to how Edmund died (an allergic reaction to a bee sting) and an indication that Edmund will feature heavily in the Anthony-centric season two. 
Also, there's a corgi called Newton who will play a large role, if the books are any indication.
The producer further added, "There are eight Bridgerton siblings, so we're planning on following each one of the siblings' romantic stories. We're not necessarily going in order but we are going to be seeing each of the siblings and their stories."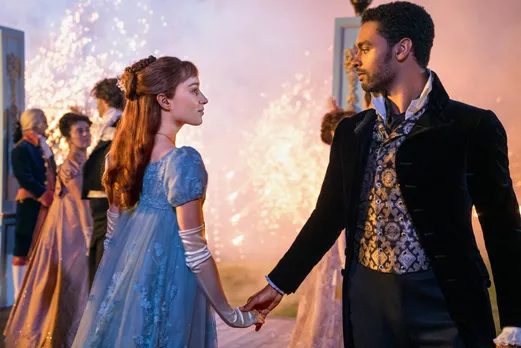 As per Julia Quinn's book series, the third book, An Offer from A Gentleman is the romantic tale of Benedict Bridgerton after siblings Daphne and Anthony. On the show, the character of Benedict is played by Luke Thompson. Although given the producer's recent hint about changing things up, the third season could instead take us through the love story of Penelope Featherington and Colin Bridgerton whose relationship remains a focus of the fourth book.
Here is the trailer below for season 2
In the trailer, Anthony is heard saying, "It is only out of the greatest love of my family that I am to choose a wife with head and not ," and shown courting two sisters: Edwina and Kate Sharma. Meanwhile, Lady Whistledown asks: ""What happens when duty is in conflict with the heart's true desire?"
Earlier this year, Netflix also released first-look footage, in which a sideburn-less Anthony Bridgerton gets taken down a few notches by Kate Sharma, who overhears the viscount detailing his "many requirements for a wife, loud enough for the entire party to hear."
Kate can clearly hold her own against Anthony, snapping at him: "I find your opinion of yourself entirely too high. Your character is as deficient as your horsemanship." It's unclear how Anthony will manage to woo the new talk of the ton, but one thing is for sure: their chemistry puts even Daphne and Simon to shame.
Here also a video of book author Julia Quinn and host Uzo Aduba of the Netflix Book Club released a video for Netflix titled: "What to Expect in Bridgerton Season 2, which included sneak peeks, fan reactions, and a conversation between Quinn and Aduba about the much-anticipated second season