Oh My Girl's Arin and "All of Us Are Dead" star Yoon In Soo have joined the cast of tvN's upcoming drama.
Arin and Yoon In Soo has joined the cast of "Hwan Hon"  Lee Jae Wook, NU'EST's Minhyun, and Jung So Min.
 "Hwan Hon" is a fantasy romance drama set in the fictional nation of Daeho, a country that does not exist in history or on maps. The drama will tell the story of characters whose fates become twisted due to magic that switches people's souls—a swap referred to as "Hwan Hon."
The drama will be directed by "What's Wrong with Secretary Kim" director Park Joon Hwa and written by the famous screenwriting duo known as the Hong Sisters (Hong Jung Eun and Hong Mi Ran), whose previous works include the hit dramas "You're Beautiful," "My Girlfriend is a Gumiho," "The Greatest Love," "Master's Sun," "Hotel Del Luna," and more.
Arin will be taking on the role of Jin Cho Yeon, the youngest daughter of the Jin family. Although she appears glamorous and elegant on the outside, Jin Cho Yeon is an immature and pure-hearted soul with childlike innocence.
Yoo In Soo will be playing the role of Park Dang Gu, the heir to a wealthy family in the top 1 per cent of Daeho. Despite being the heir to an important family, the popular and outgoing Park Dang Gu is more interested in partying and the various rumours floating around Daeho than his business classes.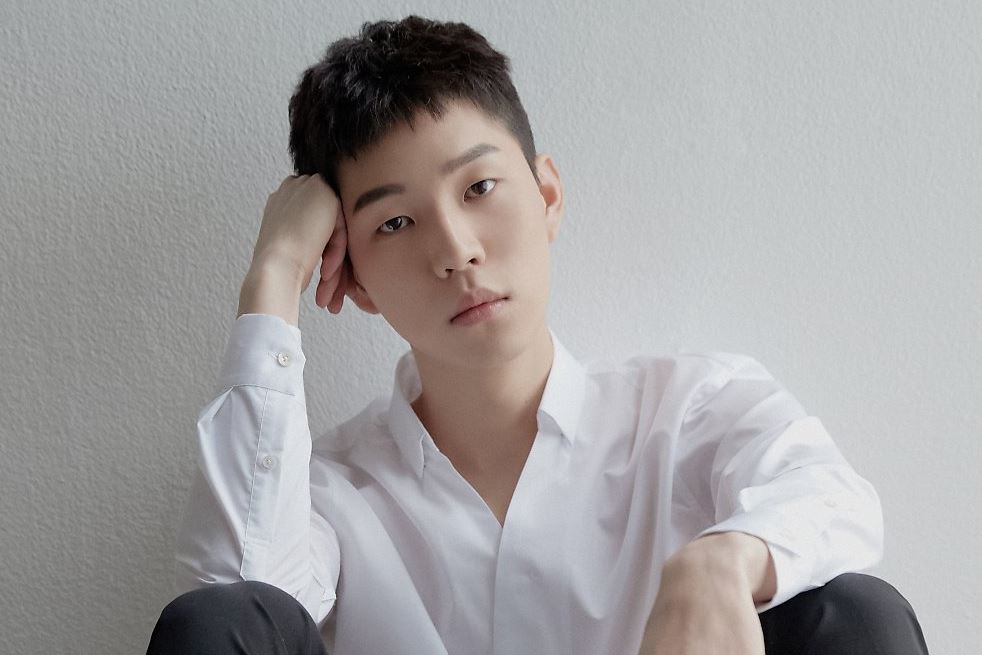 Yoo In Soo previously played the role of villain in the Netflix hit series "All of Us Are Dead, which is a 2009's webtoon based drama of the same name.
All Of Us Are Dead follows a group of students who are battling with the people closest to them to survive after many of them become zombies. Without any resources, the surviving students have to find any way to stay protected because if they don't, they will become part of the horde.
Here is the overall summary of the series below:
"At a high school in a suburban city, a student with strange symptoms is discovered. A mysterious virus begins to spread, and it quickly spirals out of control, moving beyond the school to seep into every nook and cranny of the entire city. As more and more people become infected, the authorities declare a state of emergency. They place the city under a lockdown amid an unprecedented event: the spread of a deadly zombie virus throughout a school and beyond.'
"A group of students – On-jo (Park Ji-hu), Cheong-san (Yoon Chan-young), Nam-ra (Cho Yi-hyun), Su-hyeok (Lomon) and others – find themselves in the appalling situation of watching their close friends turn into zombies. They struggle to remain alive at the school, a safe haven that has now turned into a bloody battleground. Without phones, without food, and without grown-ups to protect them, they wait for the rescue team to arrive. How can they survive and walk out alive? With dangers lurking at every corner, they must join forces with one another in a desperate fight for their lives."
In the drama, we all got to see a unique storyline and emphasis on young and upcoming actors, which was directed by Lee Jae Kyoo. Lee Jae Kyoo also revealed the real reason behind using a green colour uniform in the series.
The producers of "Hwan Hon" commented, "With the addition of rising global stars Yoo In Soo and Arin, our final lineup has become even more solid. Please look forward to the improved depth of acting and the explosive charms that the two will display as Park Dang Gu and Jin Cho Yeon respectively."
"Hwan Hon" is currently slated to premiere sometime in 2022.