Happy Birthday to one of the versatile & amazing model-actors Nam Joo-hyuk.
Nam Joo-hyuk was born on 22nd February 1994. He amazed us with his modelling as well as his over the top acting skills. He has a handsome face, a good body shape and height and indeed he has a good fashion sense to be a perfect model. Here are his top 7 iconic fashion outfits that will make you swoon.
Winter outfit
2. Denim Outfit
Nam Joo-hyuk is looking cool in this denim outfit. he matches the denim jacket with a yellow, plain shirt and striped pants.
3. Hoodie with Jacket
Nam Joo-hyuk is making us go crazy with his fashionable look. He's wearing a graphic jacket that's designed to look like a newspaper, paired with a plain, dark blue hoodie as an inside layer, making it perfect with the ripped jeans.
4. Long Coat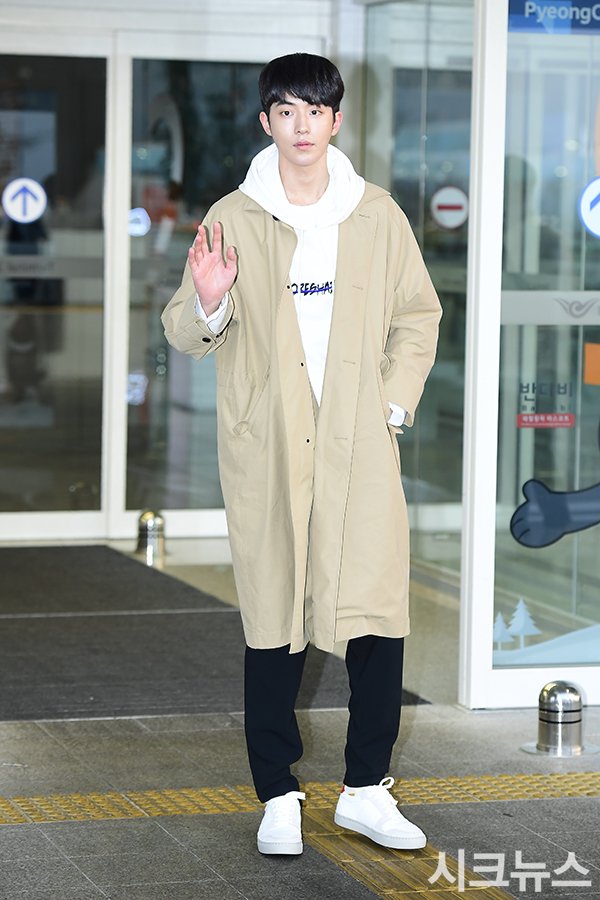 This cream, three-quarter length overcoat with a white hoodie underneath, and long black pants with white shoes make him look even more handsome.
5. Polo t-shirt
This white and black long sleeves cotton polo t-shirt is looking so amazing on him which he paired it with formal pants.
6. Oversized Shirt
This oversized sky blue shirt with this navy blue trouser is totally mindblowing and looks so perfect on him.
7.
Here actor wore a plain khaki shirt cover with a Horse print corduroy jacket and paired it with high coast hike trouser.